Bell Helicopter, August 27, 2012 - Forth Worth, TX - Bell Helicopter, a Textron Inc. company, announced today the delivery of the first Bell 429 configured for emergency medical services (EMS) in Europe to Air Zermatt in Switzerland. Air Zermatt, in need of a rugged and reliable aircraft for rescue missions, selected the Bell 429 for its unmatched ability to operate at high altitudes and in extreme conditions.

"Air Zermatt's selection represents the culmination of efforts from a dedicated team at Air Zermatt and Bell Helicopter," said Danny Maldonado, executive vice president of Sales and Marketing at Bell Helicopter. "This is a significant milestone for the 429 and for Bell Helicopter. It reflects our commitment to the European market and our dedication to providing the right products for our customers."

Air Zermatt is a major EMS operator in Europe, regularly performing rescues in the extreme conditions of the Alps. Air Zermatt's selection of the Bell 429 was driven by their requirements for a reliable, fast and maneuverable helicopter capable of performing emergency missions at altitudes as high as 15,000 feet. A flight demonstration on the top of Matterhorn Mountain (14,690 ft.), one of the highest peaks in the Alps, proved the Bell 429 could successfully complete the mission like no other twin-engine helicopter.

"The European helicopter industry has expressed tremendous interest in the 429. Our touring EMS configured 429 demonstrator ship continues to receive positive feedback from air medical operators," said Patrick Moulay, managing director, Commercial Business for Bell Helicopter in Europe.

"The delivery to Air Zermatt demonstrates the breakthrough of the Bell 429 into the European market. This is a very important endorsement for Bell Helicopter and we are honored that Air Zermatt has placed its trust in us," Moulay added.

The Bell 429 is the world's newest and most advanced light twin-engine helicopter. It has conducted extensive flight demonstrations in every continent, except Antarctica, and has been certified in more than 40 countries. With configuration options ranging from VIP to HEMS, law enforcement, utility and oil & gas, the Bell 429 offers superior mission capability and adaptability.

About Bell Helicopter: Bell Helicopter, a wholly owned subsidiary of Textron Inc., is an industry-leading producer of commercial and military, manned and unmanned vertical-lift aircraft and the pioneer of the revolutionary tiltrotor aircraft. Globally recognized for world-class customer service, innovation and superior quality, Bell's global workforce serves customers flying Bell aircraft in more than 120 countries.

About Textron Inc: Textron Inc. is a multi-industry company that leverages its global network of aircraft, defense, industrial and finance businesses to provide customers with innovative solutions and services. Textron is known around the world for its powerful brands such as Bell Helicopter, Cessna Aircraft Company, Jacobsen, Kautex, Lycoming, E-Z-GO, Greenlee, and Textron Systems.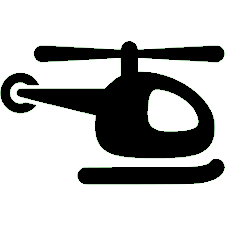 Aircraft mentioned in this article :
429 HB-ZSU ( Air Zermatt AG )


Bell 429