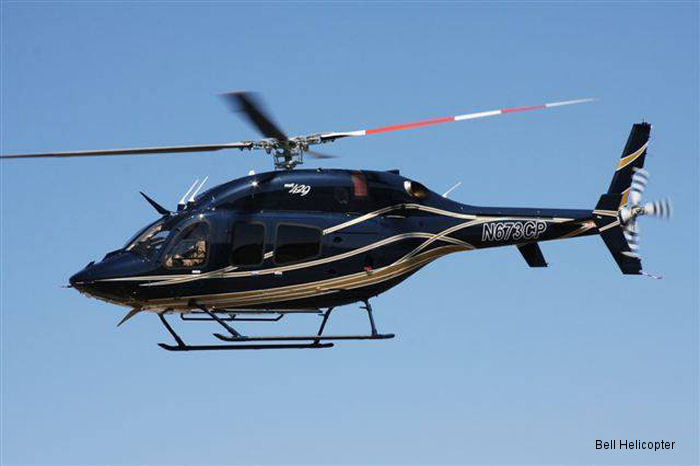 Bell Helicopter, July 14, 2014 - FARNBOROUGH, ENGLAND – Bell Helicopter, a Textron Company announced a signed purchase agreement with the Swedish National Police for seven Bell 429 helicopters.

The aircraft will be used for police operations including, surveillance, reconnaissance, maintaining public order, aerial photography, aid in rescue missions and police transportation.

The Swedish National Police were the first and only helicopter police unit in Sweden when they began operating Bell 47 G-2A in 1964 to complete their duties. In addition to the new Bell 429 fleet, the Swedish National Police currently have a Bell 206 Jet Ranger that serves as a flight trainer at the organization's own flight school.

"We are honored the Swedish National Police have chosen us to continue providing them with the aircraft their missions demand," said Patrick Moulay, managing director in Europe. "We are thankful for the opportunity to help the Swedish National Police protect and serve their country."

The aircraft will be heavily customized in Bell Piney Flat facilities before their delivery to the Swedish National Police in 2015.

About the Bell 429: The Bell 429 is the only light twin-engine helicopter on the market with true two-litter capability with enough cabin space for two medical attendants and two crew members. The Bell 429 also offers exceptional flight performance with a fully integrated glass cockpit, advanced drive system and fully-coupled GPS approaches and IFR capability. Additional safety features include a collective mounted throttle, damage tolerant hub and rotor system, and energy attenuating seats. It is the first helicopter certified through the MSG-3 process, resulting in reduced maintenance costs for operators. Bell 429 customers will be able to take advantage of the spacious cabin and extra large 60 inch side doors, as well as Instrument Flight Rules (IFR) capability certified for single or dual pilot operations to better fulfill their mission.

About Bell Helicopter: Bell Helicopter, a wholly owned subsidiary of Textron Inc., is an industry-leading producer of commercial and military, manned and unmanned vertical-lift aircraft and the pioneer of the revolutionary tiltrotor aircraft. Globally recognized for world-class customer service, innovation and superior quality, Bell's global workforce serves customers flying Bell aircraft in more than 120 countries.
429 in

Rikspolisstyrelsen