Bell Helicopter, December 06, 2012 - Fort Worth, TX - Bell Helicopter, a Textron Inc. company, announced today that National Grid Electricity Transmission Plc has purchased the first Bell 429 to be operated in Great Britain. The aircraft will be used for inspection and maintenance of power lines.

"We required a versatile and reliable aircraft to support our mission, which is providing power to millions of people in the UK. We selected the Bell 429 for its unmatched ability to operate in challenging conditions and for its reduced maintenance costs," said Mike Hannon, field support manager at National Grid.

National Grid formally accepted the Bell 429 in Mirabel, Canada at Bell Helicopter's commercial manufacturing facility. Final delivery of the aircraft will take place upon completion of EASA approved customizations at Bell Helicopter's European headquarters in Prague. National Grid's Bell 429 includes an operator workstation in the cabin of the aircraft featuring: SyQuest 20" HD display, MX-10 control unit, HD Nano Flash recorder, USB hub ports and keyboard.

"National Grid's selection of the Bell 429 represents a successful collaboration between its team of experts and Bell Helicopter," said Danny Maldonado, executive vice president of Sales and Marketing at Bell Helicopter. "The dedication of Bell Helicopter to develop the most suitable solution for National Grid's mission has been instrumental through the evaluation process. It reflects our commitment to the European market and our ability to provide the right products for our customers."

National Grid, an international electricity and gas company, is one of the largest investor-owned energy companies in the world. National Grid delivers gas and electricity to millions across Great Britain and the northeastern United States. They use helicopters to survey and repair power lines and pipelines throughout their expansive power network.

"National Grid's decision to purchase the Bell 429 was driven by the aircraft's versatility, speed and cost efficiency. We are proud to count National Grid as one of our Bell 429 customers in Europe and we are committed to providing them with the best service and support in the rotorcraft industry," said Patrick Moulay, managing director, Commercial Business for Bell Helicopter in Europe.

With its subsidiary and European headquarters established in Prague, Bell Helicopter offers an increasing range of services to its European customers, including EASA approved customization and maintenance. "The 429 continues to grow its presence in every segment of the market in Europe as operators follow the lead of businesses like National Grid," Moulay said. The Bell 429 is the world's newest and most advanced light twin-engine helicopter. It has conducted extensive flight demonstrations in every continent, except Antarctica, and has been certified in more than 40 countries. With configuration options ranging from VIP to HEMS, law enforcement, utility and oil & gas, the Bell 429 offers superior mission capability and adaptability.

About Bell Helicopter: Bell Helicopter, a wholly owned subsidiary of Textron Inc., is an industry-leading producer of commercial and military, manned and unmanned vertical-lift aircraft and the pioneer of the revolutionary tiltrotor aircraft. Globally recognized for world-class customer service, innovation and superior quality, Bell's global workforce serves customers flying Bell aircraft in more than 120 countries.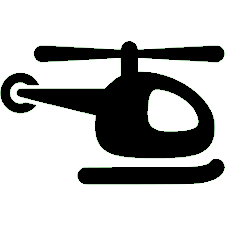 Aircraft mentioned in this article :
429 G-RIDB ( National Grid )


429 in

National Grid