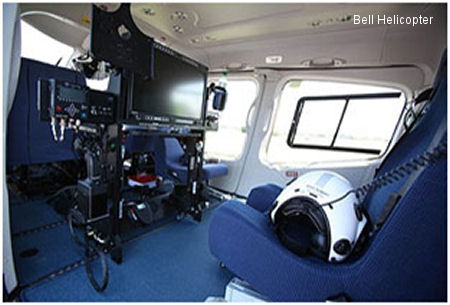 Bell Helicopter, September 24, 2013 - London, England - Bell Helicopter, a Textron Inc. company, announced the first Bell 429 in Great Britain is now fully operational. The aircraft was recently delivered to National Grid for inspection and maintenance of power lines.

National Grid's Bell 429 received EASA-certified customizations at Bell Helicopter's European headquarters in Prague, including an operator workstation in the cabin of the aircraft featuring a SkyQuest 20" HD display, MX-10 control unit, HD Nano Flash recorder, USB hub ports and keyboard.

"We chose the Bell 429 as it met all the stringent criteria required for our multi task operations. We tasked Bell with supplying an aircraft customized to provide our crew with a unique operating environment, all within challenging timescales. Bell delivered a fantastic product which has exceeded our expectations" said Mike Hannon, Operations, Overhead Lines Field Support Manager at National Grid.

"Our team worked closely with National Grid to develop the best solution for their particular mission and we are very pleased with the result of that collaboration. The delivery and operation of this aircraft is a shining example of our strategy to put the customer at the center of everything we do, from designing products to meet their specifications to customizing each aircraft to suit their needs," said Danny Maldonado, executive vice president of Sales and Marketing at Bell Helicopter.

With its subsidiary and European headquarters established in Prague, Bell Helicopter offers an increasing range of services to its European customers, including EASA approved customization and maintenance.

"Delivering the first Bell 429 into Great Britain is a big milestone for Bell Helicopter and the Bell 429 program. We are proud to count National Grid as one of our Bell 429 customers in Europe as we continue to expand our global presence. We remain committed to providing them, and all of our customers around the world, with the best service and support in the rotorcraft industry," said Patrick Moulay, managing director, Commercial Business for Bell Helicopter in Europe.

National Grid (LSE: NG; NYSE: NGG), an international electricity and gas company, is one of the largest investor-owned energy companies in the world. National Grid runs systems that deliver gas and electricity to millions of people, businesses and communities in Britain and the north-Western states of the US.

National Grid uses helicopters to survey and repair power lines and pipelines throughout their expansive power network.

The Bell 429 is the world's newest and most advanced light twin-engine helicopter. It has conducted extensive flight demonstrations in every continent, except Antarctica, and has been certified in more than 40 countries. With configuration options ranging from VIP to HEMS, law enforcement, utility and oil & gas, the Bell 429 offers superior mission capability and adaptability.

Bell Helicopter is home to the industry's largest customer support network made up of 100 Bell Helicopter-authorized customer service facilities in 34 countries, eight Bell Helicopter-owned support centers, four global distribution centers, 50 customer support engineers and 47 dedicated product support engineers all focused on fulfilling customer requirements, increasing global responsiveness and lowering direct operating costs.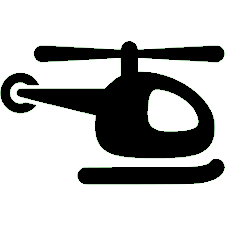 Aircraft mentioned in this article :
429 G-RIDB ( National Grid )


429 in

National Grid