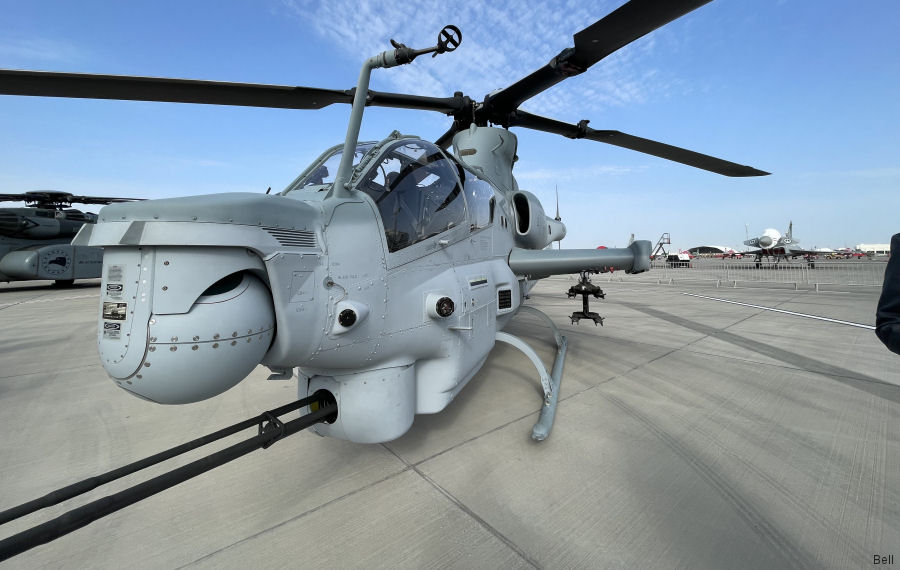 Bell, February 20, 2023 - Fort Worth – Bell Textron Inc., a Textron Inc. company, has completed the AH-1Z program of record (POR) for the Kingdom of Bahrain.

Bell delivered the final production aircraft to Naval Air Systems Command in December of 2022.

The first Bahrain AH-1Zs made their in-country debut during the Bahrain Air Show and six have been delivered in country. The final six helicopters will be prepared for shipment to Bahrain with the Defense Contract Management Agency (DCMA) before being transported to Bahrain in 2023.

"Congratulations to the Kingdom of Bahrain on obtaining the latest generation of the AH-1Zs," said Mike Deslatte, Bell vice president and H-1 program director. "As a leader in the region, Bahrain's defensive capabilities will be further bolstered by the advanced technologies of the Viper."

The completion of the Bahrain AH-1Z program of record comes on the heels of Bell completing the U.S. Marine Corps program of record, signifying two major H-1 production milestones in one year. The AH-1Z Viper is Bell's newest generation of dedicated attack helicopters manufactured by Bell. The U.S. Marine Corps currently operates the AH-1Z around the world, taking advantage of the minimal logistics requirements for shipboard and expeditionary operations.

"Capabilities are only part of the equation when it comes to modernizing an aircraft fleet," Deslatte added. "By ensuring the aircraft can operate with minimal logistics support, the Viper enables leaders to react with greater speed and agility to rapidly evolving operations."

Bell continues to work with Kingdom of Bahrain on post-shipping inspections and re-assembly to guarantee configuration as defined in the FMS case. In addition to manufacturing and delivering the new Vipers, Bell will support the lifecycle of the aircraft to ensure reliability, survivability and lethality on the modern battlefield.

About Bell : Thinking above and beyond is what we do. For more than 85 years, we've been reimagining the experience of flight – and where it can take us. We are pioneers. We were the first to break the sound barrier and to certify a commercial helicopter. We were a part of NASA's first lunar mission and brought advanced tiltrotor systems to market. Today, we're defining the future of advanced air mobility.

Headquartered in Fort Worth, Texas – as a wholly-owned subsidiary of Textron Inc., – we have strategic locations around the globe. And with nearly one quarter of our workforce having served, helping our military achieve their missions is a passion of ours. Above all, our breakthrough innovations deliver exceptional experiences to our customers. Efficiently. Reliably. And always, with safety at the forefront.

About Textron : Textron Inc. (NYSE: TXT) is a multi-industry company that leverages its global network of aircraft, defense, industrial and finance businesses to provide customers with innovative solutions and services. Textron is known around the world for its powerful brands such as Bell, Cessna, Beechcraft, Hawker, Jacobsen, Kautex, Lycoming, E-Z-GO, Arctic Cat, Textron Systems, and TRU Simulation + Training.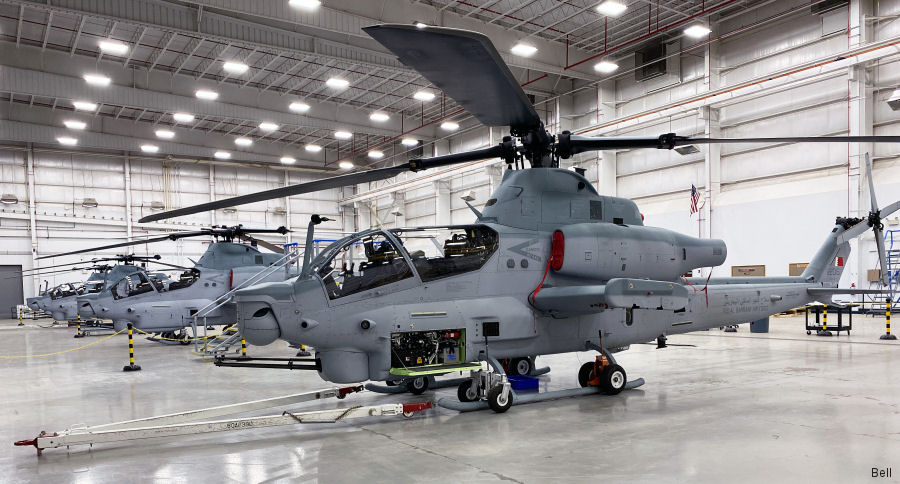 AH-1Z Viper in

Royal Bahraini Air Force
State Dept Approved AH-1Z FMS Sale to Bahrain