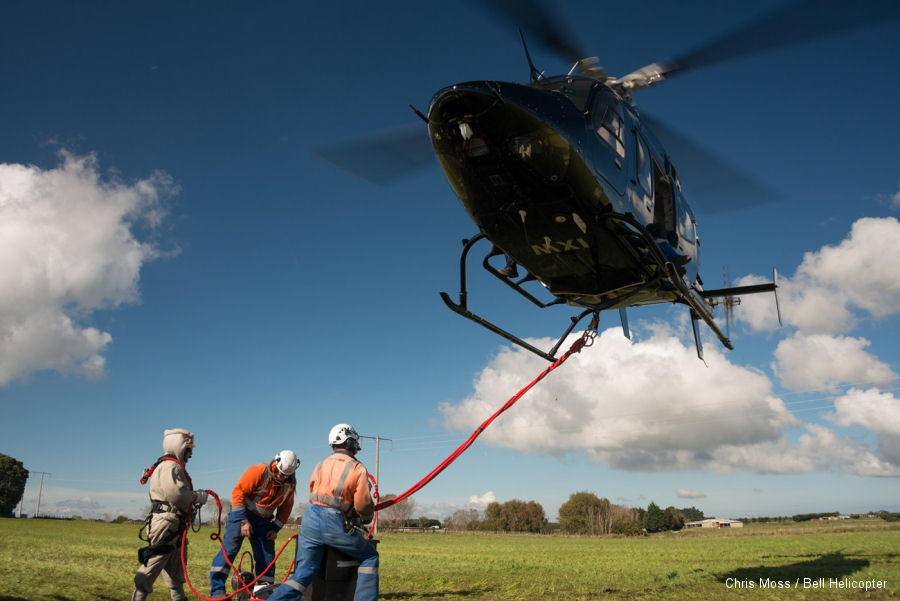 Bell Helicopter, September 26, 2017 - After seeing the need for a helicopter management and charter company to give visitors the full New Zealand luxury experience, Keith Stephens started Advanced Flight in 1998.

Today, they bring a new meaning to "grand entrance" by allowing groups to travel in customized Bell 429s that provide ultimate comfort and style.

This Auckland-based customer offers visitors the chance to experience the breathtaking New Zealand countryside from above. Guests can get a firsthand view of the scenery while being flown to wineries, golf courses and cultural events all throughout the country.

Aside from local tourism, the aviation company expands their 429's scope of work by assisting in power line maintenance. The helicopters allow linemen to operate at tall heights by lifting them vertically on and off power lines.

These operations are made successful through their culture of safety, which employees practice effectively by identifying risks and refusing to place additional workloads on their personnel. Advanced Flight pilots possess a great deal of knowledge and experience to guide their safety efforts. Collaborating with other international companies, they share their power line expertise with an operator in China and work with helicopter and utility companies in USA and Canada to draw on their experiences. The aviation company's commitment to safety even earned them the 2017 Annual Aviation award from Aviation New Zealand. In addition, Advanced Flight believes that the Bell 429 adds to their safety culture with its OEI performance.

Advanced Flight continues to pave the way for aviation in New Zealand through their incredible charter services and safety practices. Check out the video below to see Advanced Flight in action.
429 in

Advanced Flight