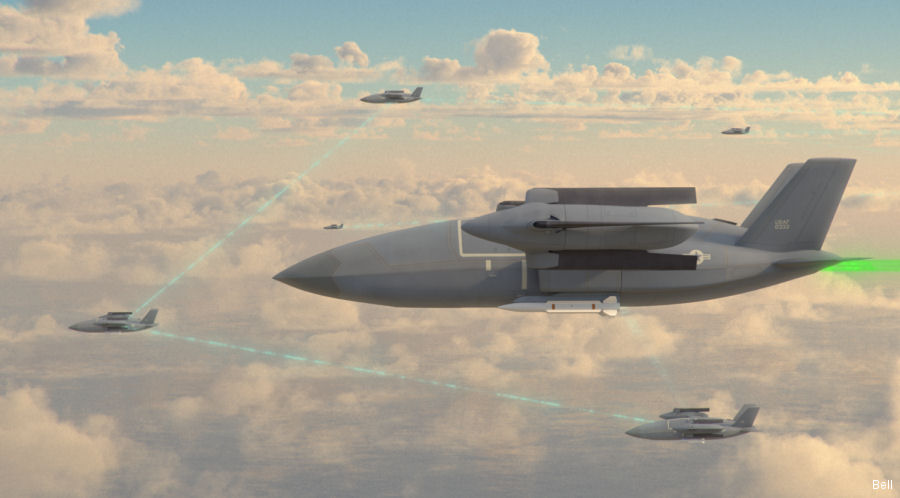 Bell, September 19, 2022 - National Harbor, MD - Bell Textron Inc., a Textron Inc. company, announced it has entered into a teaming agreement with Sierra Nevada Corporation (SNC), a global aerospace and national security company, for Bell's High-Speed Vertical Takeoff and Landing (HSVTOL) aircraft.

As part of the collaboration, SNC will specifically support the design and development of mission systems for HSVTOL variants.

Bell's HSVTOL vehicles blend the hover capability of a helicopter with the speed, range and survivability features of fighter aircraft, with low downwash hover capability and jet-like speeds of more than 400 kts.

This family of scalable aircraft concepts is designed to carry out USAF and USSOCOM missions across the full spectrum of conflict and political scenarios, including personnel recovery, contested logistics and ISR/Strike.

"In an effort to advance technical maturity and deliver HSVTOL capability to warfighters sooner, Bell is assembling a team of industry-leading partners. We're thrilled to have SNC onboard," said Jason Hurst, vice president, Innovation, Bell. "We've made significant progress in Bell's HSVTOL technology development in 2022, and we look forward to showing this progress in the upcoming year."

"SNC is delighted to join the Bell's HSVTOL development team, and we are already hard at work to deliver the visionary mission systems that Bell demands for their visionary aircraft," says Derek Hess, vice president, strategic program business development at SNC. "Our nation's warfighters will benefit from this HSVTOL program's ground-breaking operational capabilities."

Similar to Bell's innovation development, SNC continues to leverage its mission systems expertise to explore dynamic new opportunities. SNC also supports Bell with additional mission systems expertise for the development of the Bell 360 Invictus for the U.S. Army's Future Attack Reconnaissance Aircraft (FARA) competition.

Bell is currently executing its HSVTOL risk reduction effort and participating in the AFWERX HSVTOL Concept Challenge, a crowdsourcing effort for the United States Air Force (USAF) and United States Special Operations Command (USSOCOM). Bell is one of 11 companies from more than 200 challenge entrants selected to receive market research investments aimed at advancing HSVTOL technology.

About Bell: Thinking above and beyond is what we do. For more than 85 years, we've been reimagining the experience of flight – and where it can take us. We are pioneers. We were the first to break the sound barrier and to certify a commercial helicopter. We were a part of NASA's first lunar mission and brought advanced tiltrotor systems to market. Today, we're defining the future of advanced air mobility.

Headquartered in Fort Worth, Texas – as a wholly-owned subsidiary of Textron Inc., – we have strategic locations around the globe. And with nearly one quarter of our workforce having served, helping our military achieve their missions is a passion of ours.

Above all, our breakthrough innovations deliver exceptional experiences to our customers. Efficiently. Reliably. And always, with safety at the forefront.

About Textron: Textron Inc. (NYSE: TXT) is a multi-industry company that leverages its global network of aircraft, defense, industrial and finance businesses to provide customers with innovative solutions and services. Textron is known around the world for its powerful brands such as Bell, Cessna, Beechcraft, Hawker, Jacobsen, Kautex, Lycoming, E-Z-GO, Arctic Cat, Textron Systems, and TRU Simulation + Training.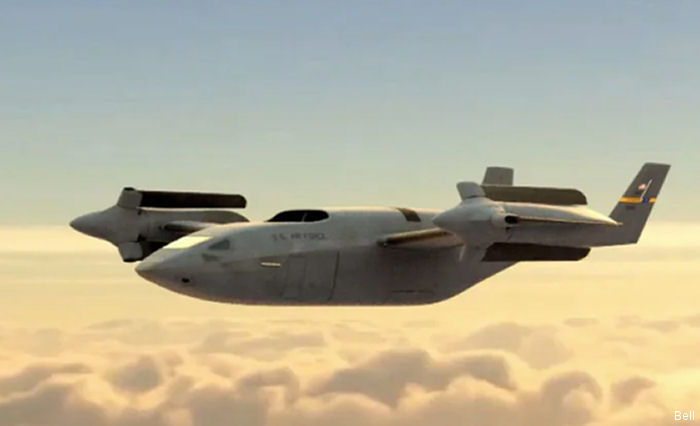 HSVTOL (High Speed Vertical Takeoff and Landing), only reserved to Harries looks like a new era it's coming.




SNC

Sierra Nevada Corporation
State of Nevada

HSVTOL
Bell Helicopter