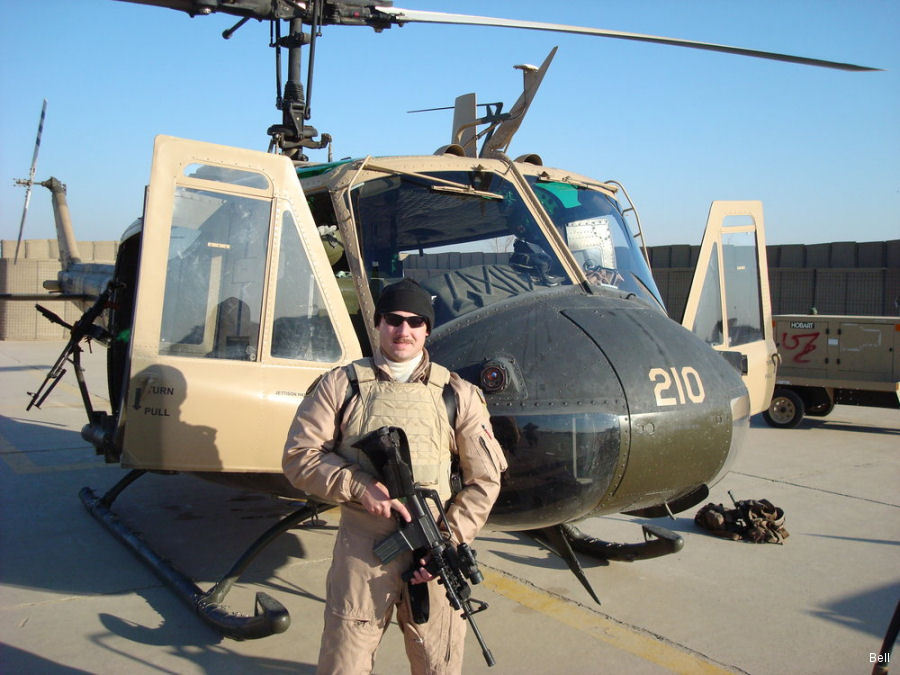 Bell, September 19, 2023
- In honor of the U.S. Air Forces' 76th birthday, Bell Textron Inc employees joined together to commemorate their dedicated service during a company-wide celebration.
Bell's military-employee resource group (ERG), VORTEX, hosted the event and was attended by veterans across the enterprise, ranging from engineers to pilots, coming together to commemorate the day and enjoy the cookout.
Aaron Vincent, VORTEX co-chair, Bell
said "VORTEX is proud to help connect Bell's veterans with opportunities to honor their sacrifices and service. Today's event highlights the strong, interconnected military community at Bell. Seeing people come together to celebrate their coworkers, supervisors, and themselves, is why we do what we do."
At Bell, nearly 1 in 5 employees are military veterans or reservists. VORTEX is dedicated to providing veteran employees with a multitude of mentorship and volunteer opportunities throughout the year, including celebrating their accomplishments, hosting networking events, and assisting with the transition from military service to the civilian sector.
In honor of the Air Forces' birthday, hear from a few veterans on how they are still aiming high – now, while at Bell.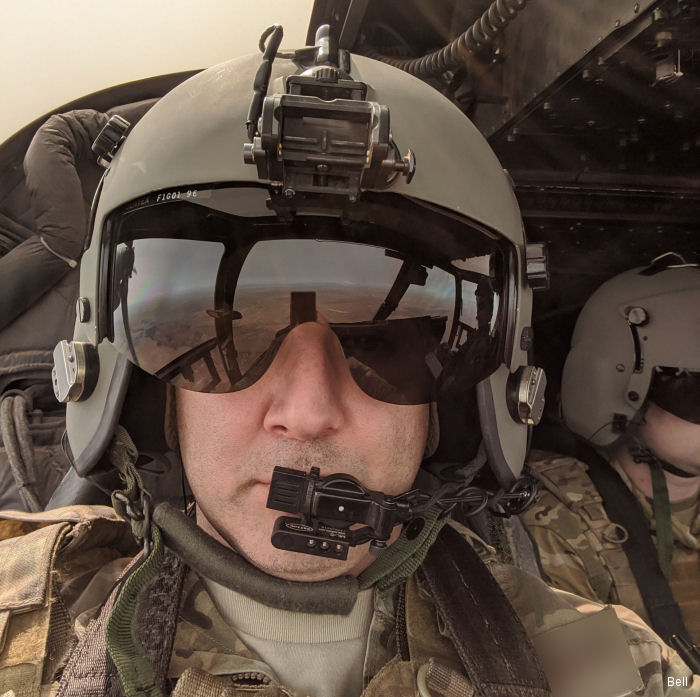 Meet David Albin, Bell's V-22 Nacelle Readiness Program Manager
For 20 years, David Albin served active-duty and in the New Mexico Air National Guard as a helicopter and tiltrotor instructor pilot. During his Air Force career, David flew over 2,200 flight hours and completed more than 200 combat sorties in the Bell UH-1H, Bell UH-1N, Bell Huey II, and Bell Boeing V-22 Osprey. Following his flight career in the Air Force, David joined Bell as the Bell Boeing V-22 Nacelle Improvement (NI) program manager.
When asked about why he chose to start his journey at Bell, David shares, "I chose to work at Bell due to the opportunities to continue solving challenges and leading teams while supporting the same aircraft I proudly flew throughout my military career. Since joining Bell, my work has been highly relatable to my military experience since I have handled sustainment of the fielded V-22 platform as well managing the CV-22 Nacelle Improvement program," said David. "Bell's assistance transitioning from active duty to civil service was outstanding. In fact, while here at Bell I continued flying CV-22s in the New Mexico Air National Guard for 8 years until I retired in 2022. The flexibility, understanding and support to continue flying CV-22s in the Guard while working at Bell was phenomenal, and the support network of fellow Veterans here at Bell is awesome."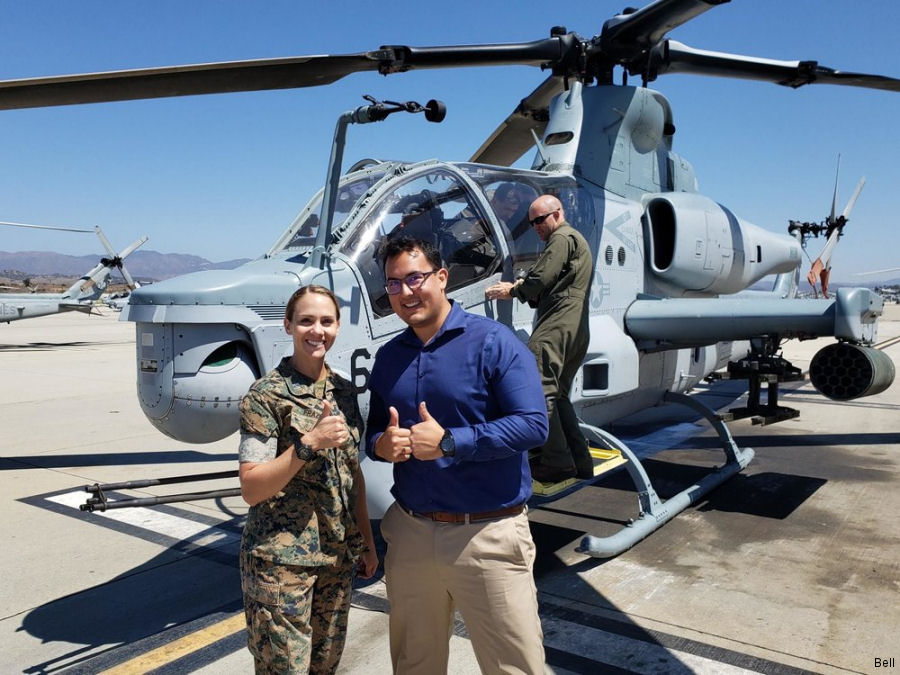 Meet Jay Hernandez, Bell's Sr. Military Communications Strategist
After working as an Air Force military journalist in the Pacific covering stories such as medical training missions in remote villages and interoperability between forces, Jay Hernandez became one of the few journalists selected to embed within forward operating bases in Afghanistan to report on combat and trainings. From there, Jay taught at the Defense Information School (DINFOS) where he trained more than 300 Soldiers, Sailors, Airmen, and Marines in broadcast journalism. After making his transition to civil service, Jay joined Bell's Strategic Communications department as the senior military communications strategist.
For Jay, diligently choosing where he wanted to work after he took a leap into the civilian world was important. He shares, "there were two main things I was looking for in an employer before moving to Bell. First was culture. Military culture is a team mindset and operates like every person is vital to success. I wanted to work at a place that had the same team mentality. Second, I wanted to work at a place that believed in the value of strategic communications. Bell had one of the most impressive teams I had ever seen, with the right culture and commitment to strategic communication," said Jay. "My favorite part about what I do now is the close collaboration with the U.S. and allied militaries to share news and information that is mutually beneficial to all, maintaining our positive standing with the public image and supporting all our strategic objectives."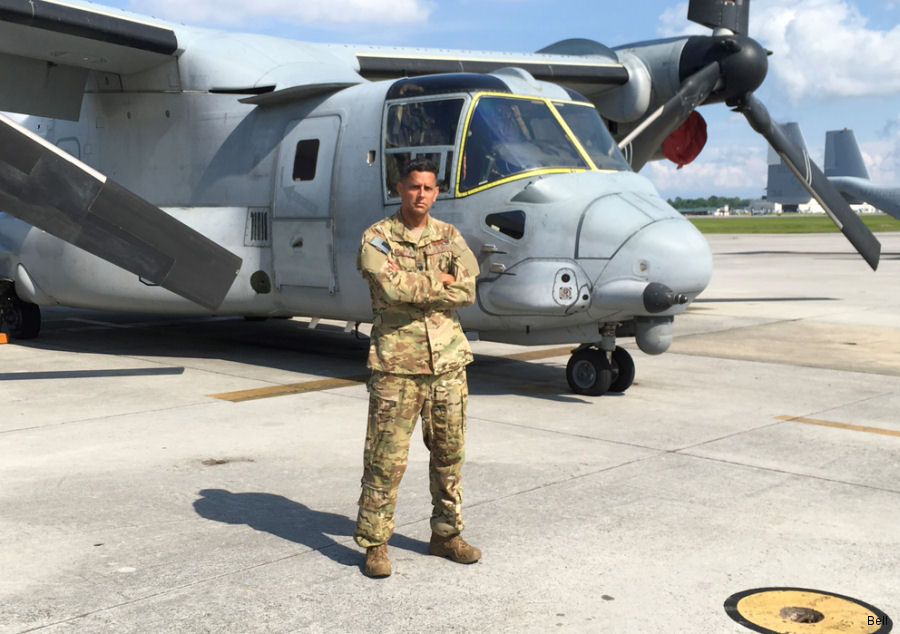 Meet David Penuela, Bell's Aircraft Flight Performance Liaison
For 20 years, David Peñuela served active duty in the Air Force as a pilot, flying aircraft such as the Bell UH-1N, Bell UH-1H, Bell UH-1N, and the Bell Boeing V-22 Osprey. He also flew combat missions during operations in Afghanistan and Iraq. He is actively serving as an Air Force reservist alongside his career at Bell. David brings his years of expertise to Bell's Innovation team as an aircraft flight performance liaison for the High-Speed Vertical Takeoff and Landing (HSVTOL) concepts.
When asked about his transition from his active-duty Air Force career to his career at Bell, he shares, "I leverage my Air Force operational and acquisition experience and knowledge to try to gain advocacy for the HSVTOL concept. Conversely, working as an industry member alongside the awesome Bell engineers has increased my full understanding of how an aircraft system is designed and created, therefore growing my acquisition acumen as a current Air Force reservist," said David. "My Bell teammates and leadership have tremendously assisted me in understanding Bell processes and quickly integrated me into the HSVTOL effort. Their patience and mentorship have been critical during my successful transition from active duty to becoming a Bell employee."

Bell Helicopter

US Air Force