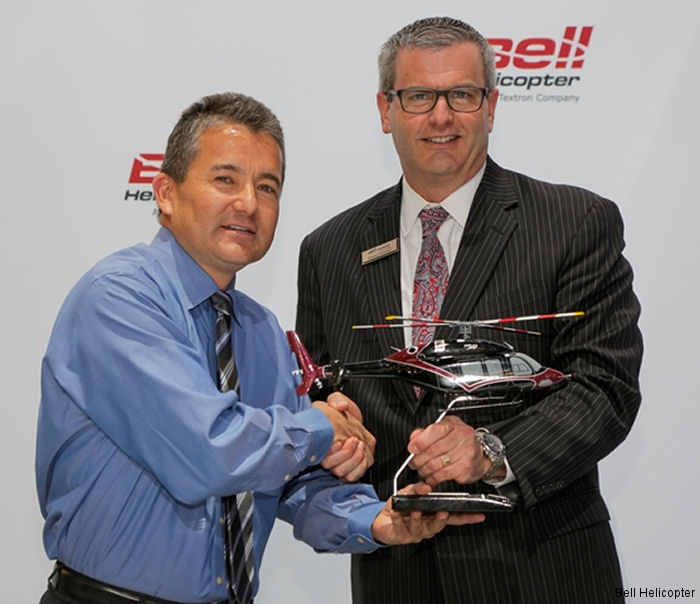 Bell Helicopter, March 07, 2017 - HAI HELI-EXPO, Dallas – Bell Helicopter, a Textron Inc. company, announced the signed purchase agreement for a Bell 429 to the Arizona Department of Public Safety (DPS) Aviation Bureau while at this year's HAI Heli-Expo in Dallas.

Arizona DPS Aviation Bureau's new aircraft will be delivered in 2017 and will be used for Search and Rescue, Border Protection and Law Enforcement.

"The Bell 429 has made a name for itself around the world as playing a vital role for mission critical helicopter operations," said Anthony Moreland, Bell Helicopter's managing director for North America. "It's our honor to have the Arizona DPS Aviation Bureau put their trust in Bell Helicopter and in the Bell 429 and we look forward to continuing our strong relationship of more than 40 years."

The Arizona DPS Aviation Bureau provides an immediate, 24-hour per day, statewide air support response capability for critical occurrences and emergency situations across the state of Arizona. This includes a multi-mission helicopter service to a variety of public safety providers, as well as transport services in support of governmental operations and critical administrative functions.

"We are pleased to have selected the Bell 429 as the next replacement helicopter for the AZ DPS Aviation Bureau and the state of Arizona," said Col. Frank Milstead, Director of Arizona Department of Public Safety. "Our selection process involved the technical flight evaluation of several twin-engine, hoist capable aircraft, with a specific emphasis placed on a hot and high performance standard. The Bell 429 met that standard and aligns with our objectives. We look forward to expanding our mission capabilities with this acquisition."

The Bell 429 is the only light twin-engine helicopter on the market with true two-litter capability, featuring enough cabin space for two medical attendants and two crew members. The Bell 429 also offers exceptional flight performance with a fully integrated glass cockpit, advanced drive system and best-in-class SBAS navigation and Instrument Flight Rules (IFR) capability. It is the first helicopter certified through the MSG-3 process, resulting in reduced maintenance costs for operators. The Bell 429 also features a spacious cabin and extra-large 60 inch side doors, as well as IFR capability certified for single or dual pilot operations.

Every Bell helicopter is backed by the largest support network in the industry with more than 100 Authorized Customer Service Facilities located around the world. Ranked number one by customers for 23 consecutive years in the Helicopter Product Support Survey from Professional Pilot Magazine, Bell Helicopter has also earned top honors in Vertical Magazine's first-ever comprehensive helicopter manufacturer's survey. Bell Helicopter is committed to having resources where customers operate to speed up delivery of service and support, and give customers access to service professionals that are easy to reach, know the operating environment and understand their needs.

About Bell Helicopter: Bell Helicopter, a wholly owned subsidiary of Textron Inc.(NYSE: TXT), is an industry-leading producer of commercial and military, manned and unmanned vertical-lift aircraft and the pioneer of the revolutionary tiltrotor aircraft. Globally recognized for world-class customer service, innovation and superior quality, Bell's global workforce serves customers flying Bell aircraft in more than 120 countries.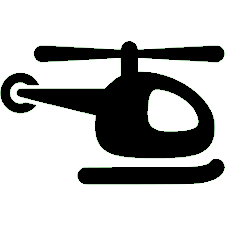 Aircraft mentioned in this article :
429 N911AZ ( State of Arizona )


AZDPS

Arizona Department of Public Safety
State of Arizona
Bell 429