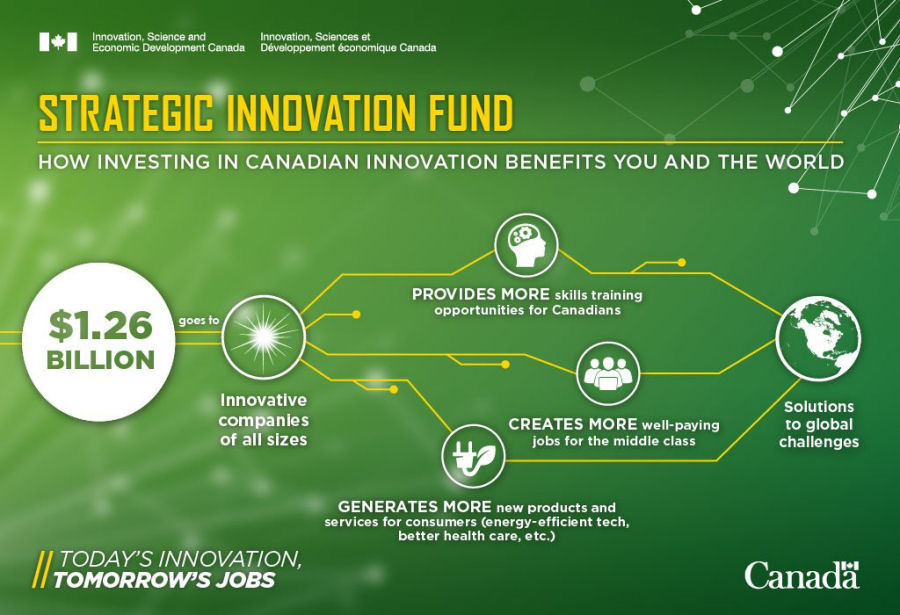 Bell, April 16, 2018 - Montréal, Quebec - The Government of Canada is investing in Canada's aerospace sector to advance innovation and create well-paying middle-class jobs.

Today, the Honourable Navdeep Bains, Minister of Innovation, Science and Economic Development, announced an investment of $49.5 million in an aerospace consortium led by Bell Helicopter Textron Canada Ltd. Minister Bains made the announcement during Aéro-Montréal's Aerospace Innovation Forum.

The funding will help Bell and 18 industry and academic partners develop innovative technologies to be integrated into next-generation helicopters, which can fly with or without a crew on board, and fully autonomous aerial systems. Other innovations include technologies to make aircraft more energy efficient and environmentally sustainable as well as technology to reduce noise pollution—the first of its kind on any aircraft.

The collaboration is projected to create or maintain more than 300 jobs in Canada, contribute almost $178 million to Canada's GDP over the next five years and strengthen Canada's position as a world-leading centre for innovation.

The 18 industry and academic partners include Pratt & Whitney Canada, CMC Electronics, Esterline Technologies Corporation, several small and medium-sized businesses, and nine Canadian universities. Bell and its partners are investing more than $125 million in Canada's aerospace industry through this project.

Canada is an ideal destination for aerospace investment. The federal government is supporting innovation in the aerospace industry and is committed to attracting investment in this important sector of the economy by investing in the technology, talent and infrastructure needed to shape the future of this innovative sector.

"Aerospace is one of the most innovative industries in Canada. Our government's investment in this new aerospace consortium will create 300 well-paying research and manufacturing jobs, contribute $178 million to Canada's GDP and make Canada a global aerospace innovation leader.", said The Honourable Navdeep Bains, Minister of Innovation, Science and Economic Development

"This program will foster the development of new engineering and manufacturing knowledge and technologies by the Bell team in Canada. It will instill a new dynamic in the aerospace community and strengthen Canada's role as an innovation leader in the vertical lift and unmanned aerial systems (UAS) segments. We are welcoming a new era at Bell, a technology company, and are enthusiastic to be doing so with such a passionate group of partners. This program allows new technologies to emerge and offers a wide range of companies of all sizes an unprecedented access to new markets.", said Cynthia Garneau, President, Bell Helicopter Textron Canada Ltd.

Quick facts

- Canada's aerospace industry includes 700 firms, delivers $28 billion in GDP to Canada's economy and supports more than 200,000 jobs.

- Bell Helicopter Textron Canada, based in Mirabel, Quebec, since 1986, produces commercial helicopters and has manufactured more than 5,000 aircraft for delivery worldwide.

- This investment was made through the Government of Canada's Strategic Innovation Fund, which aims to accelerate economic growth, strengthen and expand the role of Canadian firms in regional and global supply chains, support economic strategies, and attract investment that creates well-paying jobs. It also promotes collaboration among industry and universities, colleges and research institutions to encourage the development of a highly skilled workforce.

- This project was approved under the terms and conditions of the former Technology Demonstration Program that was integrated into the Strategic Innovation Fund.

- In addition to the Strategic Innovation Fund, there are hundreds of programs and services to help businesses innovate, create jobs and grow Canada's economy. With a simple, story-based user interface, the new Innovation Canada platform can match businesses with the most fitting programs and services in about two minutes.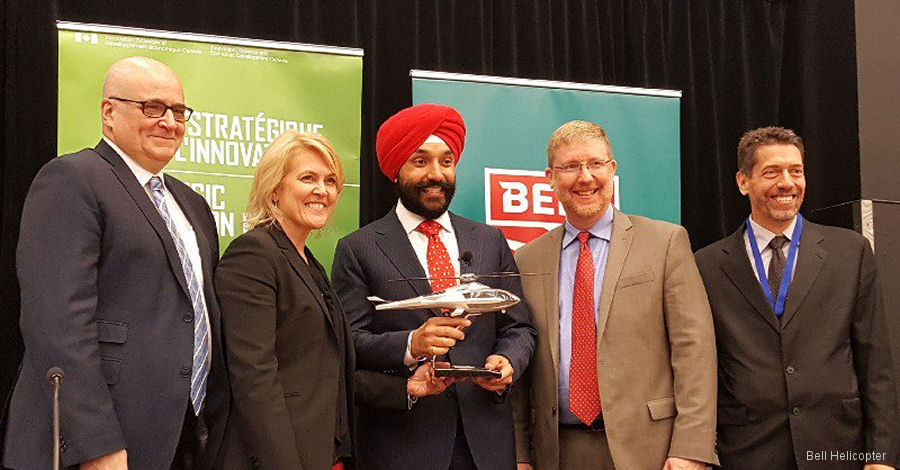 Bell Helicopter Canada