CHC AW139 New Base at Campos dos Goytacazes


CHC Brazil started operations from its new base at Bartolomeu Lisandro Airport, Campos dos Goytacazes, Rio de Janeiro State. AW139 will be operated on behalf Shell

CHC, April 03, 2018 - Today CHC Group announced the inauguration and start of operations from its new base at Bartolomeu Lisandro Airport, Campos dos Goytacazes.

The event was attended by executives from Shell, city hall, local press and the President of FIRJAN in the Campos region, Fernando Aguiar. The approximately 300m² facility will house Leonardo AW 139 aircraft and approximately 30 employees supporting Shell's operations. The base begin formal operations yesterday, April 2.

At the opening ceremony, CHC's Regional Director for Latin America, Marcelo Soares, thanked Shell and City Hall for their collaboration: "This process of mobilization for the Campos base was a great challenge, but all involved worked as true partners, maintaining our standards of excellence for this new operation that Shell has seen from us across our global operation."

In his speech, Shell's logistics manager, Luis Teixeira, commented that 1,000 to 2000 passengers will pass through the site, which will provide a great economic opportunity for the city and an important milestone for the company: "Without a doubt, we will optimize our logistics condition operating from a single base, strategically positioned among the main units in operation of Shell."

The mayor of Campos, Rafael Diniz, was present at the inauguration event, accompanied by the heads of the Municipal Development Company (CODEMCA), which took over the administration of the airport last year. During a visit to the base, the mayor highlighted the new facilities: "The relevance of this air movement is that it goes beyond the borders of the city, not limiting it only by land, which generates new opportunities for our economy."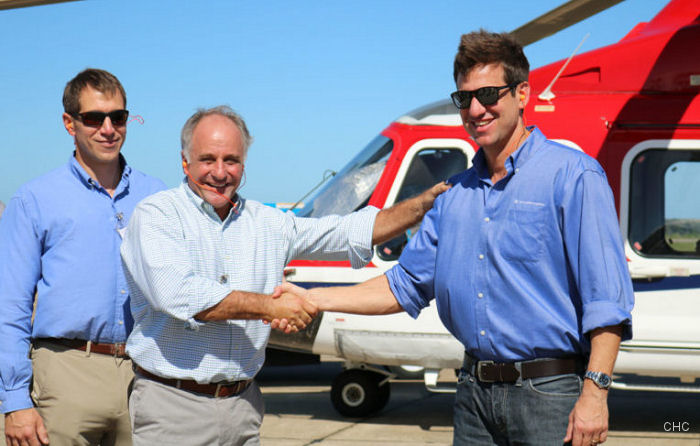 This article is listed in :
AgustaWestland AW139 in

BHS Taxi Aereo

Campos dos Goitacazes