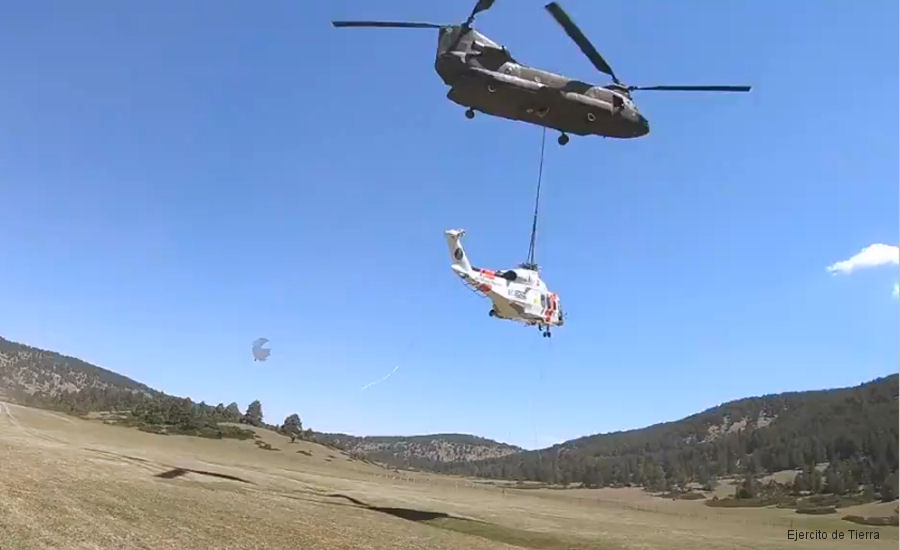 Helis, June 21, 2019 - Last June 12, a Leonardo AW139 helicopter operated by Babcock MCS Spain on behalf the Maritime Safety Agency had to make an emergency landing near Albarracín, Teruel.

The 6-ton helicopter was in a ferry flight from Alicante to its new base at El Musel in Gijon.

The forced landing, fortunately, did not cause any injuries but the helicopter suffered some damage that made it impossible to fly again.

In order to salvage the aircraft from the difficult mountainous terrain the only viable solution was by air so the Spanish Army Aviation' 5th transport helicopter battalion (BHELTRA V) supplied a heavy CH-47D Chinook.

The operation was carried out without any incident and the AW139 was lifted and taken by sling to the Teruel Airport.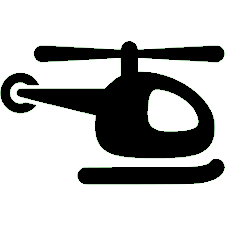 Aircraft mentioned in this article :
AW139 EC-NEH ( Babcock España )



Location :

Teruel
CH-47D Chinook in

Fuerzas Aeromóviles del Ejército de Tierra
AW139 in

Salvamento Maritimo

BHELTRA V
Fuerzas Aeromóviles del Ejército de Tierra
Spanish Army Aviation