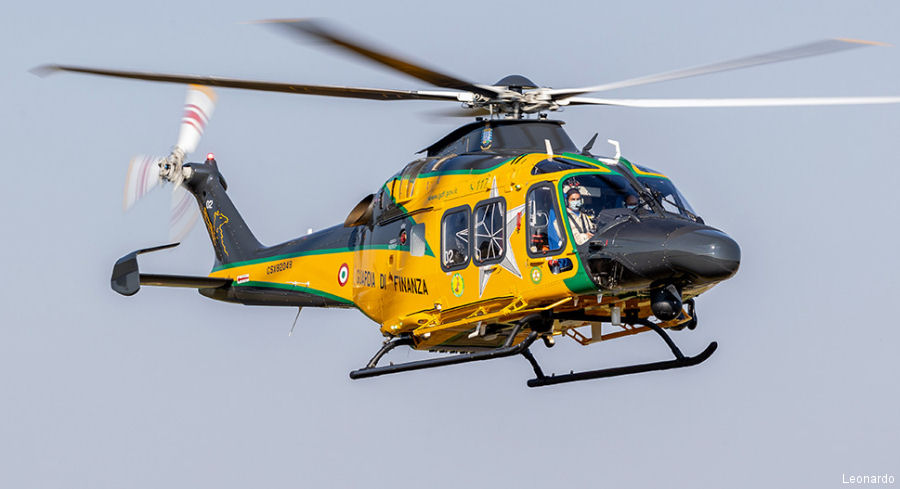 Leonardo, November 14, 2023 - UAE is one of the largest export markets for Leonardo: 100 helicopters, 45 ships featuring dedicated systems and artillery and the Al Fursan aerobatic team's airplanes

Leveraging a solid presence in the United Arab Emirates, Leonardo is attending the Dubai Airshow 2023 (13-17 November), highlighting its core competencies in the electronics and helicopter sectors, with systems and training solutions as well as support services. The Company, however, is also looking at the strong national interest in newer developing and technology innovation fields such as Artificial Intelligence, Space and Cyber Security.

Leonardo has a 50+ years presence in UAE, one of the largest export markets for the Company, and with a highly diversified range of products, services, and collaborations, both in the civil and defense sectors. More than 100 helicopters are used in the country for VIP transport, energy industry support, rescue and security, with one of the leading logistics centres established by Leonardo with the local partner Abu Dhabi Aviation. Moreover, 45 ships are in service with the Navy's feature systems, radars, communication systems, and artillery supplied by Leonardo. Notably, the Aermacchi MB-339 trainer and the relevant training capabilities have been provided to the Al Fursan aerobatic team.

Leonardo now aims to strengthen the strategic partnership with the country, expand the collaboration with local companies and institutions, both industrially and technologically, and deliver training for highly skilled professionals. As an example, in the space sector, Leonardo's industrial expertise in general terms covers the entire value chain: satellite and orbital infrastructure manufacturing, equipment and high-tech sensor production, satellite service management, propulsion and launcher systems. Therefore, with this expertise, Leonardo is well-positioned as an ideal partner for initiatives in the space sector.

An Italian Guardia di Finanza's AW169 helicopter is on static display, featuring one of this type's most recent, complete, and sophisticated configurations with several proprietary technologies in integrated sensors and mission equipment. This aircraft will carry out a demonstration tour in the country over the next few weeks. The introduction of skids, the performance increase, and the certification of dedicated SAR – Search and Rescue modes, together with the future advantages of an increased gross weight and larger capacity, will make the AW169 the ideal solution to modernize the fleets used in the region for public services and energy industry support.
Location :

Dubai Intl

AgustaWestland Aviation Services LLC