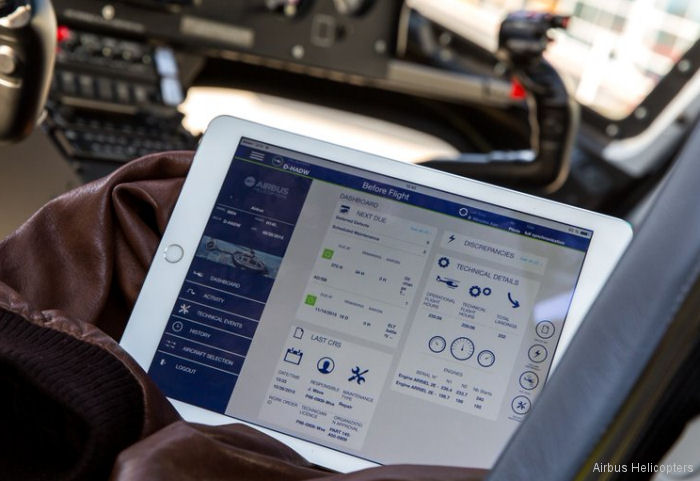 Airbus Helicopters, October 07, 2016 - In July, Airbus Helicopters' new Fleet Keeper mobile and web application was approved by the French Civil Aviation Authority (DGAC) to completely replace the paper technical logbook within Airbus Helicopters' airworthiness organization.

This important milestone signifies that Fleet Keeper is a deployable tool ready to replace operators' paper technical logbooks.

Fleet Keeper was designed in direct collaboration with selected operators to ease their day-to-day activities, allowing them to focus on their operations.

Thanks to this new tool, operators no longer have to wait until the end of each workday to receive flight data and technical events information concerning their fleets. They can now keep an eye on their entire fleet throughout the day and from any location, regardless of whether they operate from one single or multiple bases.

Fleet Keeper also helps operators to anticipate their maintenance activities and efficiently plan their helicopter operations. Moreover, pilots, airworthiness managers and mechanics can easily share data among themselves seamlessly and in real time, removing the need for duplicating hand-written reports.

All flight data and technical information recorded before flight, during flight and after flight will be uploaded automatically to the Cloud, accessible from both mobile tablets and the Web. Intuitive and ergonomic, Airbus Helicopters' Fleet Keeper™ tool is available for free trials.

Airbus Helicopters France