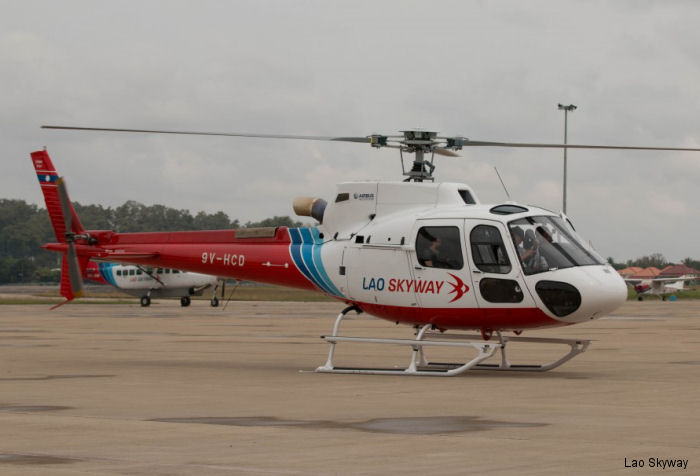 Airbus Helicopters, February 16, 2017 - Lao Skyway received its first Airbus H125 helicopter, becoming the first of its kind to fly in the Laotian skies. Lao Skyway acquired two Airbus H125 helicopters in August 2016, for civil and parapublic missions, including domestic charter flights and search-and-locate missions. The second H125 is expected to be delivered in May 2017.

"We are happy to find a trusted partner in Airbus for the past 15 years, and are excited to extend this relationship with the receipt of a brand new H125", said Mr Bounma Chanthavongsa, Managing Director of Lao Skyway. "We are confident that our newly-acquired H125 from the same Ecureuil family that we have been operating will fulfil our varying missions, with its outstanding performance, multi-role capabilities and reliability".

"We are honoured by Lao Skyway's trust and confidence in us, as the H125 begins its maiden flight in Laos this year", said Derek Sharples, Managing Director of Airbus Helicopters Southeast Asia. "Laos is an important market for Airbus, and we are delighted to see our presence growing in this country, with our helicopters serving the needs of the Laotian skies well. We remain committed to ensuring the fullest support to Lao Skyway, as it grows its fleet and operations in the coming years".

The Ecureuil is Airbus' best selling light, single-engine helicopter family, with over 6,000 delivered and flying globally today. Specifically in the Asia Pacific region, more than 750 Eureuils are deployed in 21 countries, serving various needs in the civil and parapublic markets.

Airbus H125 is the first and only helicopter in its class to operate in Laos. Known for its superior performance, agility and long endurance, the H125 provides commercial operators with fast cruise speed, long range and high altitude capability, while offering low maintenance, which is crucial for business sustainability. It is an ideal platform with successful deployments in various civil, parapublic and commercial missions, including power line, mining, tourism, search missions, as well as emergency medical services in Laos and the region.

About Lao Skyway: Lao Skyway with its headquarters at Wattay Airport in Vientiane, Lao P.D.R., formerly known as Lao Air is the only rotary wing operator in Lao P.D.R, with a helicopter fleet comprising five Airbus AS350B2 (two under leasing from oversea) and now a Airbus H125, four Russian MI-17, it operates domestic scheduled flight (airlines) by using fixed wing aircraft and charter services to airports in the country.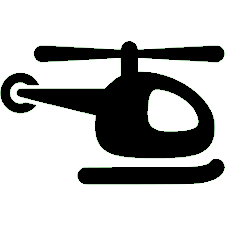 Aircraft mentioned in this article :
H125 RDPL-34186 ( Lao Skyway )




Lao Skyway
Airbus H125