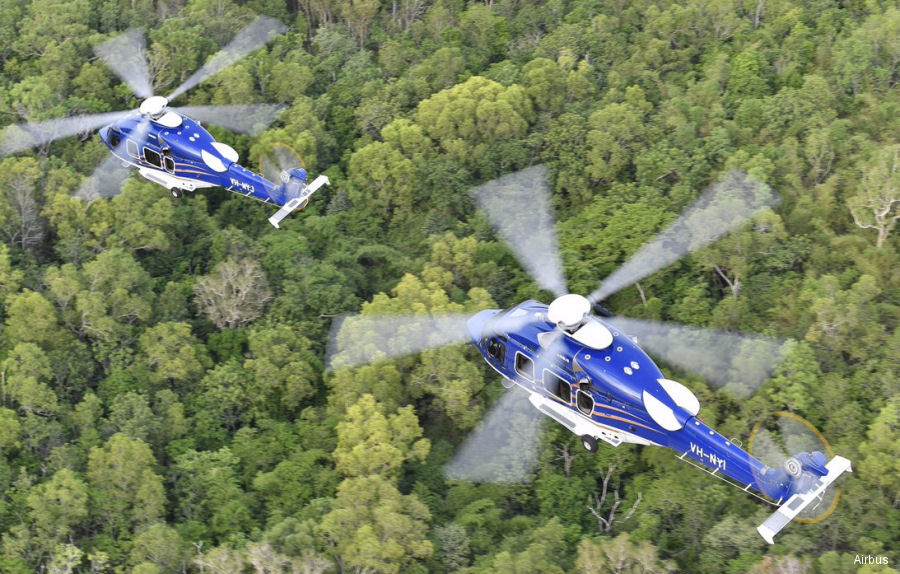 Airbus Helicopters, December 18, 2017 - Global offshore service provider Babcock International has taken delivery of two H175s at a ceremony in Darwin, Australia.

Babcock's aircraft are the first H175s to be introduced into the southern hemisphere and will be based in Dili, Timor Leste.

The new aircraft will be used to transport personnel and provide search and rescue and medevac support in the Timor Sea, approximately 500 kilometres northwest of Darwin.

Both H175s were freighted to Australia on a single Antonov cargo plane to secure their quick introduction to service on 1 January 2018. The Airbus team has worked closely with Babcock to train 27 pilots and engineers in the assembly, flight and maintenance of the H175s. Babcock will employ a further 19 Timorese to support the aircraft at their base, including four local engineers who will attend training at Airbus Helicopters' headquarters in France in early 2018.

In making their selection of the H175, Babcock noted that the aircraft is the 'best of type' for their purposes, offering excellent payload and superior single-engine performance. The two new helicopters join Babcock's existing global fleet of 3 H175s and will support the company's regional footprint as they transfer more than 9000 passengers and 30 tonnes of freight each year.

For Airbus, Babcock's delivery further demonstrates the success of the Airbus H175 programme in offshore operations, following the aircraft's introduction in the North Sea, Western Africa and the Gulf of Mexico. With extremely powerful engines, up to 270 nautical miles radius of operation and the latest technology in avionics and automation, the H175 was specifically designed to be extremely safe and competitive in the oil and gas, and search and rescue sectors.

Airbus has been a proud partner in the Australasian oil and gas market for many decades. The H175 continues this partnership and paves the way for the decades ahead.
H175 in

Babcock Australia
First H175 in Australia