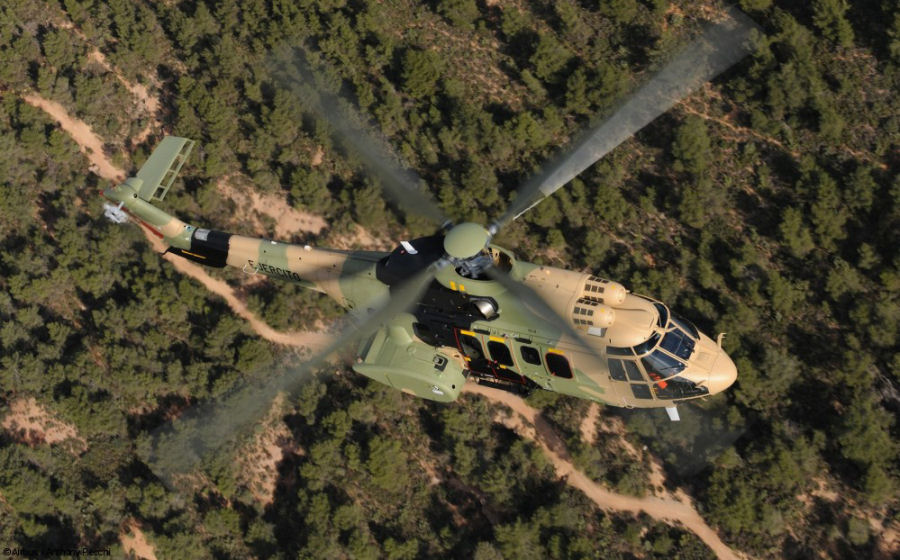 Airbus Helicopters, April 13, 2017 - Bucharest, Romania - Airbus Helicopters and IAR have signed a general agreement for an exclusive cooperation for the heavy twin engine H215M multi-role helicopter.

Under this general agreement IAR will become the prime contractor for the H215M for any future order by the Romanian Ministry of Defense to replace their ageing fleet.

"We are proud to have signed this general agreement that results from almost 50 years of cooperation between IAR and Airbus Helicopters" said Neculai Banea, General Director of IAR. "IAR has built around 360 helicopters under license thanks to this successful partnership with Airbus Helicopters and we are looking forward to customizing and supporting the H215M" he added.

"This agreement is an important milestone in the construction of a European defense partnership. We are convinced that this relationship will last another 50 years and that the H215M will correspond perfectly to the needs of the Romanian armies" said Olivier Michalon, Senior Vice President, Head of Europe region.

Airbus Helicopters has been present in Romania for over fifteen years through its customer centre, Airbus Helicopters Romania, a successful enterprise since its creation with about 75 per cent of its turnover achieved through export contracts. Airbus Helicopters Industries, a 10,000m² factory based in Brasov, was inaugurated in 2016 and will house production of the H215 in Romania.

About IAR Brasov: IAR Brasov is a majority state-owned company; it is a Romanian national leader in aeronautics, specialized in helicopter manufacturing and maintenance. In 2016, it generated revenues of € 34 million and employed a workforce of around 316. IAR Brasov offers a wide range of services for the Romanian army as well as for international customers. Such services consist mainly of maintenance, repair and upgrade of military helicopters and supply of spare parts.
H215 / AS332C1e / AS332L1e in

Airbus Helicopters Romania

IAR
Airbus Romania 15-Year H215M Agreement