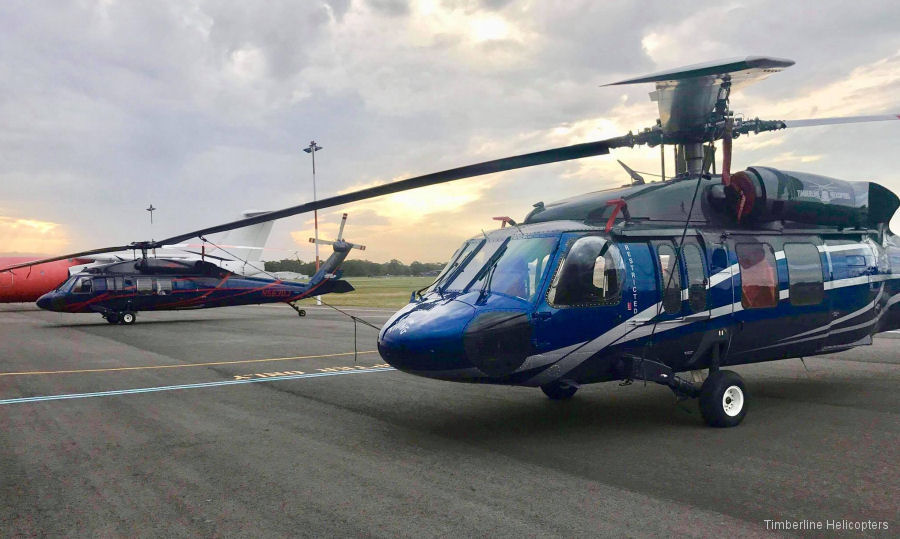 Timberline Helicopters, September 24, 2020 - Sandpoint, ID - Timberline Helicopters is pleased to announce that it has recently completed its Stage 1 IS-BAO certification on August 26, 2020.

IS-BAO, which stands for International Standard for Business Aircraft Operations, is recognized in the business aviation industry as the standard for Safety.

IS-BAO, developed by the International Business Aviation Council (IBAC) and its member associations, is a recommended code of best practices designed to help flight departments worldwide achieve high levels of safety and professionalism.

IS-BAO is an industry standard built for operators, by operators that provides standards based on the ICAO (International Civil Aviation Organization) Standards and Recommended Practices (SARPS). The FAA and other authorities worldwide recognize IS-BAO as meeting the ICAO standard.

This ongoing commitment is a critical step in helping Timberline improve our safety risk profile and operating effectiveness. Timberline Helicopters strives to maintain the highest levels of safety and is proud to be an IS-BAO participant. We remain committed to industry best practices, continuous improvement, and enhancing our SMS initiatives to ensure we are one of the best and safest operations in the utility helicopter industry.

About Timberline Aerospace: Formed in 2018, Timberline Aerospace is focused on design, development, and certification of upgrades and modifications for utility helicopters to better equip them for firefighting, construction, and other utility missions. Based in Sandpoint, Idaho, Timberline Aerospace is on the leading edge of STC development for the next generation of utility aircraft.

THI

Timberline Helicopters
State of Idaho
ICAO
United Nations