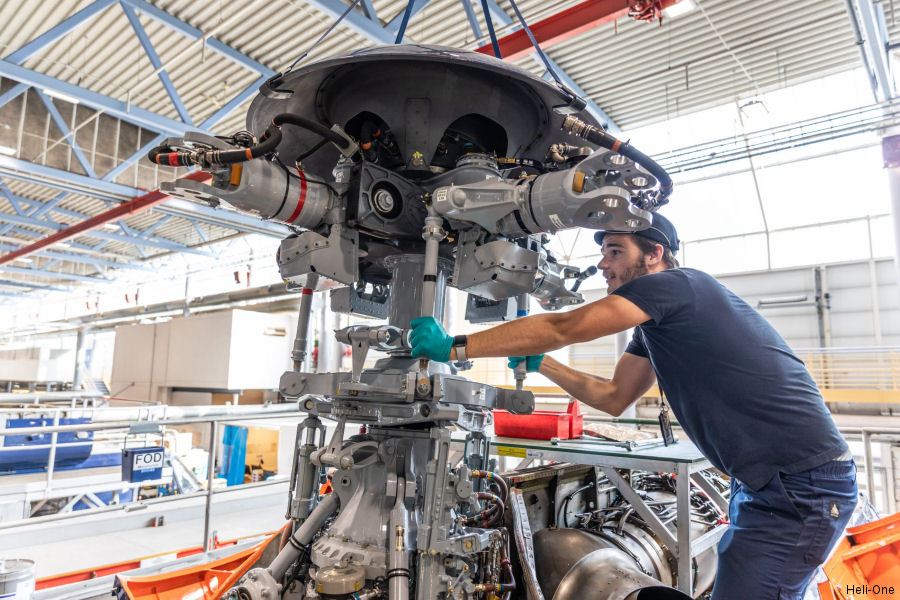 Heli-One, October 19, 2022 - Heli-One, a leading provider of helicopter maintenance, repair, and overhaul (MRO), is pleased to announce signature of a contract with the NATO Support and Procurement Agency (NSPA) for support of Airbus AS332 and AS532 helicopters.

Heli-One will provide MRO services for airframe, engines, and components for NATO user nations helicopters on an ad hoc basis.

NATO user nations will benefit from Heli-One's decades of experience in supporting the AS532 Cougar aircraft type and the convenience of consolidating these three MRO categories (airframe, engine, components) under one provider and quality system.

The Heli-One Poland contract is for 3 years with an option to extend for a further 2 and the work will be performed in Heli-One's facilities in Poland and Norway.

The Airbus AS532 Cougar is a medium-heavy multi-purpose helicopter that is well utilized in militaries around the world. The reliability of this helicopter type has made it popular and its longevity is proof of the aircraft's enduring practicality and flexibility.

Heli-One has supported the Puma family for over 30 years (including Makila 1 engines) and has developed a wide catalogue of Major and Minor modifications for the type across all missions.

"We are excited to provide MRO support for AS532 helicopters. We have a proven record with this helicopter type with other military fleets and we are delighted to expand our good relationship with the NSPA with this new contract. By choosing Heli-One, the NSPA is working with a maintenance provider that will work to find the best solutions to improve safety, increase operational capability, and reduce ground time to ensure these helicopters can quickly return to providing critical airborne service," said Carolyn Forsyth, General Manager of Sales, Commercial & Customer Support.

Heli-One is widely recognized as a global leader in support of the Super Puma platform, with more than 30 years of experience. Heli-One has supported both military and civil customers and practically every mission profile that utilizes this adaptable platform.

Support offerings cover nearly every aspect of the helicopter including engines and comprehensive maintenance support. In-house design teams on two continents have developed more than 40 supplemental type certificates (STCs) for this helicopter type and continue to find innovative solutions for customers to maximize operational capability and efficiency.

About Heli-One : Heli-One has MRO operations in Richmond, Canada; Delta, Canada; Stavanger, Norway; and Rzeszow, Poland. Heli-One is a leading independent helicopter MRO with certifications and expertise in a broad range of airframes and components from major helicopter and engine manufacturers, including Airbus, Sikorsky, Leonardo, Bell, Safran Helicopter Engines, Pratt & Whitney Canada and General Electric.

Heli-One is a segment of CHC Helicopter, the operating company of CHC Group Ltd.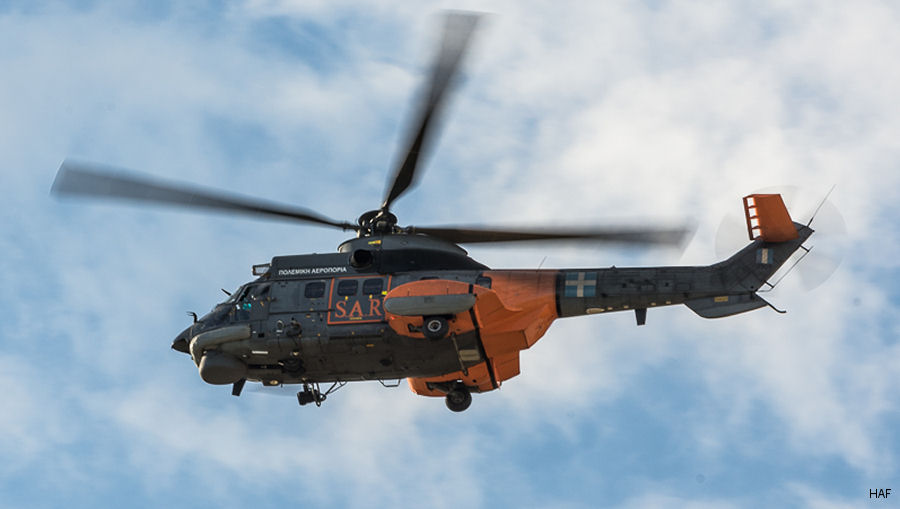 Super Puma/Cougar in

Heli-One
NATO Support and Procurement Agency