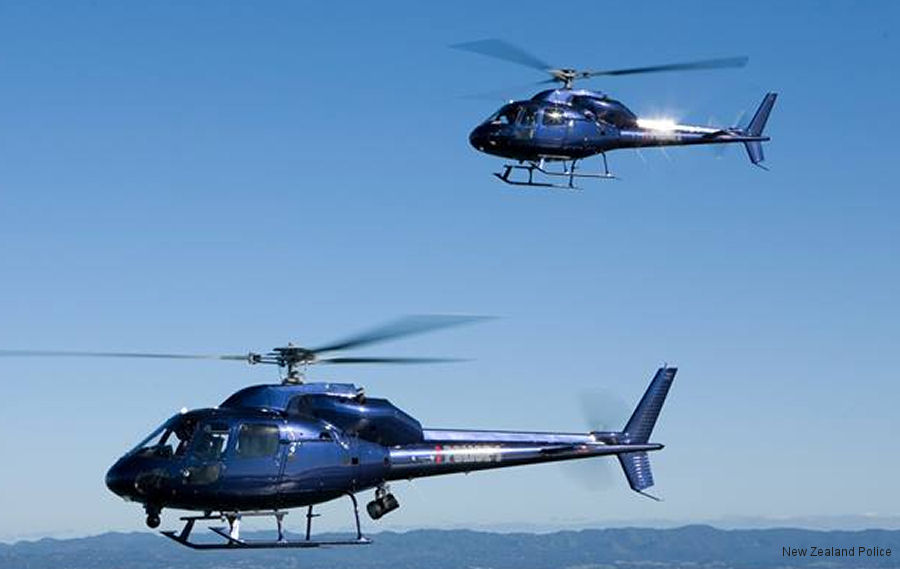 New Zealand Police, January 09, 2019 - Auckland City by Attribute to Inspector Jim Wilson, Acting District Commander for Auckland City Police - Police can confirm that a new contractor has been chosen to supply helicopter services for our Air Support Unit in Auckland City.

The change of supplier follows a tender process that commenced in early 2018 and will see our Air Support Unit relocating from its present location in Mechanics Bay to Auckland Heliport in Onehunga.

Police will maintain its 24/7 Air Services coverage, equating to 3,300 planned flying hours annually, which began in October 2017.

The new supplier is tentatively scheduled to commence operational services from July 1st 2019, however this is yet to be confirmed at this stage.

Police will continue to work with our current supplier until the transition is complete.

The contract will see Police supplied with three twin-engine Bell 429 helicopters.

Inspector Jim Wilson says Police, along with the current provider and new provider, are all determined to make the transition as seamless as possible, minimising any disruption to Air Services in Auckland if indeed there is any at all.

"We are looking forward to working with our new supplier and the public can expect to have the same great service from our Air Support Unit.

"The Police Eagle helicopter will continue to serve the community as our "eye in the sky", monitoring activity 24/7 and helping keep the public safe.

"The relocation to Onehunga will see our Air Support Unit continue to be based in Auckland City District and there will not be a significant impact to response times to jobs around Tamaki Makaurau and further afield," says Inspector Wilson.
Location :

Mechanics Bay
429 in

New Zealand Police
AS355 ecureuil 2 in

New Zealand Police

Air Support Unit Eagle
New Zealand Police