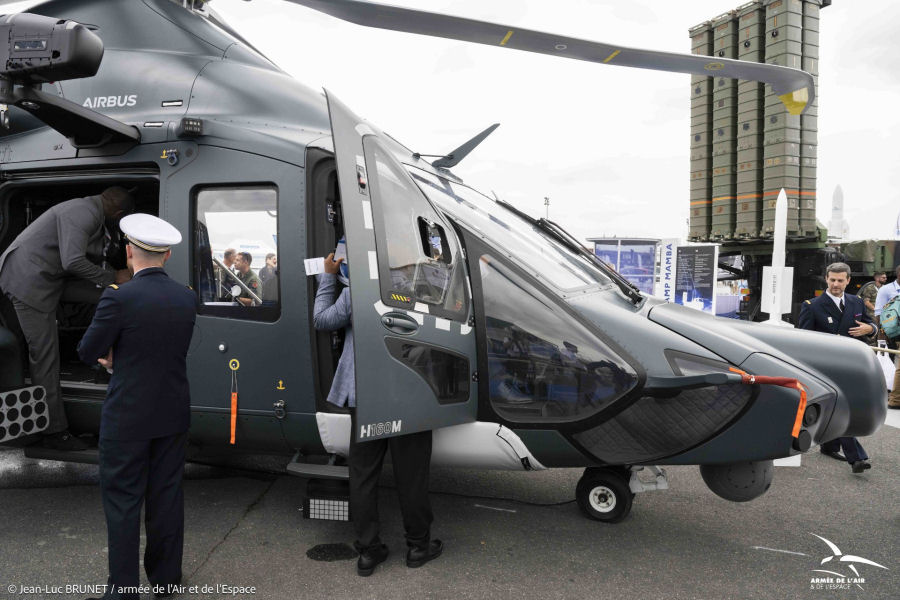 France Ministry of Defence, June 23, 2023 - Currently in the development phase until 2024, and under the control of the General Directorate of Armaments, the H160M will be used for the benefit of the Army, the Navy and the Air Force and Space.

Its missions will be specific to each army and will be respectively the following: armed reconnaissance, fire support, infiltration of specialized light teams and on-board command (Army), air-sea combat, support protection of the naval force, special naval actions and state action at sea (National Navy), surveillance and defense of national airspace, search and rescue, fire support and intelligence (of the Air Force and Space).

During the International Aeronautics and Space Paris air show it is possible to discover the Cheetah in a force projection configuration. "

The interior is suitable for transporting heavily armed commandos. Its cabin is completely modular. If we remove the seats, we can put on a stretcher and transform the configuration for medical evacuation ( MEDEVAC ) ", details chief engineer Guillaume.

"This helicopter is intended to be multirole. To meet the variety of operational needs of the three armies, we have chosen the base of the same helicopter to decline it in different configurations in order to carry out a wide spectrum of missions", explains the chief engineer, architect- H160 expert at the Directorate General of Armaments.

Its arrival in the Air and Space Force is scheduled for 2030.

The Cheetah will gradually replace the five platforms currently in service with the various armies: the Fennec, the Gazelle, the Panther, the Alouette III and the Dauphin. The H160M will then carry out its missions alongside the latest generation helicopters such as the Tiger (Army), the Cayman (Navy) and the Caracal (AAE).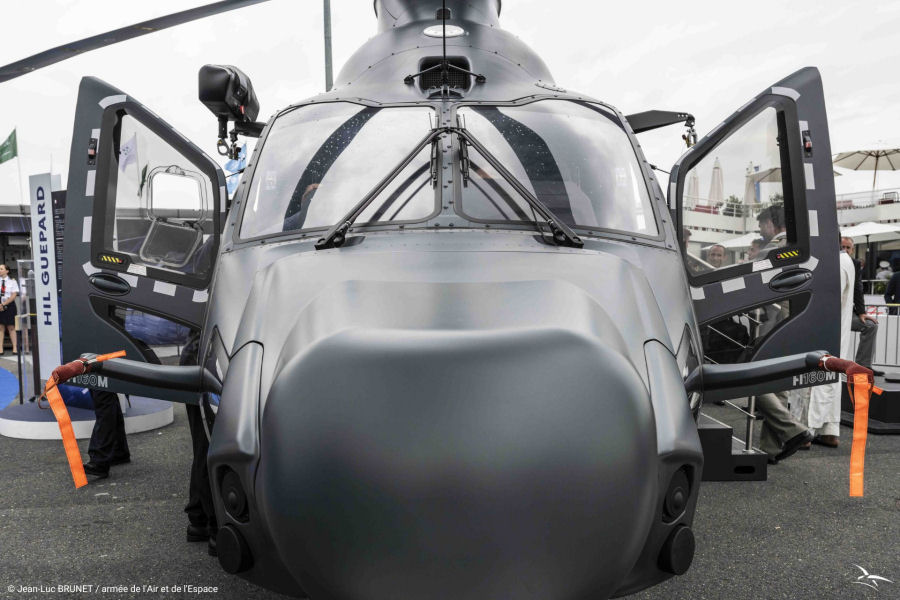 Location :

Le Bourget
H160M in

Armée de l'Air