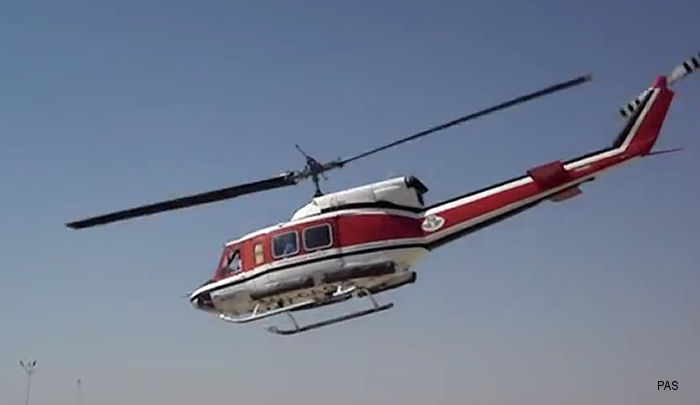 Bell Helicopter, March 09, 2016 - Abu Dhabi Air Expo, United Arab Emirates – Bell Helicopter, a Textron Inc. company, announced today that, Petroleum Air Services has been appointed as the first Bell Helicopter Authorized Customer Service Facility in North Africa.

"Since 1982, we have been providing both fixed wing and helicopter transportation to the oil and gas and travel industries in Egypt," said General Yehia Hussein, Chairman and Managing Director Petroleum Air Services. "We are extremely excited to have been chosen as the very first authorized Bell Helicopter Customer Service Facility in North Africa. This is a major achievement."

"Petroleum Air Services represents a tremendous and well known capability in Egypt, and we are delighted that they are joining the award winning Bell Helicopter service and support network," said Neil Jones, manager of the Bell Helicopter Customer Service Facility Network. "At Bell Helicopter, we know the importance of being close to our customers to maintain the readiness of their aircraft. That is why we've established an industry leading aftermarket support network, as we continue to grow, we will listen to our customers and ensure that their aircraft are mission ready anywhere on the globe and that they have access to the support they need."

Bell Helicopter has the largest support network in the industry with over one hundred authorized customer service facilities in thirty four countries. Ranked number one by customers for 22 consecutive years, Bell Helicopter has earned top honors in Vertical Magazine's first-ever comprehensive helicopter manufacturer's survey. Bell Helicopter is committed to having resources where customers operate to speed up delivery of service and support, and give customers access to service professionals who are easy to reach, know the operating environment and understand their needs.

About Bell Helicopter: Bell Helicopter, a wholly owned subsidiary of Textron Inc., is an industry-leading producer of commercial and military, manned and unmanned vertical-lift aircraft and the pioneer of the revolutionary tiltrotor aircraft. Globally recognized for world-class customer service, innovation and superior quality, Bell's global workforce serves customers flying Bell aircraft in more than 120 countries.

Petroleum Air Services

Bell Helicopter UAE