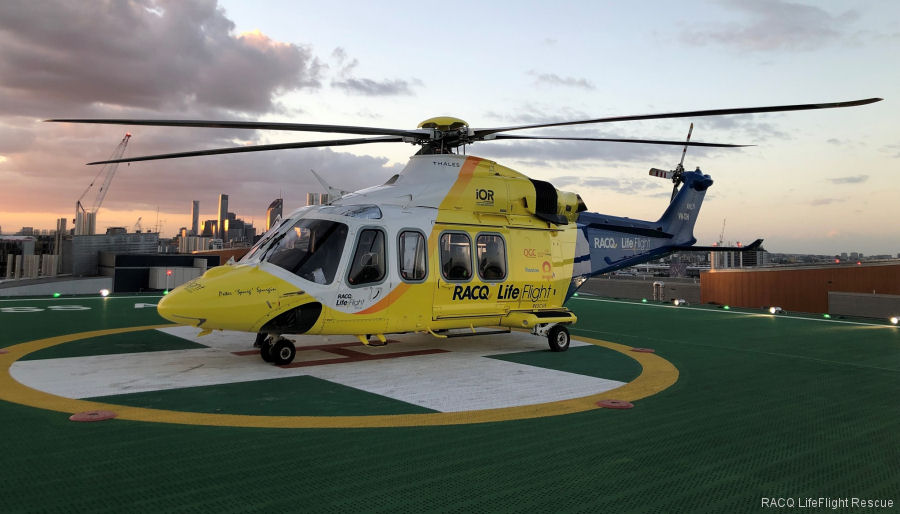 RACQ LifeFlight Rescue, July 14, 2021
- LifeFlight Australia has completed a record financial year of saving lives, with RACQ LifeFlight Rescue Air Ambulance jets, community helicopters and critical care doctors coming to the aid of 6,733 people.
The jet and helicopter crews were busier than ever, flying more than 4,600 hours in total.
"We're able to provide that high level of care to anyone who needs it – it comes at no cost to the individual and we can be called on anywhere, anytime," RACQ LifeFlight Rescue's Director of Helicopter Operations Brian Guthrie said.
Jets air ambulance

In the past twelve months, the RACQ LifeFlight Rescue Air Ambulance jets, based in Brisbane and Townsville, performed 494 lifesaving missions – a record for the fixed wing fleet.

In yet another financial year record, 200 of these were completed by the Brisbane-based jet crews.

The jets are mostly called on to bring people from remote and rural areas, into major centers, such as Brisbane, where they can access a higher level of medical care," LifeFlight Commercial Director Tim McGuire said.


Helicopters

The RACQ LifeFlight Rescue helicopters, operating out of five bases across Queensland, came to the aid of 2,113 people.

"We are operating in a different health environment, with the challenges of COVID-19, but we've adapted to those and ultimately we're out there, continuing to do missions and expanding our capability," Guthrie said.

RACQ LifeFlight Rescue Helicopters Top 5 Queensland patient injury and illness types:

1- Cardiac (322)
2- Motor vehicle accidents (309)
3- Serious illness/infection (218)
4- Neurological (147)
5- Falls (133)

With motor vehicle accidents among the top reasons for helicopter call outs across the service, naming rights sponsor, RACQ, is calling for drivers to consider the fatal five, every time they hit the road.

"The work that RACQ LifeFlight Rescue do is literally lifesaving, if they weren't able to get to these crashes in time, then sadly our road toll would be even more horrific than it already is," RACQ spokesperson Clare Hunter said.

"They are there to help and we're very grateful for their service, but we wish that they didn't need to attend these crashes," she said.

Hunter said the automobile club, which acts as a road safety advocate for Queenslanders, is proud to continue supporting the life-saving helicopter service.

"RACQ LifeFlight Rescue are a huge part of Queensland's DNA when it comes to getting help to those who need it in regional and rural areas and that's why we're incredibly proud to have had such a good relationship with them for so many years," she said.

Brisbane

The Brisbane-based crew spent more time in the air, than any other RACQ LifeFlight Rescue helicopter crew, flying for 1,150 hours – the equivalent of flying non-stop, around the clock for 48 days.

They performed 490 missions, valued at around $12.2 million – which come at no cost to patients.

Top 5 Brisbane patient injury and illness types:

1- Cardiac (110)
2- Serious illness/infection (85)
3- Respiratory (52)
4- Motor vehicle accidents (39)
5- Neurological (38)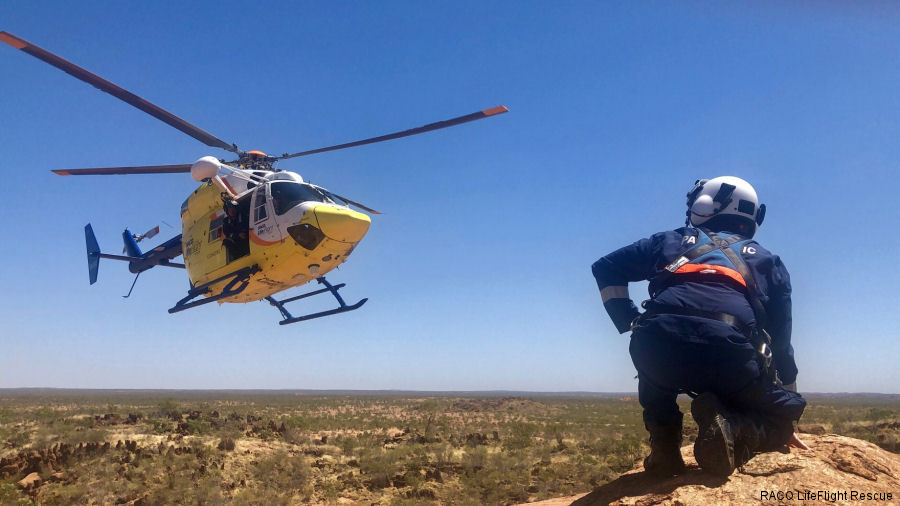 Bk117 rescue helicopter

LifeFlight
Australia Air Ambulances
Record Rescue Missions for RACQ LifeFlight