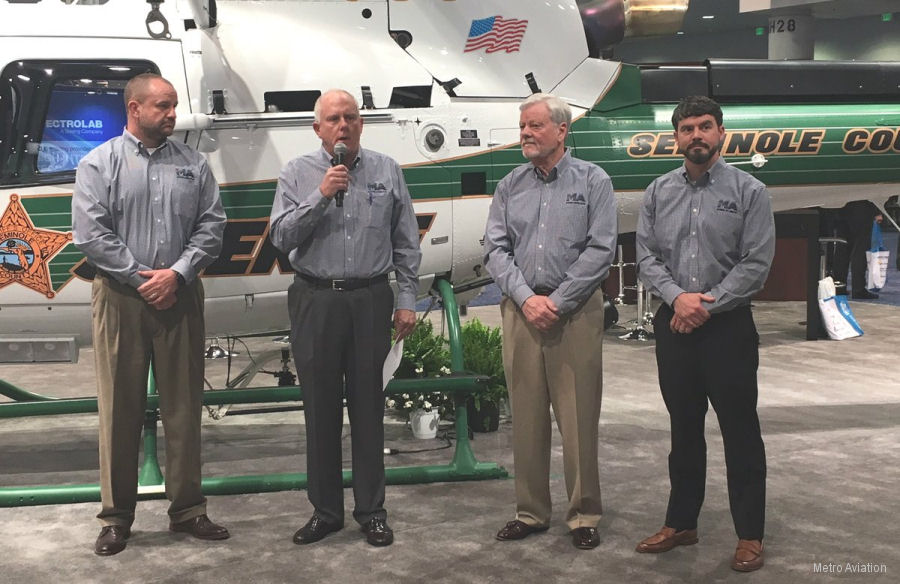 Metro Aviation, February 27, 2018 - Metro Aviation will display Seminole County Sheriff Office's H125 at the Helicopter Association International HELI-EXPO February 26 – March 1 in Las Vegas, Nevada.

This multi-mission law enforcement aircraft is equipped with essential mission-specific gear including a cargo hook for sling work, Bambi Bucket for fire suppression and a hoist for rescue operations.

The H125 features a new state-of-the-art video system that allows several feeds to be simultaneously monitored in the cockpit. The system includes a thermal image and HD color camera, wide angle fixed external mounted rescue hoist camera, cargo hook camera, tail view camera and a cockpit camera.

The H125 also features the TrakkaBeam A800, the most advanced searchlight available for law enforcement and search and rescue. The TrakkaBeam's unique optical design delivers a more intense and consistent beam resulting in far less lost targets.

"Over the past 5 years, I have enjoyed working closely with Metro Aviation staff to customize our H125 multi-mission helicopters," said Lt. Steve Farris, Chief Pilot of the Seminole County Sheriff's Office Aviation Section. "They have been great to work with and meeting our mission requirements has always been a priority for them."

Seminole County's H125 is Metro's first completion using ceramic paint on an aircraft. The tail boom was coated with a thermal barrier ceramic that can handle exhaust temperatures up to 2,000 degrees Fahrenheit with thermal shock protection.

"I am excited that Seminole County Sheriff's Office is one of the first airborne law enforcement agencies to try a high-temperature, matte finish ceramic paint on the tail boom. We are hoping for low maintenance and a long-lasting finish with this solution," said Farris.

Seminole County's H125 will be on display at Metro Aviation's Booth at HELI-EXPO, Booth N2207.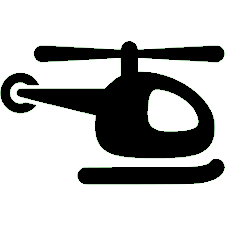 Aircraft mentioned in this article :
H125 N175SC ( State of Florida )


SCSO

Seminole County Sheriffs Office
State of Florida
H125/H130 in

Metro Aviation
H125/H130 in

Airbus Helicopters Inc
Airbus H125