US Army, July 09, 2022 - By Cindy Mitchell - On 28 June the Army's Aviation Turbine Engines (ATE) Project Office Improved Turbine Engine Program (ITEP) concluded First Engine to Test (FETT) of the very first GE built T901 engine for Army Aviation.

FETT initial light off occurred on 22 March and the testing consisted of over 100 hours of run time.

The event successfully verified and validated performance models on the Army's next generation rotorcraft engine that will power the Boeing AH-64 Apache, the Sikorsky UH-60 Black Hawk and the Future Attack Reconnaissance Aircraft (FARA).

The T901 is the Army's new 3,000 shaft horsepower center line engine designed to fit the existing nacelle of the Apache and Black Hawk and is also the engine for FARA.

The T901 provides the critical capability that will allow Army Aviation greater reach and lethality to dominate and win in Multi-Domain Operations versus Near-Peer Competitors by providing increased power, improved reliability and better fuel efficiency.

FETT light off marked the beginning of a multi-year test campaign to reach full Army qualification. Preliminary Flight Rating testing will initiate this fall, continuing through 2023, and includes eight T901 engines tested to Army Military Airworthiness Certification Criteria (AMACC) standards. These standards ensure an engine meets Army requirements for design, production and continuing airworthiness and will encompass approximately 1,500 engine test hours. In total the T901 will undergo nearly 5,000 hours of testing to achieve full engine qualification.

The T901 is one critical step nearer to delivering improved power, reliability and fuel efficiency to the Army's fleet of helicopters. FETT's successful conclusion serves to inform the next step of engine development and testing confirming that in the T901, Army Aviation has the needed capabilities to increase reach and lethality on the battlefield.

The ATE Project Office is one of 10 Program Executive Office, Aviation project offices. Located at Redstone Arsenal, Ala., The ATE PO is responsible for centrally managing the Army's rotary wing turbine engine and electrical power capability for U.S. Army Aviation and coalition partners.

Cindy Mitchell is an Avion Solutions employee supporting the Aviation Turbine Engines Project Office for strategic communications.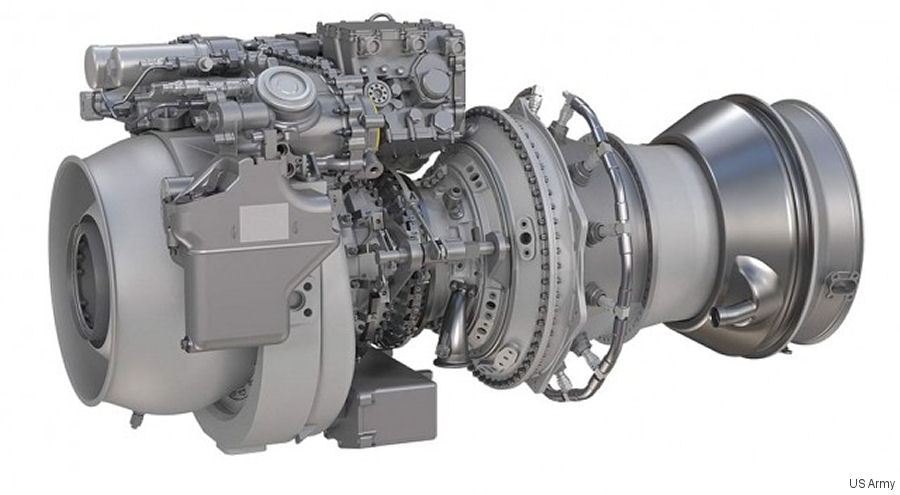 GE T901 ITEP

General Electric T901
GE Begins Testing on First T901 Engine