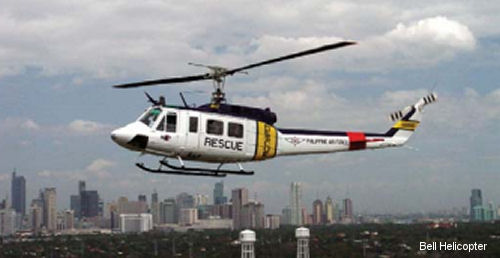 Advanced Composite Structures, August 26, 2015 - Advanced Composite Structures Florida (ACSF) and Stone Aviation International (SAI) are pleased to announce that Owners and Operators of restricted category Bell UH-1H helicopters may now use Dornier Composite Main Rotor Blades with approved serial numbers in accordance with ACSF's Eligibility Process and Continued Airworthiness Program.

UH-1H owners and operators in restricted category may now install and use the Dornier manufactured composite main rotor blades PN 205-015-150-101. To be eligible, the blade must have an FAA approved serial number and must have issued an FAA 8130-3 return to service airworthiness certificate from ACSF. The ACSF 8130-3 is issued upon completion of ACSF's FAA approved engineering process. Select Dornier blade serial numbers are approved by the FAA for this process and only Dornier blades purchased through SAI and ACSF bear these approved serial numbers.

"We are pleased after many hours, days, months, years of working with the Federal Aviation Administration for the approvals to be able to offer these top of the line rotor blades to the UH-1 industry. Our program is tailored to insure exceptional service to each of our UH-1 customers through ACSF's continued airworthiness and maintenance services" David Stone, President of Stone Aviation International

ACSF is the recognized technical maintenance facility for continued airworthiness for all Dornier composite main rotor blades in the United States. With an exclusive technology and MRO support agreement between SAI, ACSF and the manufacturer, ACSF is able to address any blade issues our customers may have.

ACSF also supports customers currently utilizing the U.S. manufactured composite main rotor blades (those with Bell and Boeing cage coded data plates) which are having erosion and tracking issues due to improper repairs, leading edge modifications, or balance procedures.

"In addition to the current approval, ACSF and SAI are working towards expanded certification efforts for Dornier blade applicability on additional UH1 models" Jeff Small, President of Advanced Composite Structures Florida.

About Advanced Composite Structures Florida, LLC: Advanced Composite Structures Florida is an FAA approved part 145 repair station located at Orlando Sanford International Airport in Sanford Florida. With over 40 years of rotor blade experience ACSF provides complete MRO services for all main rotor blades, tail rotor blades, and flight control surfaces.

About Stone Aviation International, LLC: Stone Aviation International is an aircraft sales/brokerage and parts supply company located in Clearwater Florida. With 17 years experience in aircraft and parts sales, SAI has focused the past 3 years on making the Dornier composite rotor blade a reality for U.S. based UH1 operators.
Bell UH-1H Iroquois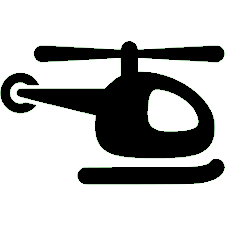 Helicopters Blades

Advanced Composite Structures