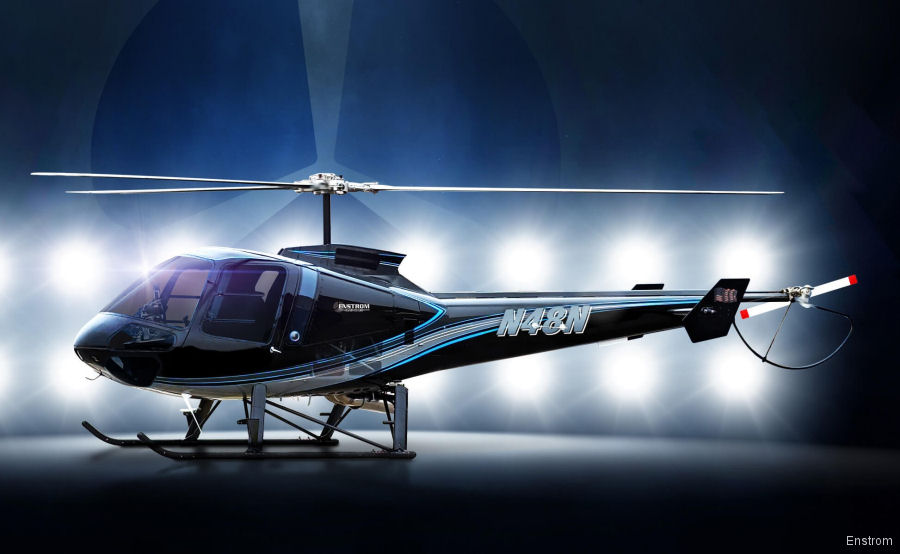 Enstrom, May 16, 2023 - Menominee, MI – Enstrom Helicopter Corporation is thrilled to present its new helicopter at this year's US Aircraft Expo in Chicago.

Featuring the world's leading aircraft manufacturers and dealers, this Chicago expo is the only event that shows organizers are hosting in the Midwest this year.

Dennis Martin, Enstrom's Vice President of Sales and Marketing, will be at the Chicago Executive Airport (KPWK) the weekend of May 20 to demonstrate the new features of the 2023 Turbine 480B.

This is the same helicopter that made headlines at this year's HAI HELI-EXPO in Atlanta, where Enstrom debuted its new, all-glass instrument panel. We at Enstrom are proud to showcase this impressive technological feat for an audience of aircraft enthusiasts a bit closer to home.

Unlike HAI, visitors won't see any booths at the airport. Instead, organizers will set up tents to shade expo guests as exhibitors shuffle the planes and helicopters around on the tarmac.

Dennis plans to stay busy throughout the weekend, meeting and shaking hands with helicopter pilots.

"My goal is to let the aviation community know that Enstrom is back and producing helicopters once more," he said. "We've seen so many amazing developments at our Menominee facility in the past year, and the world needs to know about it!"

We'd love for you to come join us at the expo! The static helicopter display is scheduled for Friday and Saturday, May 19-20, from 10 AM to 3PM at the Chicago Executive Airport. You'll want to register for the event soon at usaircraftexpo.com.

About Enstrom Helicopter Corporation : From Rudy Enstrom's early designs in 1943 to initial testing in a Michigan Quarry in 1957 to aircraft operating on six continents, Enstrom Helicopter Corporation has maintained a reputation for safety, value and performance. Based in Menominee, Michigan and proudly made in the United States, Enstrom has a rich history for design innovation. The goal is to provide helicopters to the customer's exact specification and deliver support and maintenance worldwide.
Location :

Chicago Executive / Palwaukee Municipal
Enstrom 480B-G