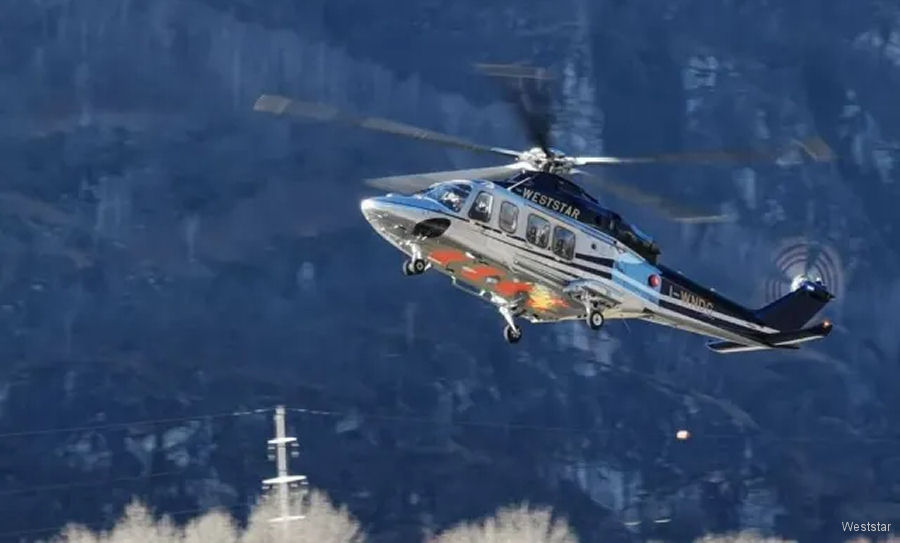 Weststar, March 14, 2023 - Weststar Aviation Services Sdn. Bhd. (WASSB), the largest offshore helicopter service provider in Southeast Asia is pleased to announce its new strategic partnership with Helicopter & Cooperation SAS (H&C) to expand the global reach of its European affiliate, Weststar NDD Srl (WNDD).

H&C is a joint venture between two prominent aviation companies, Paris-based Avico Group, and African-headquartered Westair Aviation.

Under the terms of the agreement, H&C will hold a controlling equity interest, while Weststar Aviation Services will continue as partner in Weststar NDD Srl's development with no changes to the management of WNDD and its EASA structure.

By leveraging on all parties' collective knowledge and expertise, the partnership aims to broaden the range of services and strengthen Weststar NDD Srl's market position in Europe and Africa. The focus will be on providing mission-critical services to WNDD's current and prospective clients in the oil & gas industry, search and rescue, and EMS sectors across these regions.

With a strong emphasis on complying with local content regulations and delivering best-in-class aviation services, this partnership is well-positioned to capitalize on the significant growth opportunities in the industry and create new synergies with fixed-wing aircraft operations to serve better customer needs.

Avico Group is based in France, with 26 years of experience in air transport services, including wet leases and charter flight brokerage, travel agency, ground handling, training, and asset management services, through various companies and commercial brands. Operating in 11 countries across Europe, America, and Africa, the Group has also established strong partnerships in the Middle East and Asia.

Westair Aviation has a long-standing history, having begun operations in 1967 as an aircraft maintenance facility. With a large and diverse fleet of aircraft, Westair Aviation is a leading fixed-wing and rotary-wing aviation service provider operating across the African continent. Westair offers scheduled passenger services under the FlyNamibia brand, as well as aircraft charter, air cargo, ACMI, and medical evacuation services, catering to the diverse needs of its customers.

"We are delighted to welcome H&C to WNDD. Their extensive experience in the aviation industry will be invaluable to the continued growth and success of WNDD. The partnership will also enable WNDD to strengthen its presence in the European and African offshore helicopter services market, which is expected to grow significantly in the coming years. We are optimistic that with Avico and Westair's established client base and access to exceptional growth prospects in these regions, we can capture a significant share of this growing market." said Tan Sri Dr. Syed Azman Syed Ibrahim, the founder, and chairman of WASSB.

"We are thrilled to be partnering with Weststar Aviation Services to expand WNDD's presence in Europe and Africa. At H&C SAS, we pride ourselves on delivering unparalleled services and exceeding our clients' expectations. We believe that our partnership will be a win-win for both parties, as we work together to unlock new opportunities and drive growth in the aviation sector. We are excited to embark on this journey, and we look forward to many years of successful collaboration with Weststar Aviation Services." Said Gustav Holz, managing director of Westair Aviation.

Weststar Europe BV (NL)