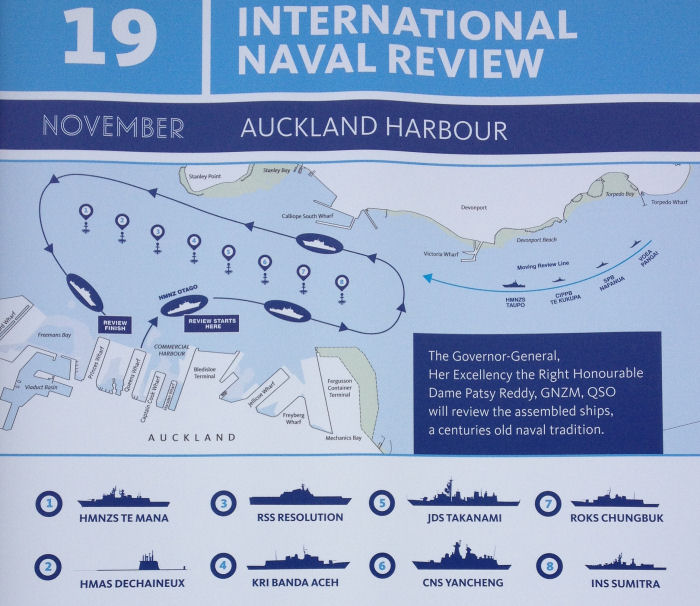 King George VI granted the title
Royal New Zealand Navy
to the regular elements of the fleet in 1941.
The RNZN had been planning its 75th Anniversary celebrations for c 3 years, to culminate in an International Fleet Review in Auckland Harbour on 19 Nov 2016. As the fleet was assembling for pre-review exercises, many of those with highly capable helicopter fights were diverted by their governments to assist the NZ Defence Force and NZ Civil Authorities in the
aftermath of an M7.8 earthquake
on the South Island and were unable to participate.
Those which were not diverted are shown here.
Ships were open to visitors alongside in Auckland on 20 Nov before they dispersed on 22 Nov. Those ships involved in Earthquake Relief were recalled on 19 Nov and visited
Wellington
, then Auckland briefly on 23 Nov, prior to resuming their planned deployments.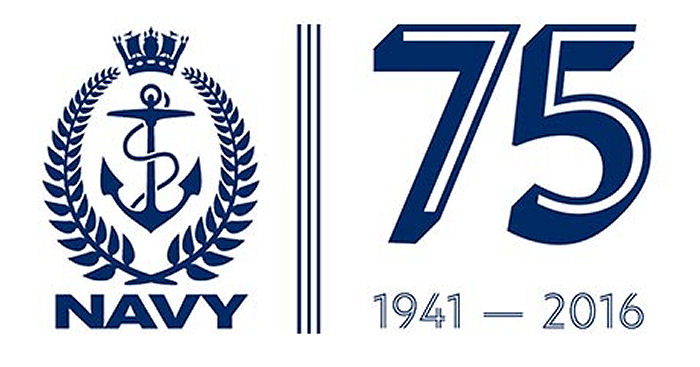 Royal New Zealand Navy 75th Celebrations, 18-Oct-16 : At least 15 countries will participate in the International Naval Review next month in Auckland to celebrate the 75th anniversary of the Royal New Zealand Navy (RNZN)
Mitsubishi
SH-60K Seahawk

8432 pictured (pic2) in Auckland Harbour as 21-8432/32 aboard JDS Takanami (DD 110) during Fleet Review
Mitsubishi
SH-60K Seahawk

8432 pictured (pic2) in Auckland Harbour as 21-8432/32 aboard JDS Takanami (DD 110) during Fleet Review


Harbin
Z-9

9806 pictured (pic2) in Auckland Harbour aboard PLANS Yancheng during Fleet Review.
Harbin
Z-9

9806 pictured (pic2) in Auckland Harbour aboard PLANS Yancheng during Fleet Review.


HAL
Chetak

IN492 pictured aboard INS Sumitra (P59) giving salute to Governor General of New Zealand (aboard HMNZS Otago) during Fleet Review
HAL
Chetak

IN492 pictured aboard INS Sumitra (P59) giving salute to Governor General of New Zealand (aboard HMNZS Otago) during Fleet Review