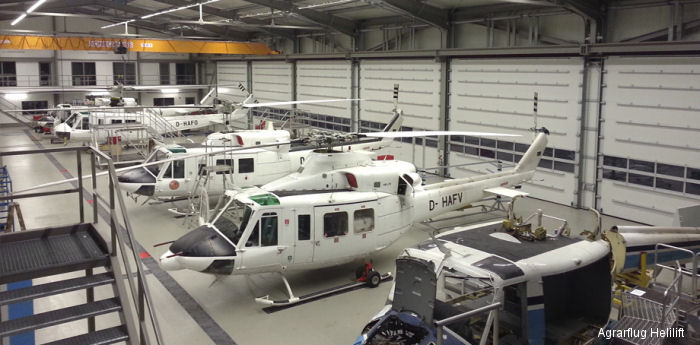 Established 1976, Agrarflug Helilift GmbH & Co KG is a family-owned helicopter company located on a privately operated airfield in Ahlen, North-Rhein-Westphalia, Germany.
The company offers helicopter services such as charter flights, electrical and gas lines inspection, firefighting and advanced training for pilots and mechanics.
Agrarflug Helilift is also specialised in purchase, sales, leasing, maintenance, repair, overhauls and conversions of helicopters. Since 2015 is Bell Helicopter Textron as a Customer Service Facility (CSF).