The world market leader in sea and air mail uses helicopters operated by third companies to deliver urgent documents.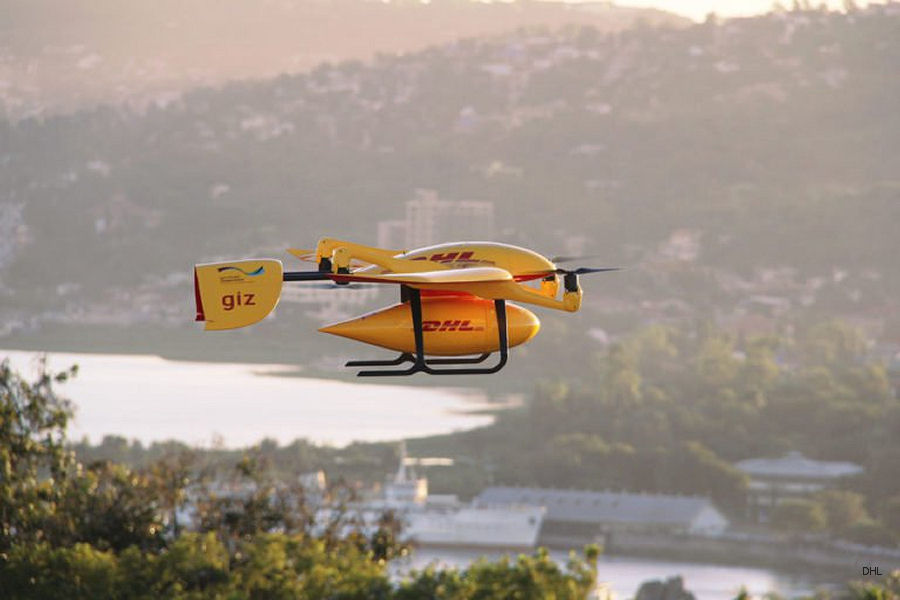 DHL Drone Delivered Medicines in Africa, 09-Oct-18 :

#DHL During a 6-month trial, the autonomous DHL Parcelcopter 4.0 drone completed a 60 km flight from mainland to an island in Lake Victoria, Tanzania in East Africa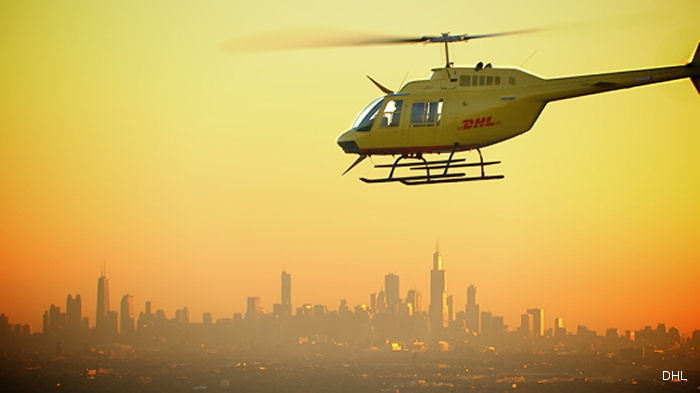 DHL Helicopter Service launches in Chicago, 29-Apr-15 : DHL helicopter service launched in Downtown Chicago serves banking and legal firms requiring urgent deliveries. Additional service in London, UK enables new overnight delivery from Eastern U.S.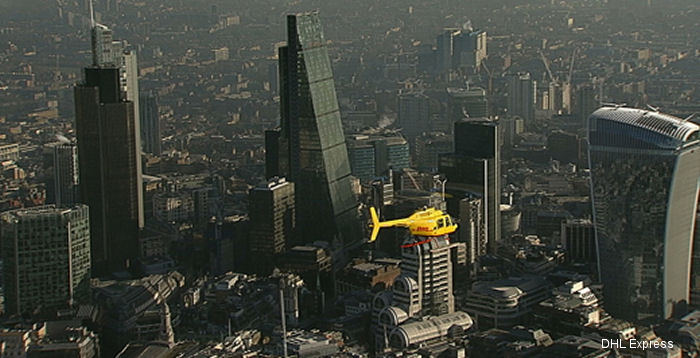 DHL / Heli-Charter London Express Helicopter Service, 21-Jan-15 : A Bell 206 Jet Ranger, operated for DHL Express by Heli-Charter Ltd, from January 21 is London s first ever scheduled helicopter delivery service transporting over 300 kg of letters and packages
Model
C/N
Built
ID
AS355F2 Ecureuil 2
5411
1989
N226NR : DHL 2014 Los Angeles area, op by Helinet of Van Nuys, CA

206B-2 Jet Ranger
1490
1974
N59604 : East End Helicopter at Bay Shore, NY from Feb08
: DHL New York area, noted Dec10




2 Construction Numbers in this organisation found