News about Marine Luchtvaartdienst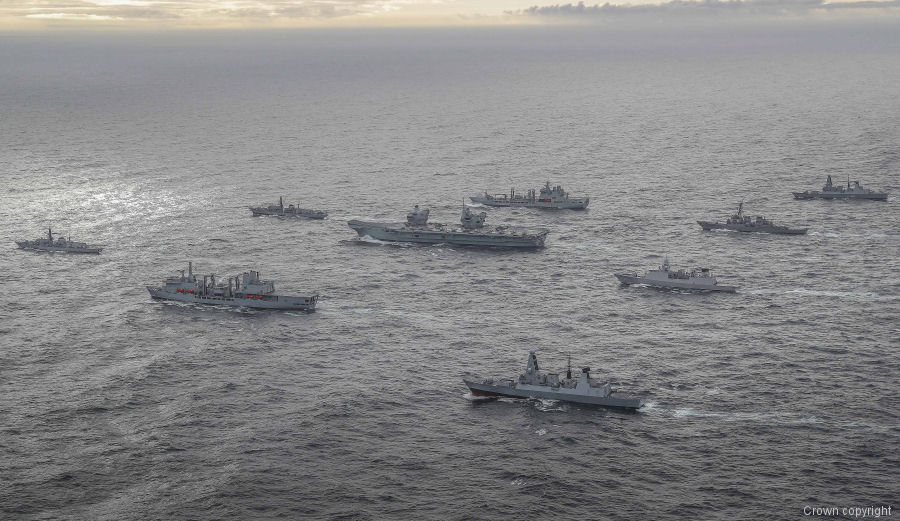 UK Carrier Strike Group to Visit 40 Countries, 28-Apr-21 : #AsiaPacific UK's Carrier Strike Group led by HMS Queen Elizabeth and including USS The Sullivans (DDG-68) and Dutch HNLMS Evertsen (F805) will cover 26,000 nautical miles in their maiden deployment to the Asia-Pacific region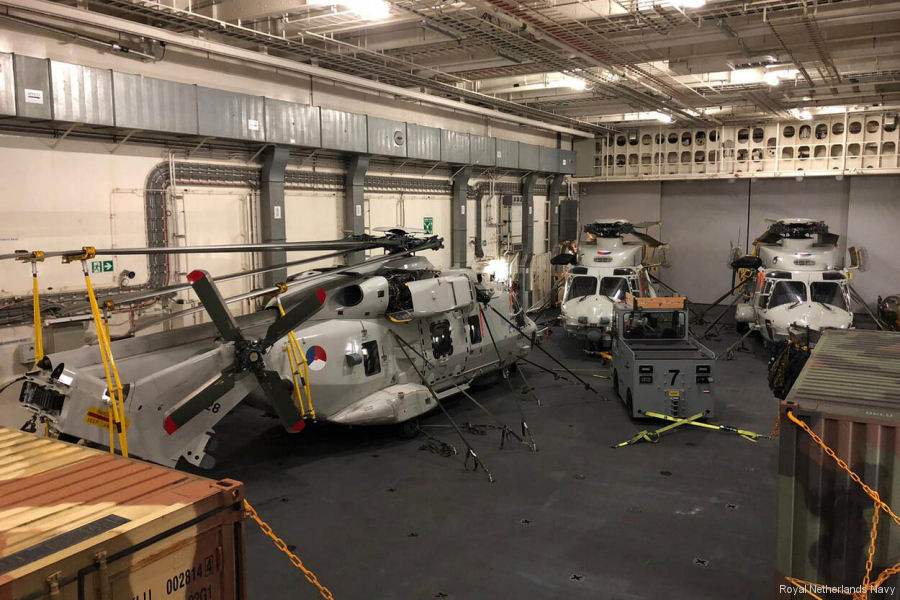 Dutch Trio First Time On Board, 26-Nov-20 : #FOST Three Netherlands's NH90 helicopters from 860 Squadron embarked simultaneously for the first time on board the amphibious transport HNLMS Johan de Witt. The event occurs for this year FOST training in the UK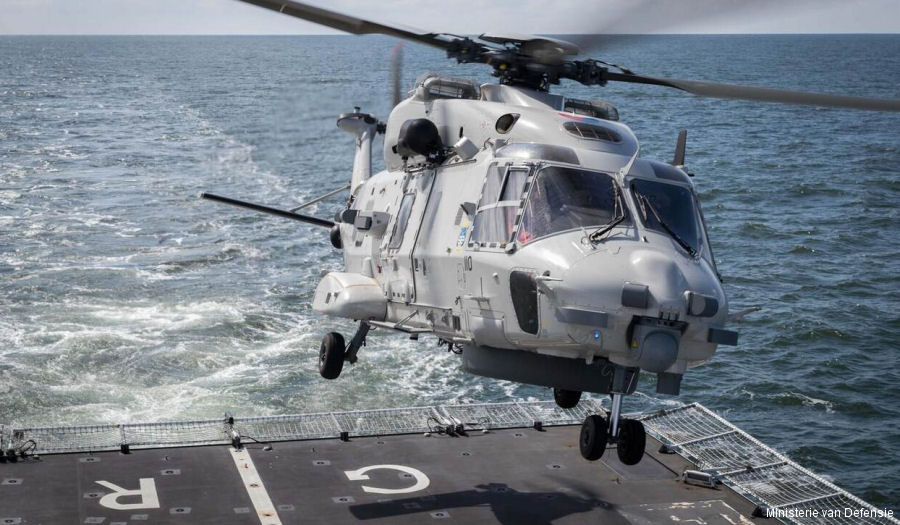 Dutch NH90 Crashed in the Caribbean, 20-Jul-20 : #accident A Royal Netherlands Navy NH90 NFH helicopter attached to the Zr Ms Groningen (P843) patrol vessel in the Carribean crashed off the coast of Aruba killing 2 of the 4 onboard. It is the first accident of a Dutch NH90 which have 20 in service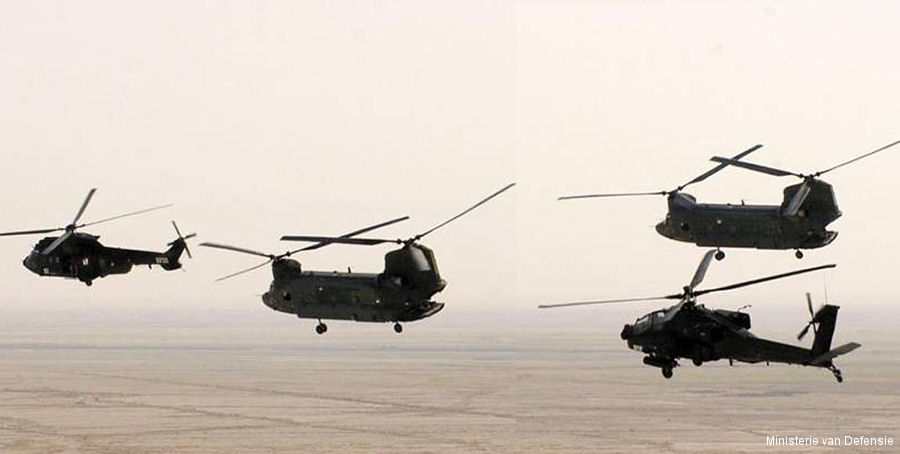 GKN-Fokker Extends RNLAF Parts Contracts, 06-May-20 : #SpareParts GKN-Fokker awarded 2-year extension contract to supply spare parts for the Royal Netherlands Air Force and Marine NH90, Apache, Chinook and Cougar helicopter fleets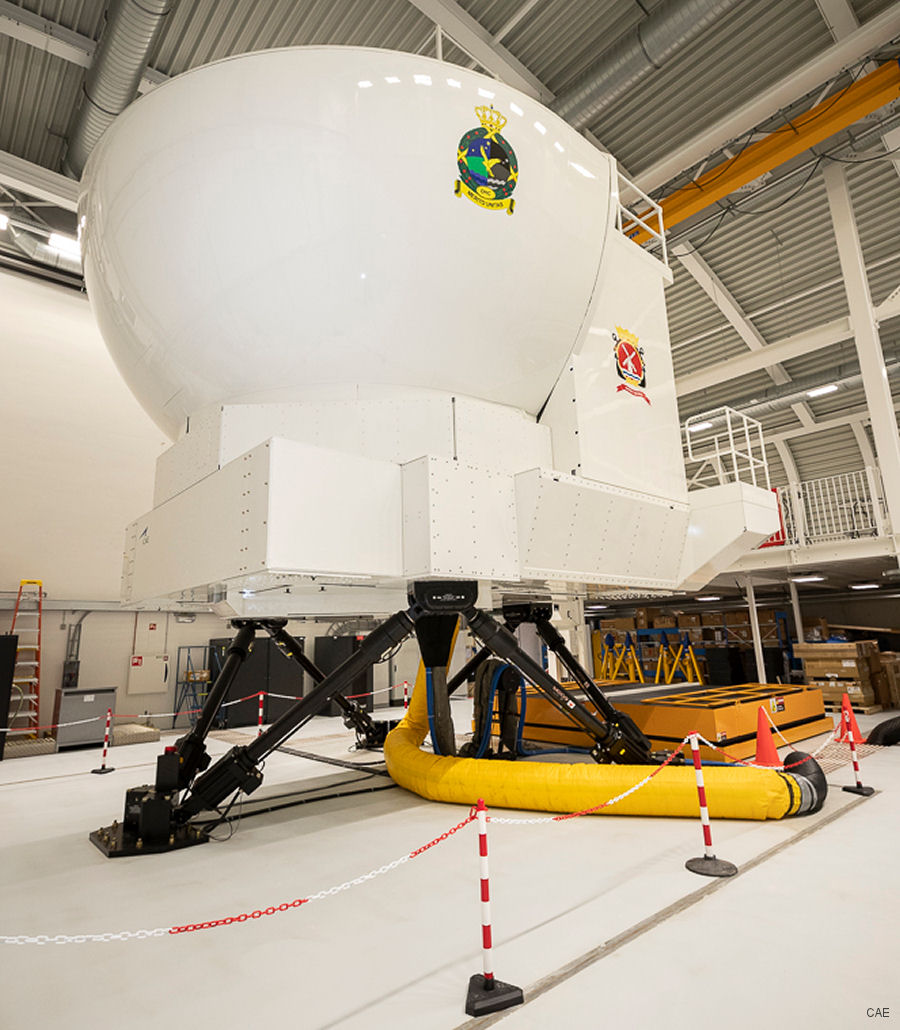 New NH90 Training Center in Den Helder, 30-Oct-19 : #NH90 Rotorsim, a joint venture between Leonardo and CAE, completed relocation of the NH90 Full Mission Flight Trainer (FMFT) from the Rotorsim training centre in Sesto Calende, Italy to a new training facility at Maritime Air Base de Kooy in Den Helder, Netherlands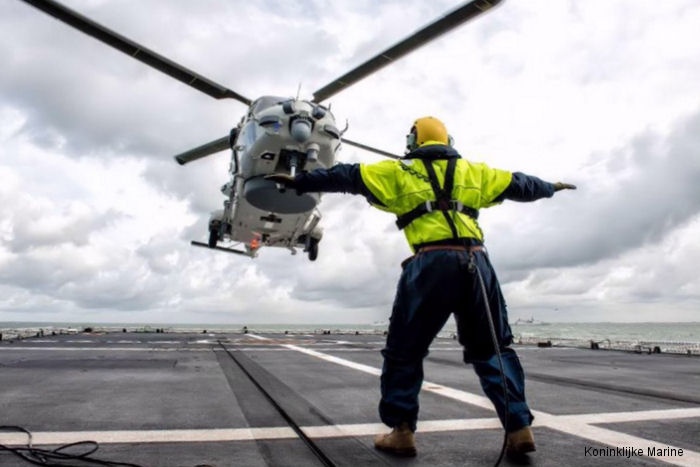 Dutch NH90 Maintenance Agreement, 14-Mar-16 : Firms Airborne (NL) and NHI (Fokker) signs agreement for the Maintenance, Repair and Overhaul (MRO) activities for the Dutch NH90 helicopters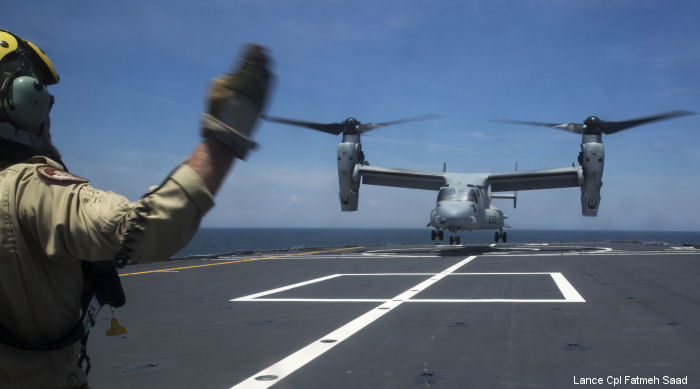 Marines MV-22 Osprey First Landing on Dutch Ship, 15-Jun-15 : A VMM-261 Osprey made the first landing on a Royal Netherlands Navy ship. Support ship HNLMS Karel Doorman (A833) conduct interoperability tests near MCAS New River, NC on June 12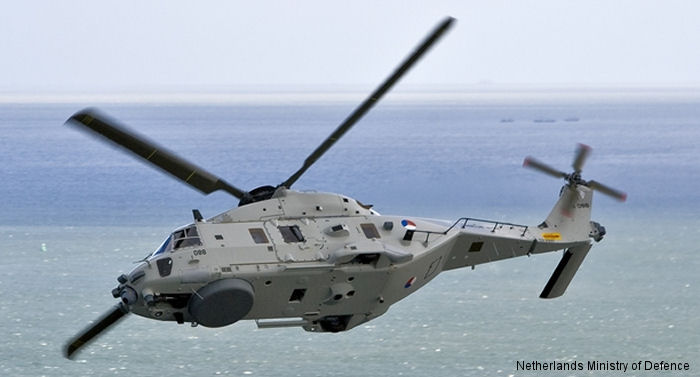 Terma Survivability Pod for Dutch NH90, 27-Jan-15 : Terma from Denmark has been contracted by the Royal Netherlands Air Force (RNLAF) to integrate the Terma Modular Aircraft Survivability (MASE) Pod onto the Dutch NH90 helicopters.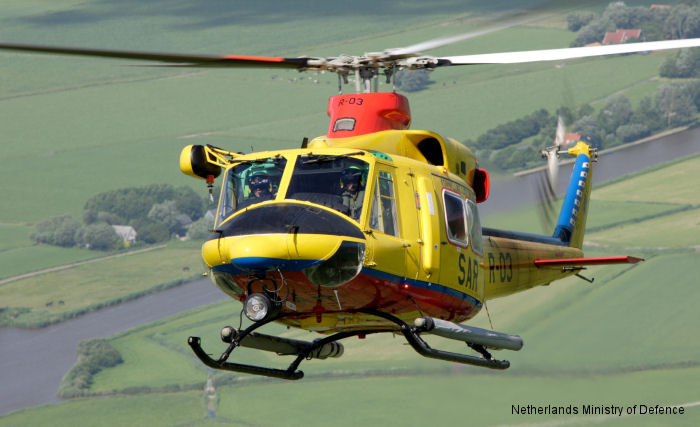 Netherlands Retired AB412 SAR Helicopters, 08-Jan-15 : As of 1 January 2015, the AB412 search-and-rescue helicopters are out of service and 303 Squadron, stationed at Leeuwarden airbase will be disbanded. Private company NHV will take over SAR missions.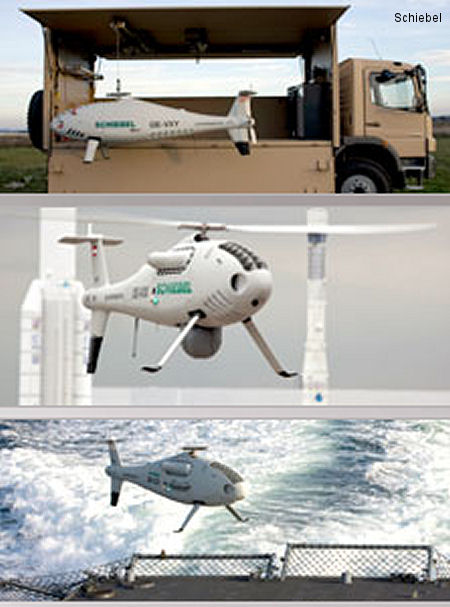 Camcopter S-100 maritime demo in Netherlands, 30-Apr-14 : The Camcopter S-100 Unmanned Air System (UAS) successfully demonstrated its capability across several different maritime scenarios to Dutch Authorities in Den Helder, The Netherlands, on 29 April 2014.