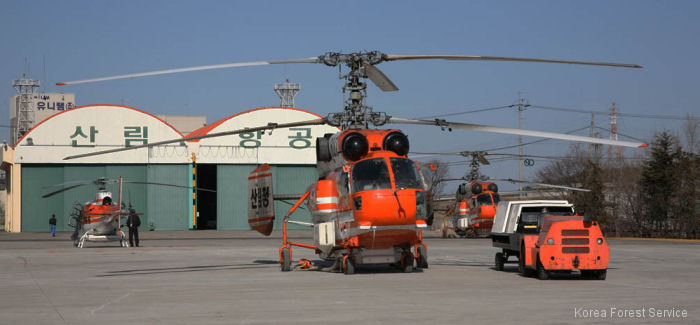 The Korea Forest Service is charged with maintaining South Koreas forest lands. The Forest Service began in 1948 as the Office of Forestry under the Ministry of Agriculture. It was raised to its current status in 1967. It is overseen by the Ministry of Agriculture and Forestry. The current chief is Ha young-Je. The agency is headquartered at the Daejeon Government Complex.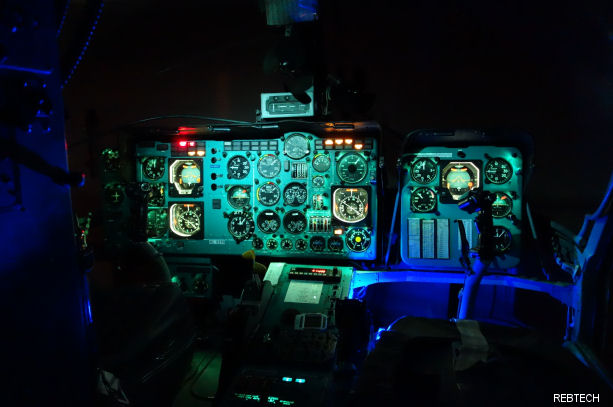 First Civil Kamov Ka-32 NVG Modification, 04-Feb-16 : Texas-based REBTECH announced approval by the Korean Office of Civil Aviation (KOCA) for a night vision (NVG) modification to Russian made KA-32 helicopter to perform night fire suppression operations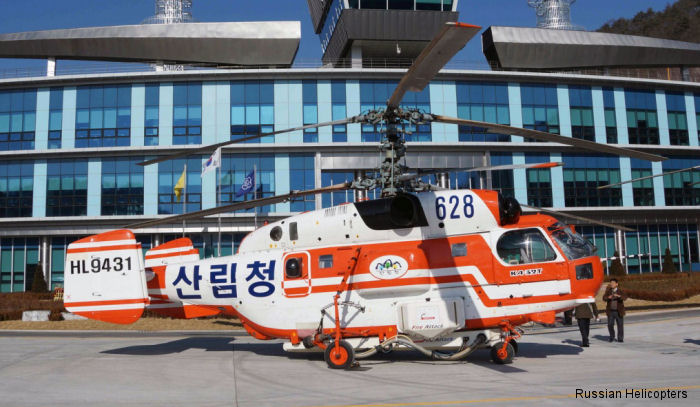 HSC to Repair 4 South Korea Forest Aviation Ka-32, 22-Oct-15 : Helicopter Service Company (HSC) to repair 4 South Korea's Department of Forest Aviation Ka-32T. This is HSC s first direct contract as in the past they were a LG international contractor.