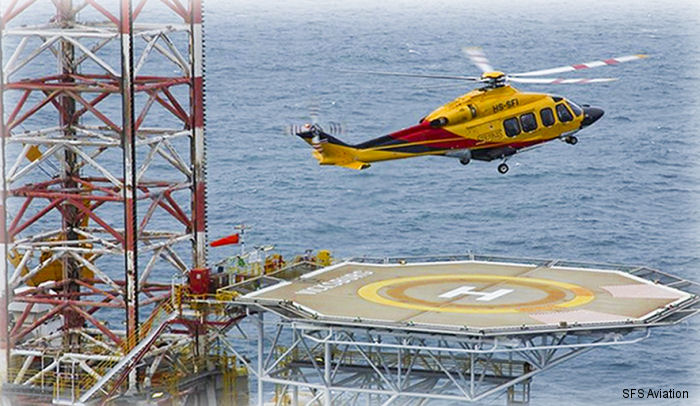 Si Chang Flying Services founded in 1990 initially providing transport services from Bangkok to Si-Chang Island Deep Sea Oil Terminal. Currently they have two operating bases in Thailand: Donmuang airport at Bangkok and at Songkhla in Southern Thailand.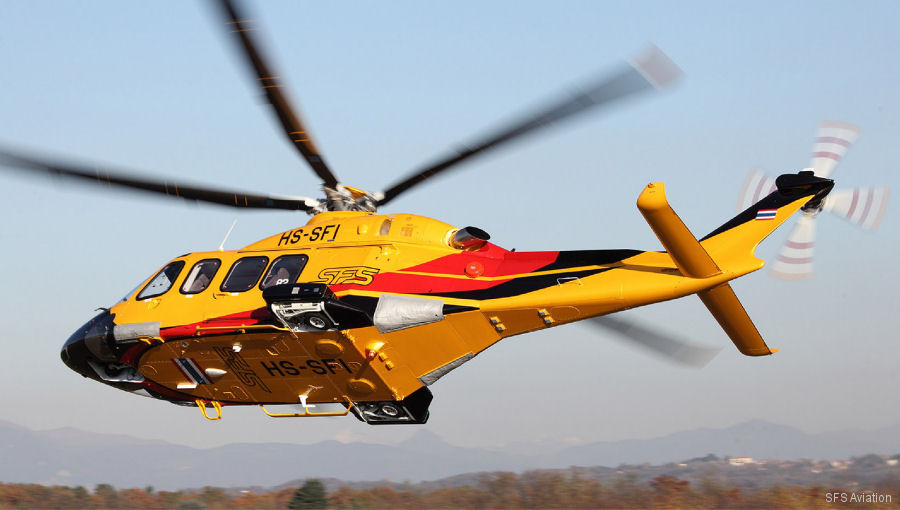 On-Demand Helicopter Launching in Thailand, 28-Jun-20 : Ascent Flights, a booking charter flights website, partnered with helicopter operators Advance Aviation and SFS Aviation to launch an on-demand helicopter service for Bangkok, Chonburi, Rayong, Hua Hin and Pattaya in Thailand
LCI delivers AW139 to SFS Aviation, 06-Nov-13 : Lease Corporation International (LCI), the aviation division of the Libra Group, has delivered a new AugustaWestland AW139 helicopter to SFS Aviation in Asia.