AgustaWestland Do Brasil, with its headquarters in Sao Paulo, is the regional support centre providing customer support services to the AgustaWestland fleet in Brazil and other South American countries.
Rebranded
Finmeccanica
in 2016 and
again
in 2017 as
Leonardo
.
They have been present in the Space sector in Brasil since 1997 through its subsidiary Telespazio Brasil.
They have a new Service and Logistics Centre in Itapevi.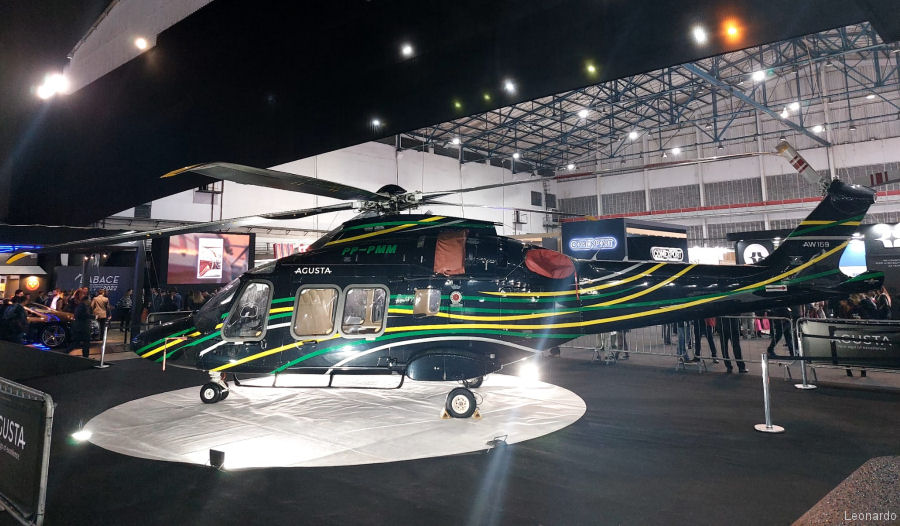 Leonardo Sales at LABACE 2022, 11-Aug-22 : #LABACE2022 Leonardo's VIP-corporate helicopter get new orders at LABACE 2022 in Sao Paulo, Brazil. Two AW169 and one AW109 Trekker will be delivered in 2023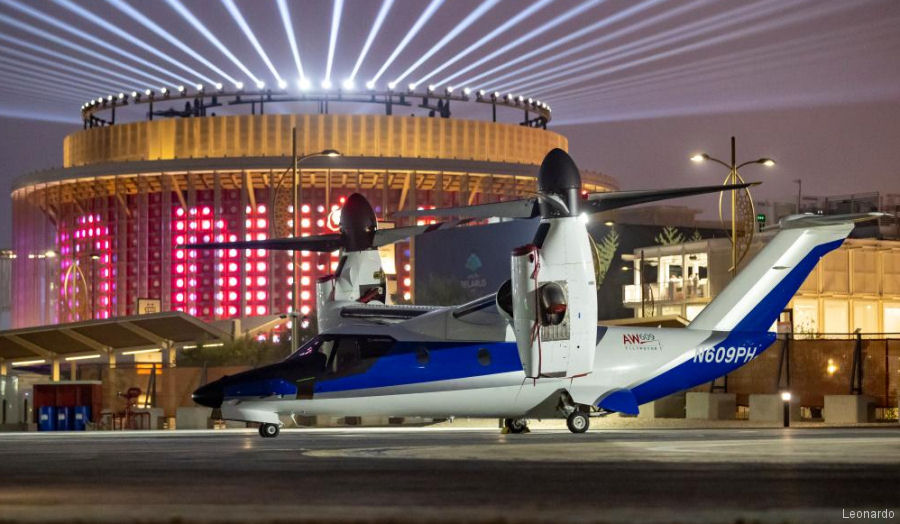 Agusta VIP Brand at LABACE 2022, 08-Aug-22 : #LABACE Leonardo featuring the Agusta VIP brand models at Annual Latin America Business Aviation Conference & Exhibition LABACE 2022 in São Paolo, Brazil, August 9-11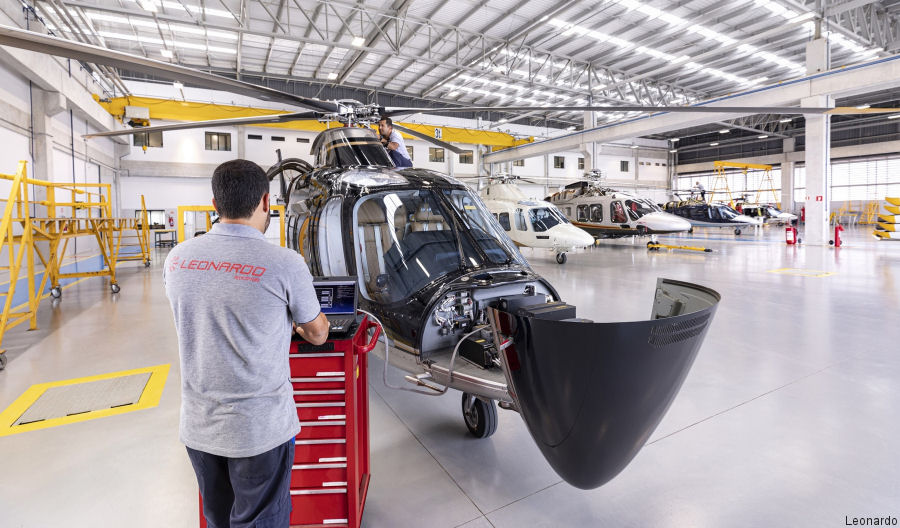 New Leonardo Service Centre in Brazil, 26-Nov-21 : #Latam Leonardo opens new Helicopter Service and Logistics Centre in São Paulo, Brazil. Over 500 AgustaWestland models fly in Latin America today, 190 of which are in Brazil for a wide range of missions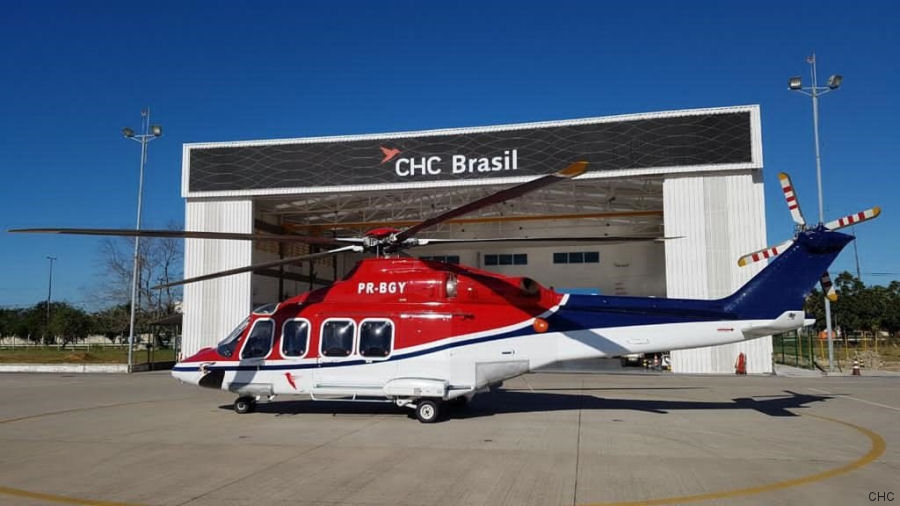 CHC Brazil to Launch First H-TAWS AW139, 18-Mar-21 : CHC to launch the first global implementation of Leonardo's Enhanced Helicopter Terrain Awareness and Warning System (H-TAWS) on the AW139 for Shell in Campos, Brazil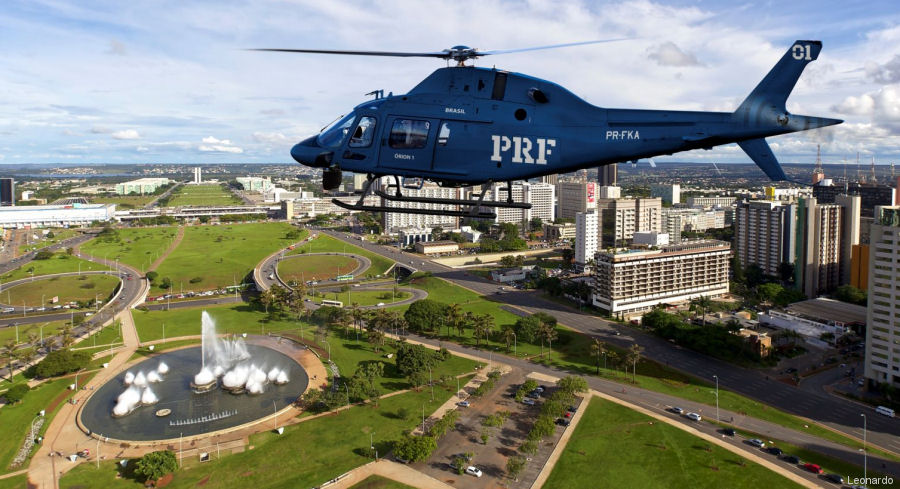 Brazilian Highway Police Orders AW119Kx, 01-Dec-20 : #PRF Brazilian Federal Highway Police ( Polícia Rodoviária Federal, PRF ) ordered 6 Leonardo AW119Kx. Helicopters will be delivered first-half 2021. Over 350 AW119 have been ordered by over 130 customers in 40 countries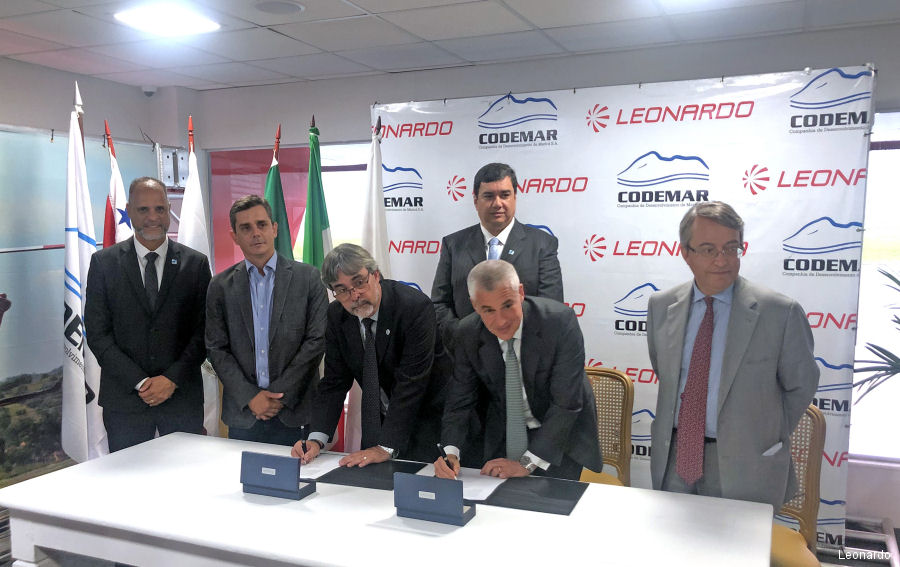 Leonardo Urban Security Joint Venture in Brazil, 14-Feb-20 : Leonardo and Brazilian Codemar announced a joint venture named Leonardo&Codemar SA for urban security and new infrastructure and helicopter-based services hub at Maricá airport, Rio de Janeiro
20-Aug-19 - Record Offshore Flight by AW189 in Brazil LABACE 2019
13-Aug-19 - AgustaWestland VIP Helicopters at Brazil' LABACE 2019 LABACE 2019
03-Apr-19 - Leonardo Sign MoU for Urban Security in Brazil #UrbanSecurity
15-Aug-18 - Icon Aviation is Trekker Official Distributor in Brazil #distributor
11-Aug-17 - Leonardo New Orders Ahead of LABACE 2017
04-Apr-17 - Leonardo at LAAD 2017
07-Mar-17 - VIP AW139 and AW169 in the Americas Heli-Expo 2017
18-Nov-16 - Brazil's ANAC Certification for AW169
10-Oct-16 - Five VIP AW169 Orders From Brazil
01-Sep-16 - Leonardo at LABACE 2016 LABACE 2016
12-Apr-16 - Finmeccanica at LAAD 2016
24-Mar-16 - Finmeccanica at FIDAE 2016 FIDAE 2016
22-Dec-15 - AgustaWestland now Finmeccanica Helicopters
20-Oct-15 - Líder Aviação Purchase AW139 Full-Flight Simulator
06-Oct-15 - AgustaWestland New Plant In Brazil
11-Aug-15 - AgustaWestland GrandNew at LABACE 2015 LABACE 2015
16-Apr-15 - Second AW119Kx Delivered to Rio Grande do Sul LAAD 2015
16-Apr-15 - Carabineros De Chile AW139 Entered Service LAAD 2015
11-Nov-14 - 20th Brazilian AW169, 17 percent worldwide
13-Aug-14 - AgustaWestland at LABACE 2014 LABACE 2014
20-Mar-14 - AgustaWestland at FIDAE 2014 FIDAE 2014
14-Aug-13 - AgustaWestland To Expand Its Facilities In Brazil
12-Aug-13 - AgustaWestland do Brazil at LABACE 2013
21-Jan-13 - Embraer and AgustaWestland sign MoU