AW169 for Chinese new Icebreaker, 09-Oct-17 : The Polar Research Institute of China (PRIC) ordered an AW169 for their new Icebreaker Ship-borne Helicopter program. To be delivered in 2019 to operate close to the South and North Poles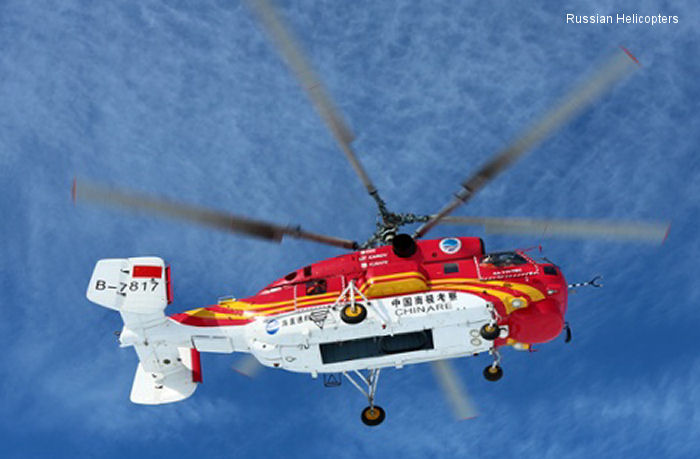 Ka-32A11BC rescues ship trapped in Antarctic, 04-Jan-14 : Moscow - A Ka-32A11BC helicopter built by Russian Helicopters, a subsidiary of Oboronprom, part of Rostec State Corporation, played a key role in evacuating passengers from the Akademik Shokalskiy research vessel.
Model
C/N
Built
ID
Ka-32A11BC
09836
B-7817 : China State Oceanic Administration, ex B-865L; 02jan13 evacuate ...






1 Construction Numbers in this organisation found