Established 2001 tours Martinique and
Guadeloupe
, French West Indies. Based in the Aimé Césaire International Airport (
Lamentin
), Heliblue performs their flight from the Domaine Château Gaillard Heliport.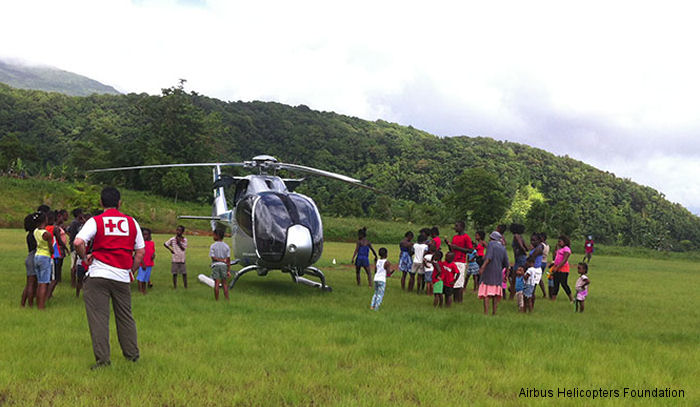 Airbus Helicopters Foundation Aid in Dominica, 17-Sep-15 : The Airbus Helicopters Foundation has provided support chartering a H120 helicopter for the ongoing humanitarian relief operations in Dominica, in the Caribbean, in the wake of tropical storm Erika.
Model
C/N
Built
ID
R44 Clipper
0943
2000
F-HAMB : Heliblue Apr01, ex F-OJCL

EC120B
1116
2000
F-OPYB : Helibue from Jul12
: Sep15 in Dominica with the Airbus Helicopter Foundation after sto ...




2 Construction Numbers in this organisation found