Bristol Sycamore in Malaya - RAF 194 Squadron

Myself, Sargeant Michael Douglas Royal Army Medical Corps, in 1956 I was stationed at B.M.H. Kinrara, Kuala Lumpur, where I worked as a pharmacist. I became friendly with Flight Sergeant Karl Stubbs who piloted a Bristol Sycamore helicopter. Just before my return to the UK in September 1956, he took me on a flight visiting jungle forts in north Malaya which were used as bases for anti-terrorist operations and to protect the aborigines.

The helicopters were used for evacuating casualties during the emergency. 194 Squadron was subsequently combined with 155 Squadron which was flying Whirlwind helicopters.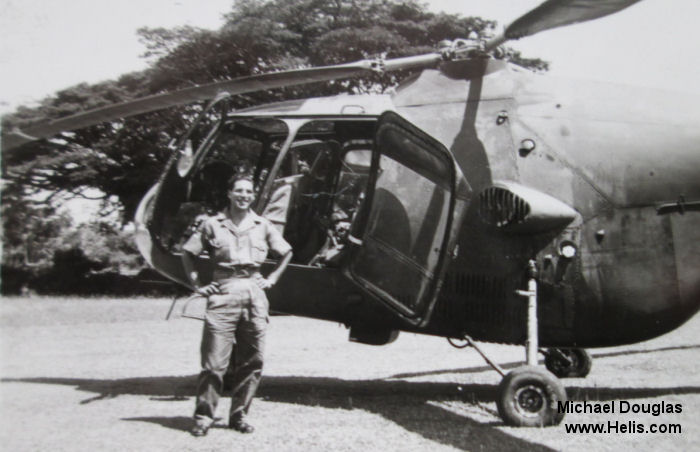 A Sycamore helicopter of the 194 Squadron at the Military Hospital in Taiping, Malaya in early 1955.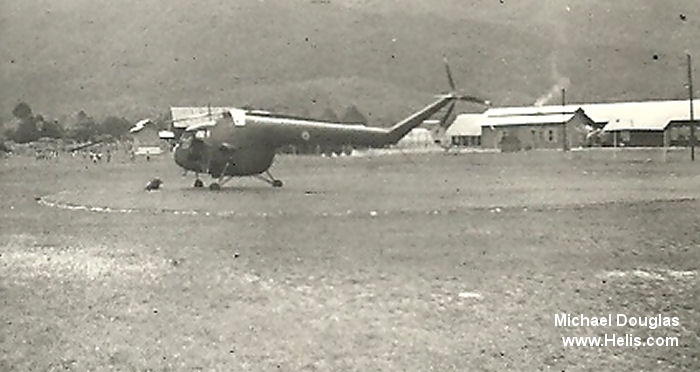 Flight Sergeant Stubbs, stationed at RAF Kuala Lampur, was the pilot. We did a day long visit to 4 jungle forts in North Malaya.