Established 1989,
Associated Aircraft Group
(AAG) is the Northeast's largest premier executive Sikorsky S-76 helicopter operator providing VIP service in New Jersey and New York. AAG is a wholly owned subsidiary of
Sikorsky
(Lockheed Martin) since 1999.
In February 2021 OneSky Flight, a Directional Aviation Group unit, confirmed the acquisition of AAG from Lockheed Martin.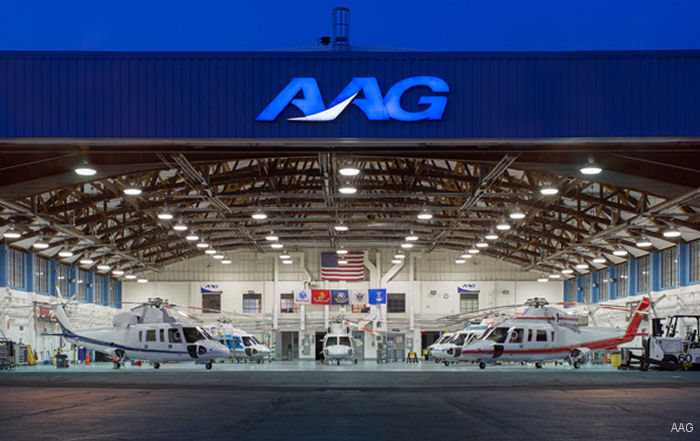 AAG Renews WYVERN Safety Certification, 22-Nov-19 : #WYVERN New York VIP Charter operator Associated Aircraft Group (AAG, owned by Sikorsky) which operates exclusively S-76 helicopters, renewed for the 22nd year in a row the WYVERN Wingman certification for aviation safety risk management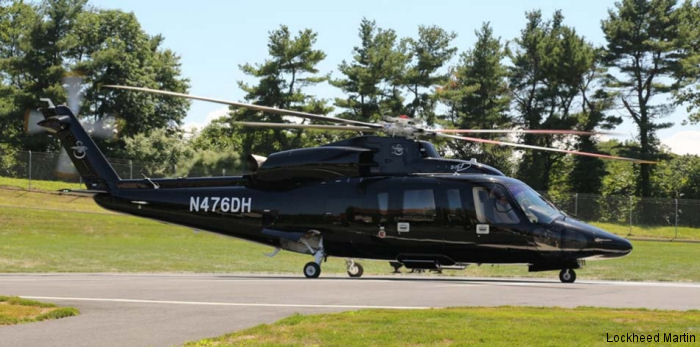 AAG Adds 3 More Sikorsky S-76, 01-Nov-16 : #NBAA16 Associated Aircraft Group (AAG), U.S. Northeast's largest VIP Sikorsky S-76 operator, announced during NBAA 2016 in Orlando the addition of three more helicopters totalling 11 aircraft
AAG Helicopters List of helicopters

Help Us
C/N
Version
Built
In this Org
In other Org
760585
s-76c
2005
N7601S : Sikorsky Fractional Sales Inc at Wappingers Falls, NY Nov17; Associated Ai+

N7109J : S-76C+; Sikorsky Mar06, to N7601S

760676
s-76c
2007
N7660S : Associated Aircraft Group, pictured

- N794P : S-76C-2; to N7660S
N7660S : Sikorsky Dec07-Nov10