Established 1996, Arrow Aviation provides helicopters and components solutions including avionics, structural repairs, inspection and maintenance, engines, components, hydraulics, aircraft painting, and engineering services, as well as certificates. Based at a 80,000 square foot state of the art facility in Broussard, LA. Related to
GM Leasing
.
HELIFAB holds Supplemental Type Certificates (STC) and Parts Manufacturer Approval (PMA) for various installations.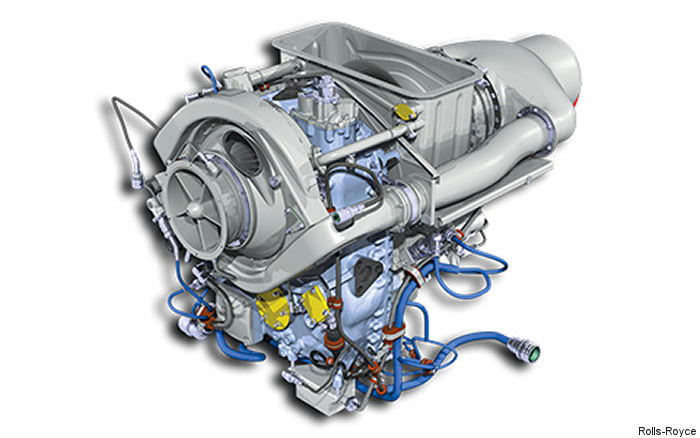 Arrow Aviation Repair Center for M250 and RR300, 29-Jan-20 : #RollsRoyce Rolls-Royce named Arrow Aviation of Broussard, Louisiana as an FIRST network Authorized Maintenance Repair & Overhaul Center (AMROC) to provide certified MRO services for M250 and RR300 engines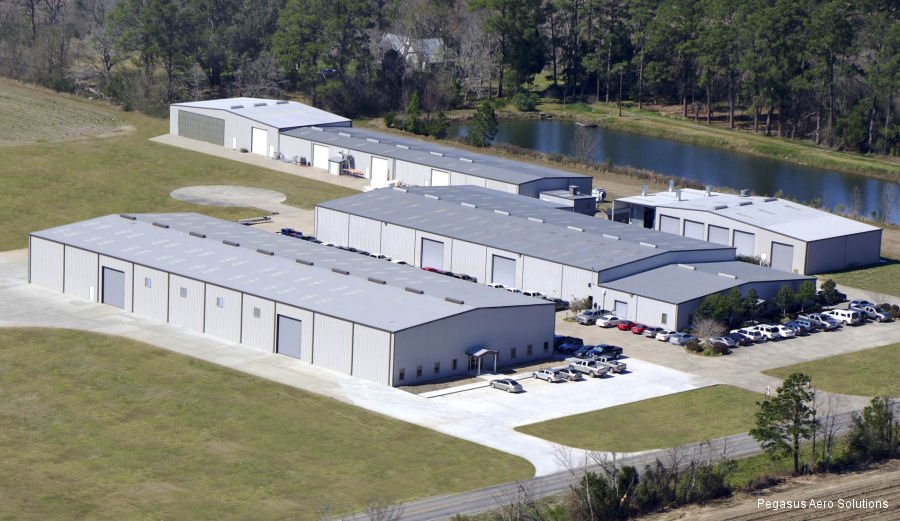 Arrow Aviation Gets China Part 145 Certification, 26-Jul-19 : #maintenance Arrow Aviation in Louisiana received certification approval as Part 145 Maintenance Organization by the Civil Aviation Administration of China (CAAC) which adds to the already granted American FAA, South Korean MOLIT, European EASA, and Brazilian ANAC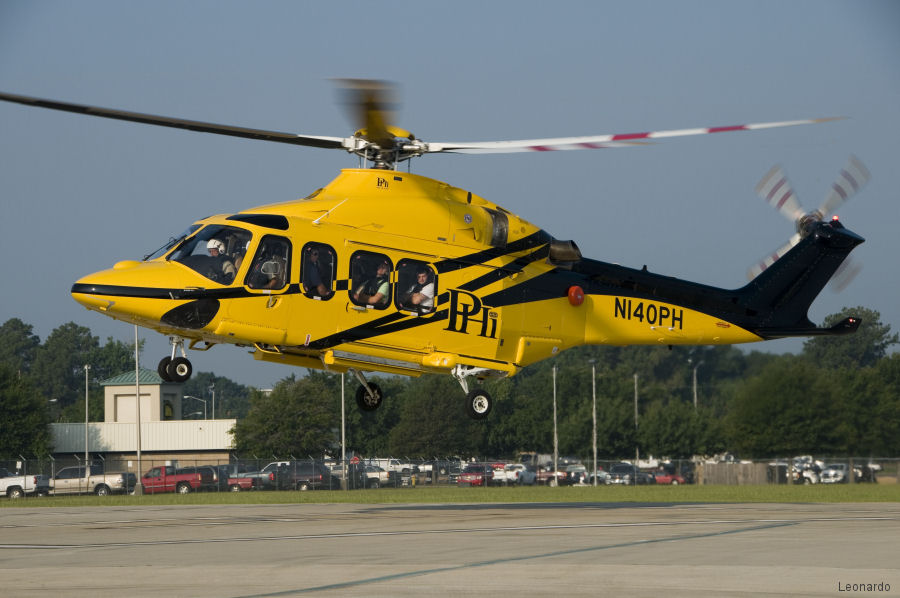 New Leonardo' Technical Support Center in Louisiana, 04-Feb-19 : #blades Leonardo inaugurated 21,000 square foot facility in Broussard, Louisiana to provide blade repair, spare parts and technical support in the Gulf of Mexico joining the ones in Philadelphia, Las Vegas and São Paulo, Brazil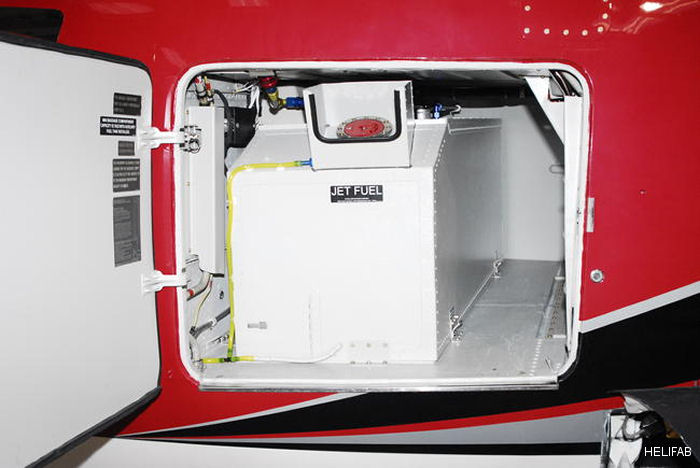 EASA Approves HELIFAB S-76 Auxiliary Fuel Tank, 24-Feb-16 : HELIFAB received European Aviation Safety Agency (EASA) approval for their 62 gallons S-76 Auxiliary Fuel Tank which was already FAA and ANAC approved. Installs in the baggage compartment.
Years
Models
Airbus Helicopters H130 / EC130T2
Bell 206B-2 Jet Ranger
Bell 206B-3 Jet Ranger
Bell 206L-1 Long Ranger
Bell 206L-3 Long Ranger
Bell 407
Eurocopter AS350B3 Ecureuil
MBB Bo105C
Sikorsky S-76A


Arrow Aviation List of helicopters

Help Us
C/N
Version
Built
In this Org
In other Org
53182
407
1997
N1371 : Arrow Aviation at Broussard, LA Nov14-Feb15

- PT-YGN : ZPG Participacoes Ltda, Sao Paulo Jan02-2005, test serial N5984D; to N415A+
N415AL : Bristow Us Apr05-Feb10
N1371 : GM Leasing Co at Broussard, LA from Mar15
N1371 : Westwind Helicopters; w/o 27feb17 at Terrebonne Parish, Bayou Barre, LA. 1+

760115
s-76a
1980
N1471 : Arrow Aviation at Broussard, LA from May14

734 : RJAF 1980-1993
G-BVKR : Bristow Mar94-Jul07
VH-TZN : Bristow Australia 2007-2014

760236
s-76a
1983
N151A : Arrow Aviation at Broussard, LA Aug14-Mar16

- V8-MHB : Brunei, to N9000A
- N9000A : to N202SK
- N202SK : to N202SR
- N202SR : to N522AL
N522AL : Air Logistics Jan01-Feb10
N522AL : Bristow US Feb10-Aug14
N765MH : GM Leasing at Broussard, LA Apr16-Mar19

51130
206l-3
1985
N205FC : Arrow Aviation Company Llc at Broussard, LA Oct14-Dec15

N205FC : reg Mar85; Phi Inc at Lafayette, LA by Jul02
N205FC : GM Leasing Co Llc at Broussard, LA from Dec15

4421
206b-3
1996
N206R : Arrow Aviation at Lebanon, TN Feb08-May12

- PT-YSJ : Brazil Oct97-Sep01, test serial N6283D
- N206R : Pumpco Inc at Giddings, TX
: Translift Inc at Holly, MI Jun12-Jan16
: Helidon Inc at Staten Island, NY from 05feb16; w/o during practising land+

53781
407
2007
N2191 : Arrow Aviation Co at Broussard, LA Feb/Apr 2018

N911VB : Virginia Beach Police Department (VBPD) Dec07-Oct17, test serial C-FOPC
- : Oct/Dec 2017 for sale Bell 407 2007; Auction Ended 01dec/17; Starting Bi+
N2191 : GM Leasing Co Llc at Broussard, LA from Apr18

1453
206b-2
1974
N297CA : Arrow Aviation Co Llc at Broussard, LA Feb/Aug 2007

- N6BL : to N11TV
- N11TV : to N117V
- N117V : to N43RC
- N43RC : to N297CA
N297CA : ERA Helicopters, canc Feb07
N297CA : Gm Leasing Co Llc at Broussard, LA Aug07-May14
N297CA : Gulf Helicopters Llc at Santa Fe, TX from May14

45411
206l-1
1980
N306PH : Arrow Aviation Co Llc at Broussard, LA Oct14-Dec16

- YV-908C : Venezuela, ex N1081T; to N11027
- XA-RRH : Mexico, rtn to N11027
N306PH : PHI Air Medical Apr02-Oct14; N606PH ntu
N306PH : GM Leasing Co Llc at Broussard, LA from Dec16

53211
407
1997
N3191 : Arrow Aviation Co Llc at Broussard, LA Aug16-Apr17

N974AA : Bell Nov97
N527AL : Bristow US Llc Apr98-2016
N3191 : GM Leasing Co Llc at Broussard, LA from Apr17

8571
h130
2018
N661AE : Arrow Aviation Customization 2019, for GMR

N287MR : Airbus Nov18
- N287MR : Dale Aviation Inc at Rapid City, SD Feb/Sep 2019
N661AE : Air Evac EMS Inc from Sep19, Global Medical Response (GMR)
: 14-18 oct19 pictured on display at EMS World Expo 2019, New Orleans, LA

760278
s-76a
1984
N709AL : Arrow aviation LLC at Broussard, LA Feb15-2018?

N709AL : Air Logistics; pictured at Patterson/Williams RAP, LA
N709AL : Bristow / Air Logistics Aug98-Jan15
N709AL : GM Leasing Co Llc at Broussard, LA from Jan19

S-160
105c
1974
N90761 : Arrow Aviation, scr

N90761 : Air Logistics, test serial D-HDEA

7059
as350b3
2010
N985AE : Arrow Aviation Co Llc at Broussard, LA Jan/Mar 2011

N985AE : American Eurocopter Jan11
C-FVTM : Geotech Aviation Ltd at Garson, ON from Mar11
: still