The
Common Avionics Architecture System
(CAAS) is the common digital cockpit avionics architecture for rotary wing aircraft for the U.S. Army.
Initially developed for the US Army Special Operations forces (
MH-47G
,
MH-60L
/M), CAAS cockpit has also been selected for the USCG (
MH-60T
,
MH-65E
), Marine One (
VH-60N
), Marines (
CH-53K
) as well as by
CH-47F
Chinook in over eight countries.
US Coast Guard MH-65E Avionics Upgrade, 01-Mar-18 : By the end of 2019, US Coast Guard Dolphin fleet to start getting upgraded to MH-65E type with a new avionics CAAS architecture from Rockwell Collins similar as of the MH-60T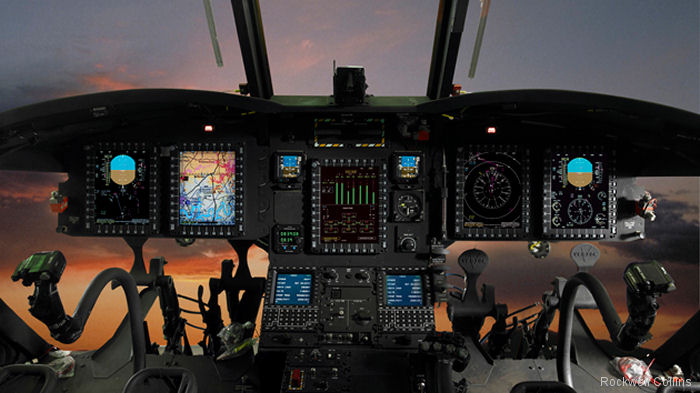 US Army CH-47F's Cockpit Support Contract, 16-Nov-16 : Rockwell Collins won support contract for 1910 units of its Common Avionics Architecture System (CAAS) cockpit for the US Army's CH-47F helicopter fleet through 2021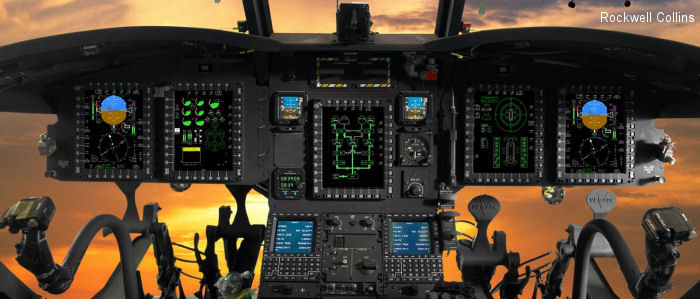 CH-147F first CAAS cockpit, 07-Oct-13 : The Rockwell Collins Common Avionics Architecture System (CAAS) cockpit is featured on the first CH-147 Chinook helicopter that was delivered to Canada's Department of National Defence (DND) during a ceremony in Ottawa.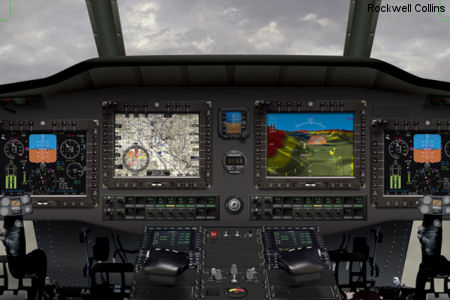 US Army CAAS Cockpit, 02-Apr-12 : CAAS cockpit helps pilots navigate at low altitudes. Synthetic vision technology provides better situational awareness in degraded visibility conditions and over unfamiliar territory
Rockwell Collins provide CH-53K Avionics Management System, 29-Jun-06 : Hartford, Connecticut - Sikorsky Aircraft announced today that it has selected Rockwell Collins to provide the avionics management system (AMS) for the new CH-53K heavy lift helicopter under development for the United States Marine Corps. Sikorsky Aircraft is a subsidiary of United Technologies Corp.