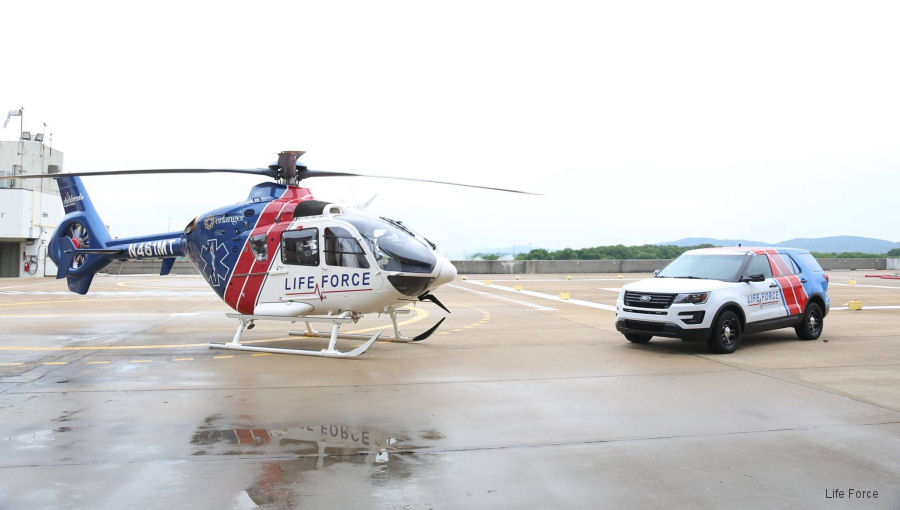 Established 1988,
Life Force
is an air ambulance helicopter service for the Chattanooga region with bases in Tennessee, Georgia, and North Carolina that covers over 50,000 square miles.
Multi-hospital system with five hospitals based in Chattanooga, TN: the Baroness Hospital, Children's Hospital at Erlanger, Erlanger North Hospital, Erlanger East Hospital, and Erlanger Bledsoe Hospital, located in Pikeville, TN.
In August 2017 adds a sixth helicopter based at Western Carolina Regional, NC.
As of 2021,
Med-Trans
flies EC135 and Bell 407 for Life Force. In 2022, received first EC145e from Metro Aviation.
News of Erlanger Health System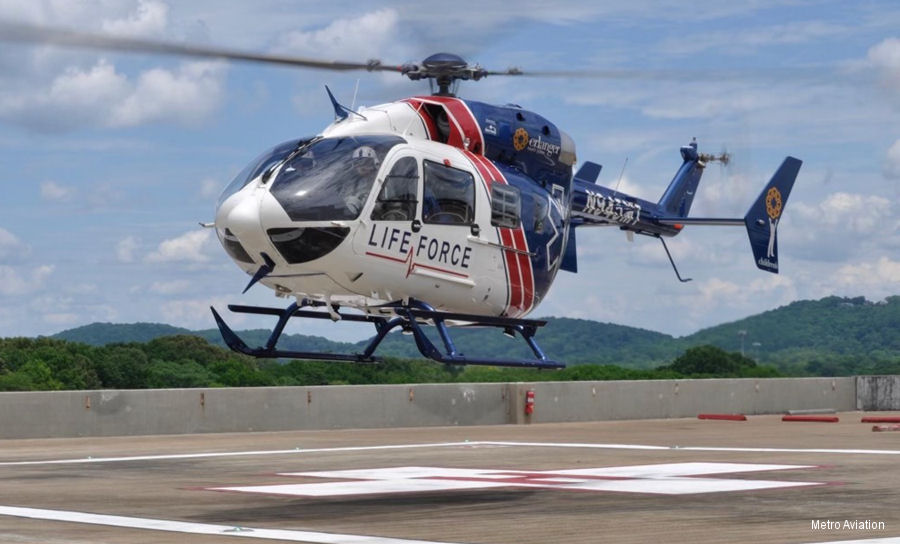 Tennessee Life Force 1 Upgrades to EC145e, 01-Aug-22 : #Cleveland Tennessee air ambulance Life Force received its first EC145e helicopter completed by Metro Aviation. Operated by Med-Trans Corp it will be based at Life Force 1 base at Cleveland, TN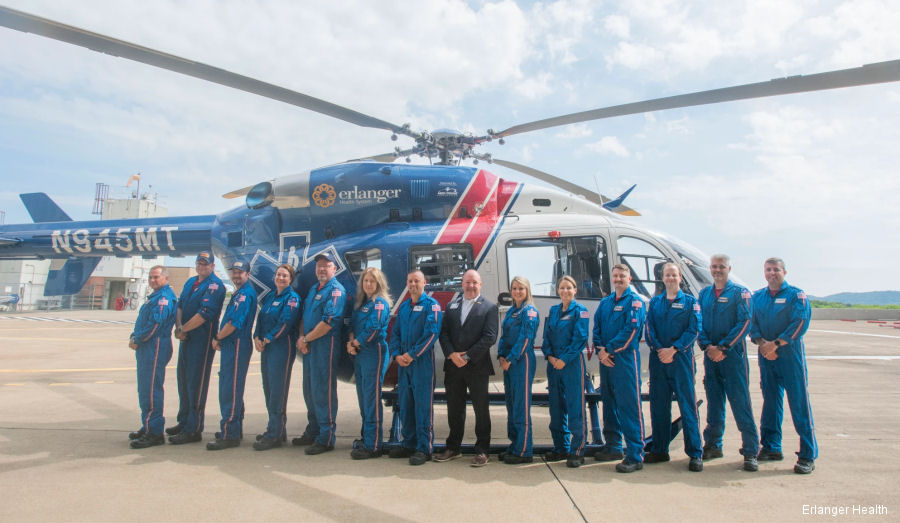 Erlanger Health Life Force Adds Med-Trans EC145e, 01-Jul-22 : #Tennessee Life Force, the air ambulance helicopter service of Erlanger Health, received a new Metro Aviation EC145e to be operated by Med-Trans in Cleveland, Tennessee replacing an EC135