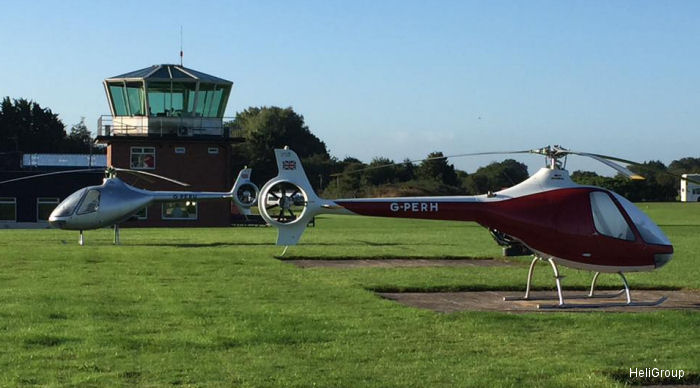 HeliGroup is a wholly owned subsidiary of Helicopter Services, and focuses on Guimbal Cabri sales and training, high net worth helicopter charters, and helicopter lifestyle events.
From 2017 is the UK distributor for Helicopteres Guimbal through its investment in
European Helicopter Importers Ltd
being
Cotswold Helicopter Centre
the other key shareholder.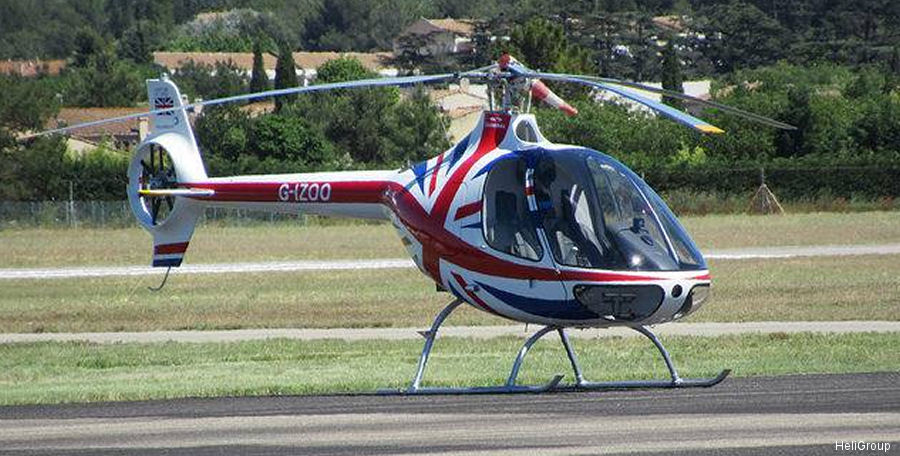 Guimbal Sells 200th Cabri G2, 02-Jun-17 : Helicoptères Guimbal held the handover ceremony of the 200th Cabri G2 helicopter. Painted in a Union Jack scheme was delivered to UK distributor HeliGroup totaling 28 in country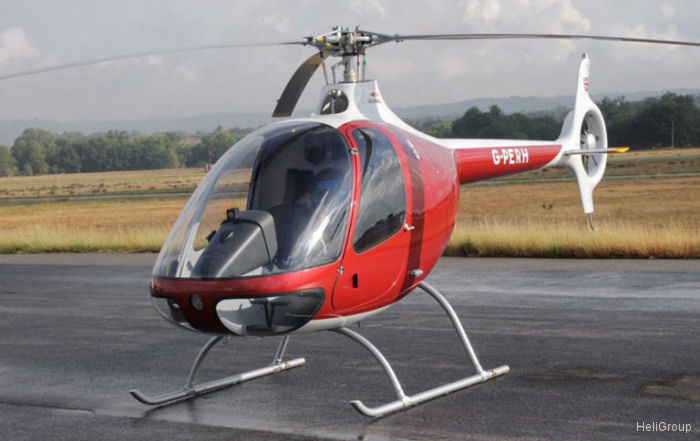 UK Distributor Launches New Guimbal Centre, 21-Feb-17 : HeliGroup, U.K. distributor for the Guimbal Cabri G2, establishing a Centre of Excellence at Oxford Airport, within the Airbus Helicopters UK complex, to include a new sales office and training center
Construction Numbers (Not all in this unit)

Help Us
C/N
Version
Built
In this Org
In other Org
1191
Cabri G2
2017
G-CKCI: European Helicopter Importers Ltd Apr/May 2017, test serial F-WWHG

- G-CKCI: private from May17
- G-CKCI: 30aug17 in North Doncaster, Yorkshire

1200
Cabri G2
2017
G-IZOO: European Helicopter Importers Ltd May 2017, test serial F-WZEC

- G-LYZA: Lyza Aviation Ltd from Jun17
- G-LYZA: noted departing Redhill to NW

1185
Cabri G2
2017
G-JAMM: A Woodward Aviation Ltd from Feb 17; Helicopter Services; w/o 17nov17 mid-+

1164
Cabri G2
2016
G-PERH: private from Sep16
G-PERH: Helicopter Services Ltd / HeliGroup, noted Oct16

- G-PERH: w/o at Goodwood Aerodrome, West Sussex

1140
Cabri G2
2016
G-PERU: Helicopter Services Flying School from Apr16, test serial F-WWHG
G-PERU: at Old Sarum airfield

- G-CORY: registered to CJS Helicopters Ltd, Wickford.
- G-CORY: departed Denham for Essex
F-WWHG: manufacturer serial F-WWHG; to UK

5 C/N found in this Organisation.