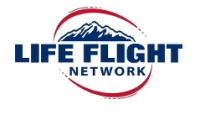 Established 1978 as
Emanuel Life Flight
. In 1993 became
Life Flight Network
when Emanuel Hospitals Life Flight program and St.Vincents AirCare program came together.
The Life Flight Network is the largest not-for-profit air medical transport service in USA. Headquartered in Aurora, Oregon, is operated by
Air Methods
and
TriState Careflight
. Accredited by
CAMTS
and
NAAMTA
.
On April 2016
Northwest MedStar
integrated into LFN.
As of 2017 operates the following bases:
-
Oregon:
Aurora, Cottage Grove, Ontario, La Grande, Redmond, Astoria and Pendleton
-
Idaho:
Boise, Lewiston, Coeur dAlene, Rexburg, Burley and Sandpoint
-
Montana:
Bozeman and Butte
-
Washington:
Longview and Dallesport
In 2019 added Port Angeles, WA
In 2021 celebrated 70,000 flight hours with
AW119Kx
since 2013
In 2022 added Salem, Oregon
From 2020 LFN is adding the
Bell 407GXi
to the fleet with 16 ordered as of 2022.
News of Life Flight Network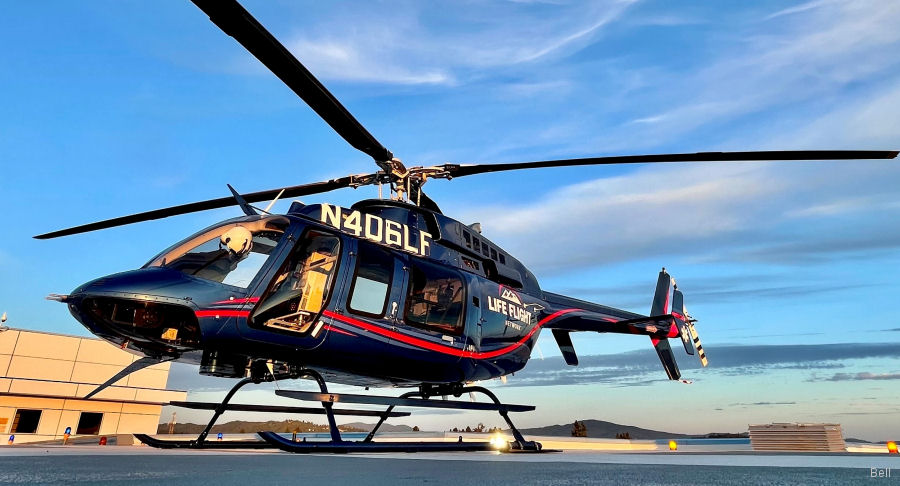 More Bell 407GXi for Life Flight Network, 19-Jul-22 : Life Flight Network (LFN) ordered 4 Bell 407GXi in addition to the 12 ordered last year. LFN is the US largest not-for-profit air ambulance operator with 27 helicopters bases and 10 fixed-wing bases throughout the Pacific Northwest and Intermountain West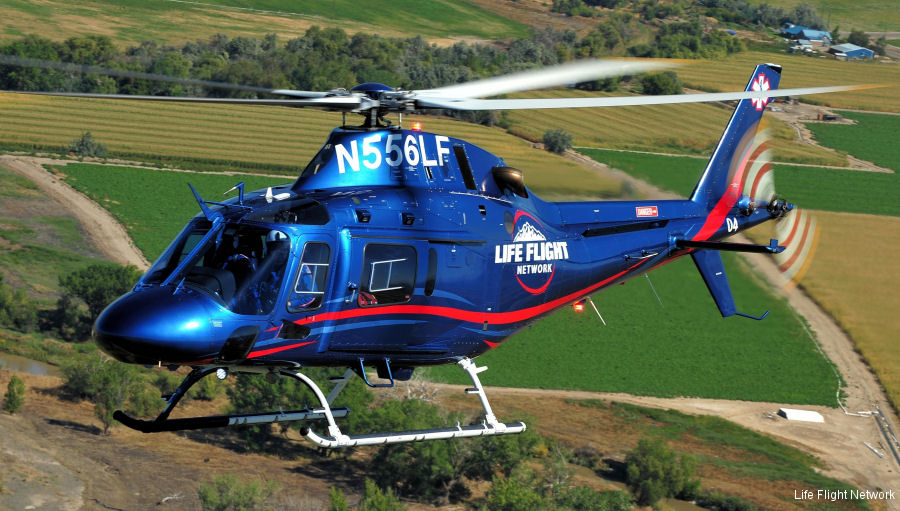 New Air Ambulance Base in Salem, Oregon, 28-May-22 : #Salem Life Flight Network adds a 24/7 helicopter critical care transport base in Salem, Oregon joining existing bases in Cottage Grove, Newport and Aurora. The new station is scheduled to open in July with a Leonardo AW119Kx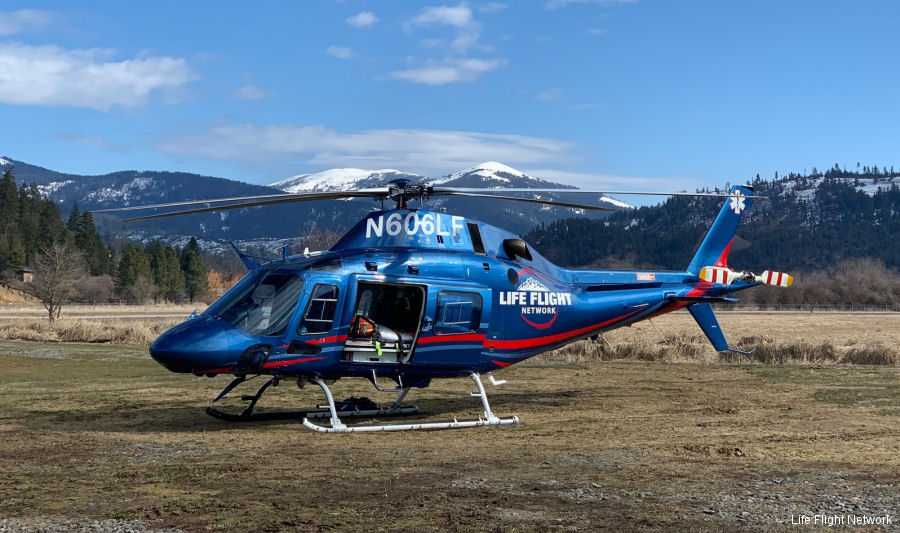 New Air Ambulance at Coeur d'Alene, Idaho, 20-Jan-22 :

Life Flight Network (LFN) to add a critical care transport base to Coeur d'Alene, Idaho with a AW119Kx Koala that will augment its existing air ambulance services in north-central Idaho, eastern Washington, and western Montana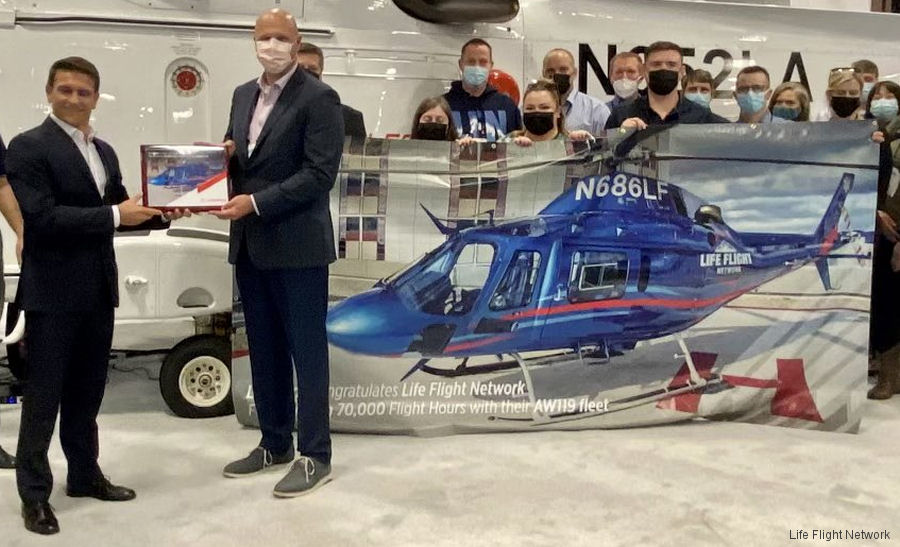 Leonardo at AMTC 2021, 04-Nov-21 : #AMTC2021 Leonardo new orders at the SHIFT Air Medical Transport Conference (AMTC) 2021 in Fort Worth, Texas include 2 AW119K and 1 AW169 for Life Link III and 1 AW169 for Intermountain Life Flight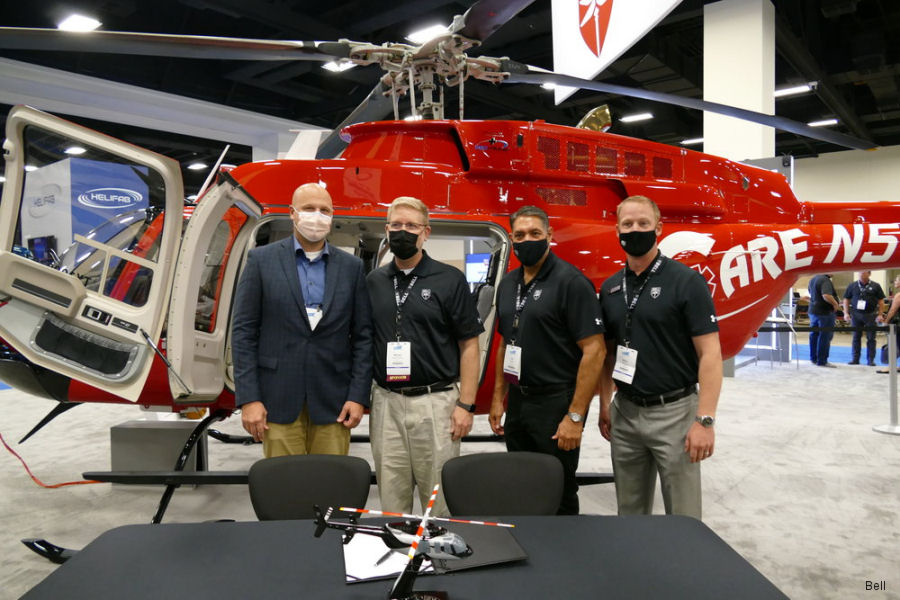 Life Flight Network Orders 12 Bell 407GXi, 03-Nov-21 : #AMTC21 Air ambulance operator Life Flight Network signs purchase agreement for 12 Bell 407GXi helicopters during the SHIFT Air Medical Transport Conference (AMTC) 2021 in Fort Worth, Texas
15-Jan-21 - Life Flight Network Adds Bell 429
28-Jan-20 - LFN Closed Rexburg, Idaho Base #Idaho
04-Jan-20 - Life Flight Network Orders Frasca Bell 407GXi Simulator #FlightTraining
05-Nov-19 - Life Flight Network Signs for Eight Bell 429/407GXi #AMTC2019
31-Aug-19 - HAI-APS Certificate for Life Flight Network #Safety
20-Aug-19 - Life Flight Network Implements Ramco Software #software
18-Aug-19 - NAAMTA Accreditation Renewal for Life Flight Network #ISO9001
20-Feb-19 - Life Flight Network Opens Por Angeles Base #PortAngeles
26-Oct-18 - Life Flight Network 40K Flight Hours in AW119Kx #LFN
13-Jun-18 - Life Flight Network 40th Anniversary #anniversary
23-May-18 - New App for Hospitals and Emergency First Responders

#APP
02-Aug-17 - LFN Renewed with PeaceHealth
29-Jun-17 - LFN to Open Medical Base in Bozeman, MT
11-May-17 - LFN Achieves IS-BAO Level 2 Accreditation
04-Mar-17 - Life Flight Network New Base at Newport Oregon
23-Nov-16 - LFN Reached 20,000 Flight Hours on the AW119Kx
22-Nov-16 - LFN AW119Kx Moves to Kelso
05-Oct-16 - #1 Large Nonprofit to Work for in Oregon
08-Aug-16 - NAAMTA Accreditation for Life Flight Network
28-Apr-16 - Life Flight Network New Base at Portland-Hillsboro
16-Mar-16 - Northwest MedStar to Integrate into LFN
01-Mar-16 - LFN Achieve Two Distinguished Safety Accreditations
20-Oct-15 - Life Flight Network AW119Kx 10,000 Flight Hours
18-May-15 - Life Flight Network Begins Operations at Astoria Oregon
04-Mar-15 - Life Flight Network Signs for 4 AW119Kx and 5 Trekkers
11-Feb-15 - Life Flight Network New Base at Astoria Oregon
09-Jan-15 - Life Flight Network New Base at Burley Idaho
02-Jan-15 - Life Flight Network New Base at Rexburg Idaho
07-Oct-14 - Life Flight Network Relocates to Cottage Grove
16-May-14 - Life Flight Network New Base at Coeur d Alene, Idaho
13-Dec-13 - Life Flight Network New Base at Butte, MT
02-Oct-13 - 150th AW119 from Philadelphia assembly line
05-Mar-13 - First AW119Kx to Life Flight Network
12-Feb-12 - Life Flight Network Orders 15 AW119Ke Helicopters