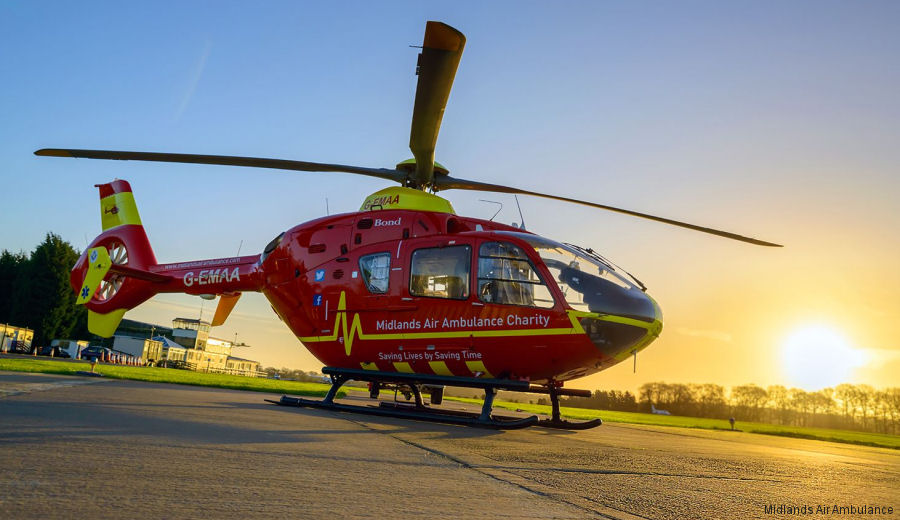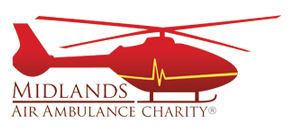 Midlands Air Ambulance Charity, formerly County Air Ambulance
Service provided by
Bond Air Services
. The first Midlands air ambulance helicopter was a Bolkow 105, based in Hagley Hall in Worcestershire. A second BO105 was added in 1998, and a third in 1999. These three aircraft were gradually upgraded to Eurocopter EC135s; the first in 2001.
News of Midlands Air Ambulance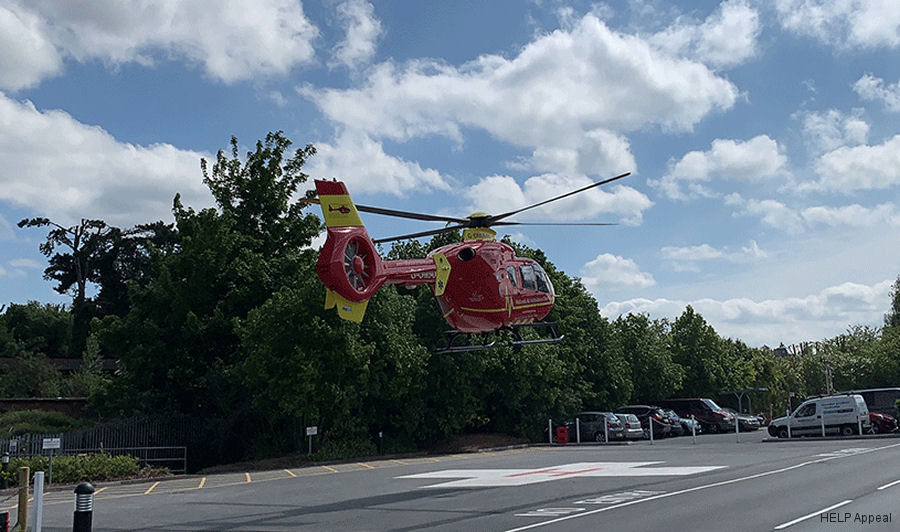 Hereford County Hospital Helipad, 12-May-20 : #CountyHospital Hereford County Hospital (Wye Valley NHS Trust) opened its new larger helipad funded by HELP Appeal, the only charity in the UK dedicated to funding hospital helipads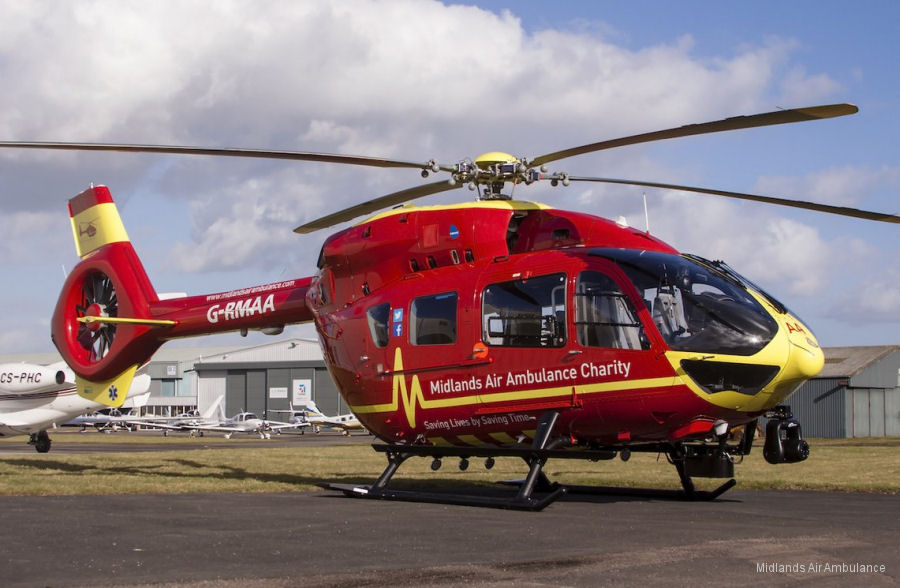 H145 Handed Over to Midlands Air Ambulance, 20-Feb-18 : Midlands Air Ambulance formally received a brand new £7m H145/EC145T2 from Babcock Mission Critical Services in Gloucestershire. Will be operated by BMCS from RAF Cosford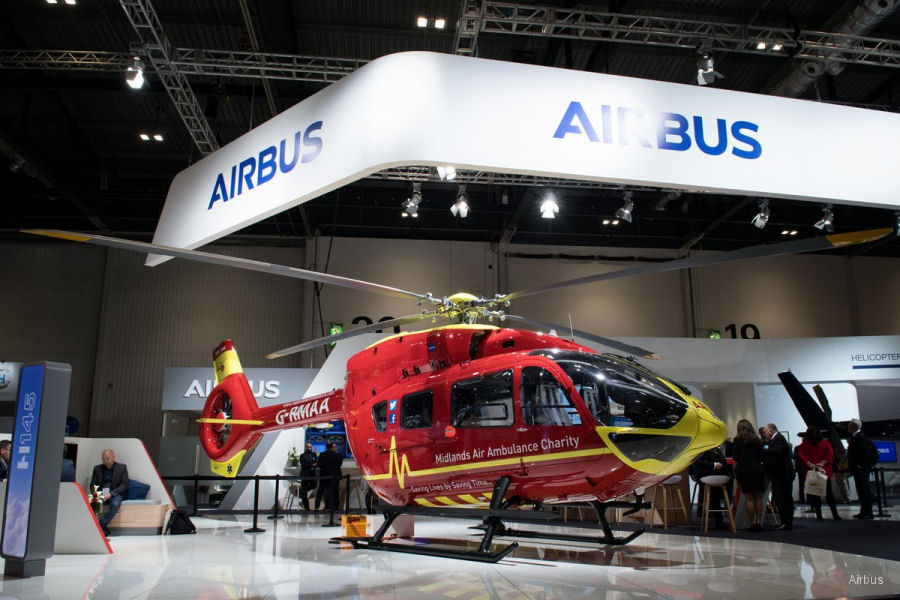 First H145 for Midlands Air Ambulance, 04-Oct-17 : Airbus delivered the first H145/EC145T2 to the Midlands Air Ambulance Charity (MAAC) during Helitech 2017. Operated by Babcock Mission Critical Services (MCS)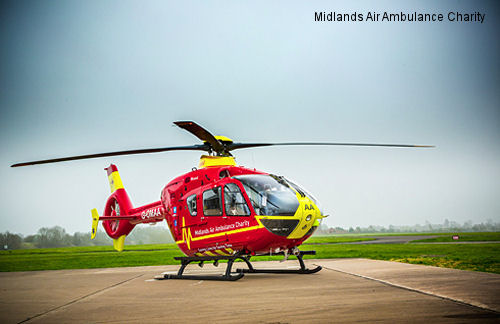 Midlands Air Ambulance EC135T2e enters service, 04-Apr-14 : Oxford, U.K. - One of the United Kingdom's busiest medical airlift providers – Midlands Air Ambulance Charity – has put its newest rotorcraft in operation: an Airbus Helicopters EC135 T2e, becoming the first fully-owned fleet member for this regional charity organisation.