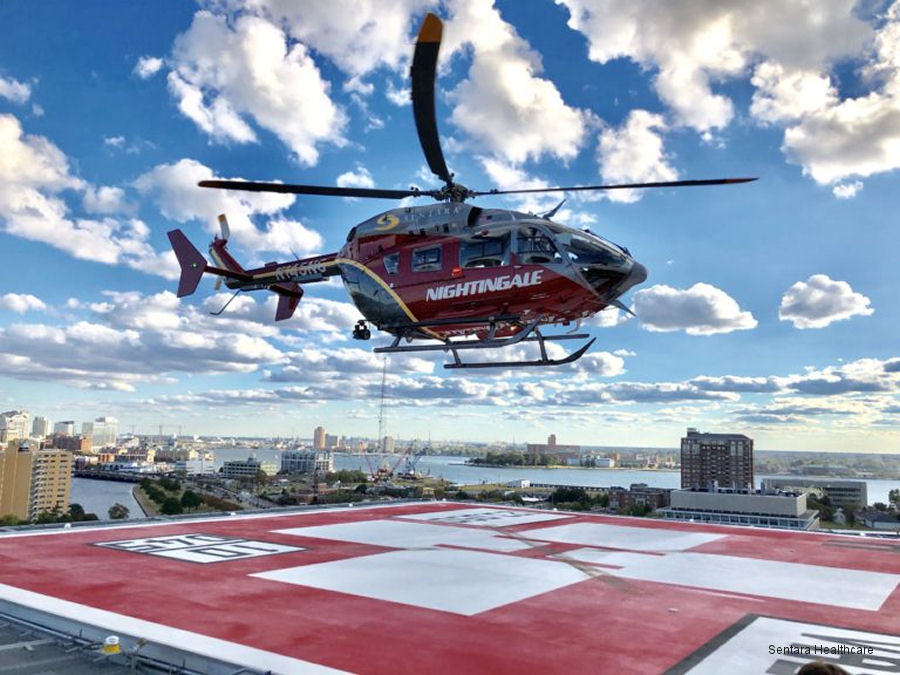 Sentara Healthcare comprised of 12 hospitals with more than 100 sites of care all throughout Virginia and northeastern North Carolina. Helicopter services were provided by
Pegasus
and
PHI
.
The
Nightingale Regional Air Ambulance
, operated by
Metro Aviation
since February 2011 from its base at Sentara Norfolk General Hospital (
VA88
) started in 1982 with a Bell 206L-1. Between 1987 and 2011 operated a Bo105 which was replaced by an EC145 (
N145NG
) after a two-year campaign by the Sentara Foundation Hampton Roads dubbed
Saving Minutes, Saving Lives
, which raised $3.5M toward the $7.2M cost. The new helicopter is outfitted with autopilot, night vision, weather radar, obstacle avoidance technology and wire cutters.
Nightingale
was the first hospital-based helicopter ambulance in Virginia and the 38th air ambulance program in the U.S.
In 2018 conducted 722 total flights, 269 of those about (30 percent), were to northeast North Carolina.
News of Sentara Healthcare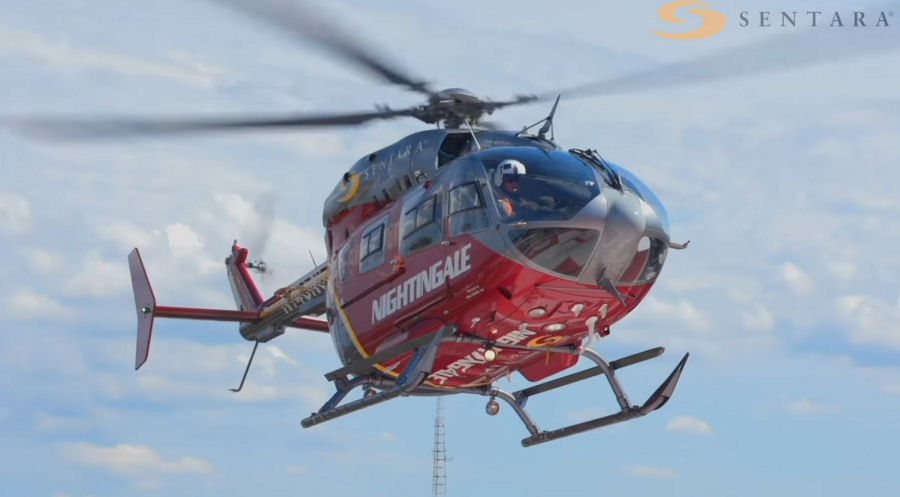 Virginia Sentara Nightingale 40th anniversary, 28-Feb-22 : Virginia's Sentara Healthcare celebrated the 40th anniversary of its Nightingale air ambulance service with 24,000 patient flights since 1982. Currently operates Metro Aviation EC145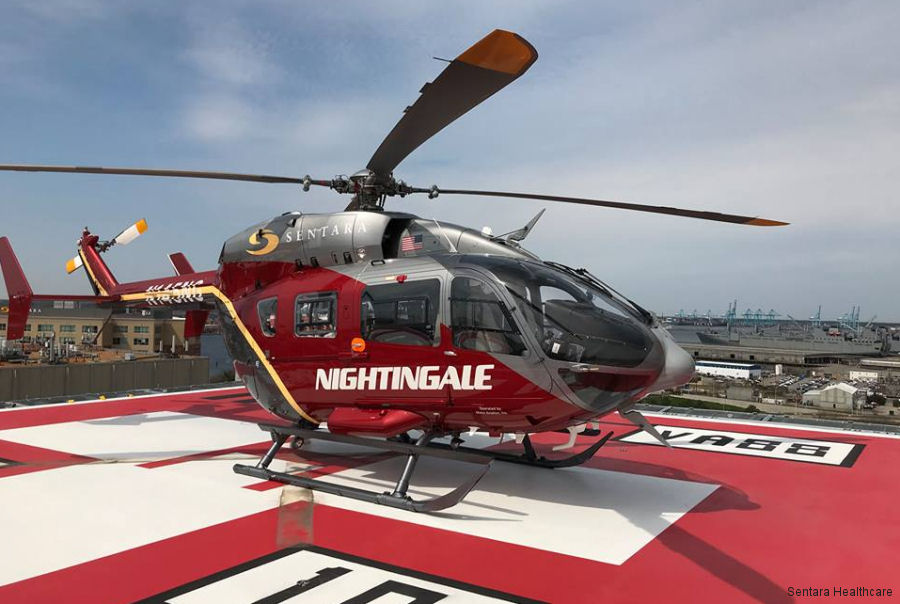 Norfolk General Hospital New Helipad, 14-May-19 :

#healthcare FEC Heliports completed a $3.7M rooftop helipad at the Sentara Norfolk General Hospital in Norfolk, Virginia to be used exclusively by Sentara Nightingale replacing the original in ground level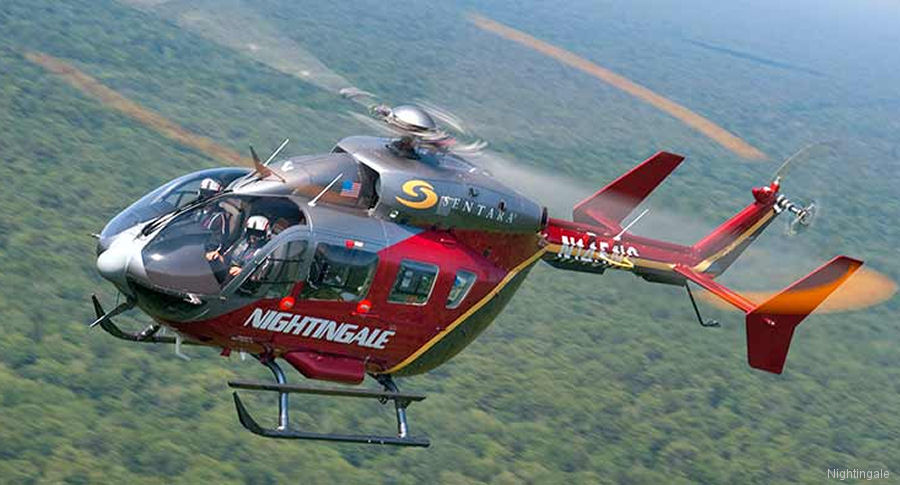 Sentara Healthcare' Nightingale Bases Now IFR Capable, 12-Dec-18 : #Nightingale Nightingale Regional Air Ambulance, the air care unit of Sentara Healthcare, equipped 9 bases in Eastern Virginia and northeast North Carolina with Instrument Flight Rules (IFR) equipment through donations
Years
Models
AgustaWestland AW109SP GrandNew
Eurocopter EC135P2+
Eurocopter EC145
MBB Bk117A-3