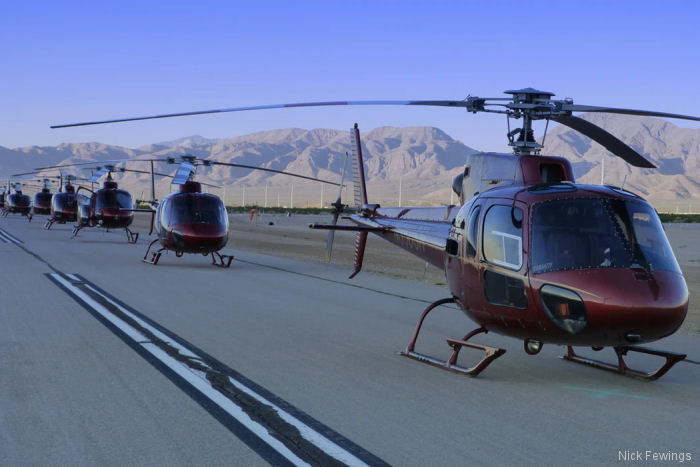 Photo by Nick Fewings / The Unsplash License
Helicopters are a popular subject in Las Vegas, Nevada, and exhibitions are common. In February 2018, the Helicopter Association International held their Heli-Expo event at the
Las Vegas Convention Center
, where they featured more than 60 helicopters. It is the largest helicopter exhibition in the world. This year it was held in March at the Georgia World Congress Center in Atlanta, and in 2020, the event will be held at the Anaheim Convention Center in Anaheim, CA.
Besides exhibitions, helicopter tours are also common in Las Vegas, and they are considered to be one of the main attractions for tourists. Travelers from all over the world
head to Vegas
for all types of entertainment, from gaming and clubbing to high-production stage shows and concerts. But they also want to experience the city from a bird's eye view.
In addition to touring Las Vegas, many travelers like to add on a
helicopter tour of the Grand Canyon
, which is not far from Las Vegas by air. By land, the Grand Canyon is about 275 miles from Las Vegas, or about a four hour drive. It is something travelers should consider before booking a tour.
Below we'll take a look at some of the helicopter tours that the city offers.
Maverick Helicopters
Founded in 1995, Maverick Helicopters is one of the largest aviation-based companies for tourists. The agency offers tours of the Grand Canyon and Las Vegas, and tours between the two locations. Maverick uses EcoStar EC-130 helicopters and has a perfect safety record.
Some of their featured packages include tours of the Las Vegas Strip, Grand Canyon West, and the Grand Canyon's South Rim. Starting prices range from roughly $100 to $600. It is recommended that travelers book tours two weeks in advance.
Las Vegas: Las Vegas Terminal, 6075 S Las Vegas Blvd, Las Vegas, NV 89119 Henderson: Henderson Exec. Airport, 1620 Jet Stream Drive, Henderson, NV 89052 Grand Canyon: 107 Corsair Dr, Grand Canyon Nat. Park Airport - Hwy 64, AZ 86023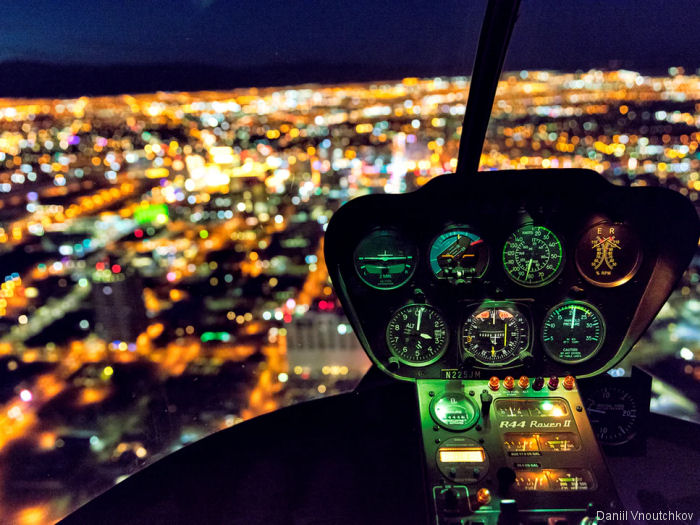 Photo by Daniil Vnoutchkov / The Unsplash License
Skyline Helicopter Tours
Skyline Helicopter Tours offers tours of Las Vegas and the Grand Canyon. Their tours include: the Las Vegas Strip Tour, the Valley of Fire Tour, the Red Rock Canyon Tour, the Canyon & Las Vegas Strip tour, the Romantic Sunset Excursion tour, and the Black Canyon/Hoover Dam Tour.
Prices are determined either by person or by group. For the Las Vegas Strip Tour, prices start at $95 per person, but the Valley of Fire Tour starts at $995 per group. Most tours require 24 hours advance notice for booking, but same day booking is acceptable if there is availability.
Las Vegas: 2642 Airport Dr #101, North Las Vegas, NV 89032
Sundance Helicopters
Since 1985, Sundance Helicopters has served over 4 million customers. They offer tours of Las Vegas, the Grand Canyon, and the Hoover Dam, in addition to charter and custom tours for businesses and other groups. For charters and tours, they use AS350B2, H130 B4, and H130 T2 models.
Sundance Helicopters offers a wide variety of tours, from brief excursions to all day events and VIP packages. Most of their tours include activities in addition to the flight, such as dinner, a show, or outdoor activities. Las Vegas tours are typically between 15 minutes and two and a half hours, whereas tours of the Grand Canyon and the Hoover Dam range from three and a half hours to ten hours. Prices start at around $100 per person for a short tour and $6,000 for a VIP tour.
Las Vegas: 5596 Haven St, Las Vegas, NV 89119
It should be noted that there are many more tours in Las Vegas in addition to the ones listed above, but these three are among the top-rated tours available. Touring Las Vegas by helicopter can offer travelers a more unique way to experience the city. Further, for travelers that are already considering touring Vegas by helicopter, the Grand Canyon tour would make a worthwhile addition to an already memorable experience.