Server under heavy load
Please wait 120 seconds and try again
Friday November 5, 1999 :
Marconi Aerospace Defense Systems Awarded Contract for Night Vision Imaging System
ROCKVILLE, Md., USA ( Marconi Aerospace Press Release ) - Marconi Aerospace Defense Systems, a unit of Marconi North America, has been awarded a contract by the Canadian Department of National Defense to develop and integrate a night vision imaging system for the Canadian CH-146 Utility Tactical Transport Helicopter (UTTH). The contract is worth over US $14.5 million.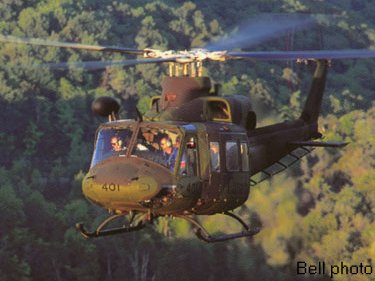 The Night Vision Goggle (NVG) Heads Up Display (HUD), which promotes aviation safety by both enhancing a pilot's vision in darkness, and providing a heads-up reference to critical flight instrumentation, will be produced by a Canadian/American program team including: Bell Helicopter Textron (a division of Textron Canada Ltd.), ACRO Aerospace Inc., CAE Electronics Ltd., Elbit Systems Ltd., as well as Canadian Marconi Company, another portion of Marconi North America. The night vision goggle system will be manufactured at Marconi Aerospace's Austin, Texas facility.
``This award gives the Canadian Department of National Defense a complete systems integration with Marconi being responsible for total systems performance. This award is important because it integrates NVG HUD on both the CH-146 and the trainer, which will lead to further global business for this system'' said Ed Rizzotti, Vice President and General Manager for Information and Display Systems.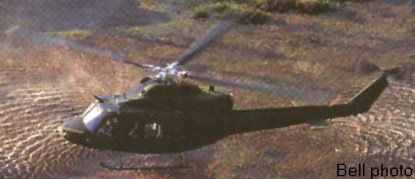 Marconi Aerospace Defense Systems Inc. is a leading developer and manufacturer of electronic defense systems and subsystems that meet or exceed customer requirements and expectations. Their leading edge technology provides a unique full spectrum capability to ensure the success of the war fighter against the threat of tomorrow.
Marconi North America, headquartered in Rockville, Md. is a leading defense, electronics aerospace, and information technology company and a major element of Marconi Electronics Systems. With annual sales in excess of $2.3 billion, Marconi North America employs 17,000 people in the US, Canada and the UK.

Server under heavy load
Please wait 120 seconds and try again