The UTTAS or
Utility Tactical Transport Aircraft System
competition was born October 1965, when a Qualitative Material Development Objective was approved by the US Department of Defence (DoD) with the main goal of replacing the
Bell UH-1 Huey
. The initial specification called for an aircraft able to carry a crew of three and eleven troops, a 3150 kg slung load, at a cruising speed of 270/320 km/h. Requests for proposals were issued to the US industry on January 5, 1972.
Bell
,
Boeing Vertol
and
Sikorsky
submitted five proposals and the last two were selected to proceed to prototype construction as YUH-61A and YUH-60A respectively with contracts being placed on August 30, 1972.
Contenders

Bell 240
A twin-engine, fourteen-seat helicopter with four-blade main and tail rotors. The Bell 240 was larger than the UH-1 Huey featuring two 1500 shp General Electric T700-GE-700 turboshafts, a fail-safe modular transmission and a four-bladed swept-tip gimbaled rotor with a new Wortmann aerofoil for enhanced aerodynamic efficiency.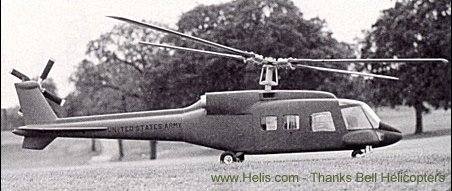 Boeing Vertol 179 - YUH-61A
First flying on November 29, 1974, the BV179 was the first Boeing Vertol design with a single main rotor and was designed round a hingeless semi-rigid system of composite construction based on the german
MBB Bo105
US Army Serial numbers 73-21656 to 73-21660 were assigned, but only the first 3 units were delivered. A 4th aircraft, called the "COP", stood as Company owned plane, was painted white with two tone blue stripes. 73-21656 & 58 are preserved at Army Aviation Museum, Ft Rucker, AL.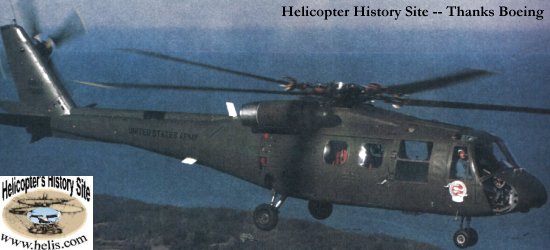 Sikorsky S-70 - YUH-60A
First YUH-60A prototype, of four, first flew October 17, 1974. Three of them were delivered to the US Army in March 1976 for evaluation against the Boeing-Vertol YUH-61A. One of the prototypes suffered an accident at Fort Rucker but its ability to be repaired on scene played a big toll on the final decision.
The Army selected the UH-60A on December 26, 1976 and deliveries began in October 1978 entering formal service in June 1979. They saw their first combat deployment during Operation Urgent Fury in Grenada in October 1983.