On December 18 2003, the US Department of Defense (DoD) issued a Request for Proposals to replace eleven
VH-3D Sea King
and eight
VH-60N Whitehawk
in the
Marine One
role. The
US101
variant of the European EH101 was selected on January 2005 and awarded a $1.7 billion contract. Based on the current contract schedule, the first
VH-71A
ready to transport the President is expected to be available in 2009, with the entire fleet of 23 helicopters delivered to the US Marine Corps squadron
HMX-1
by late 2014.
For the first time in half a century, a US presidential helicopter will be built by a company that's not Sikorsky which in 20 years supplied the VH-34, VH-3, VH-60 and VH-53 aircraft.
However, on June 2009, the US Navy formally terminated the VH-71 contract. The move comes nearly two months after Secretary of Defense Robert Gates decided to cancel the program after its budget more than doubled to $13 billion and it was delayed by several years. The Department of Defense plans to reinvest about $1.2 billion to update the aging Sikorsky VH-3D and VH-60N helicopters in the existing presidential helicopter fleet.
On 2014, Sikorsky old proposal was selected with deliveries scheduled for 2023.
Contenders

Sikorsky S-92 - VH-92 Superhawk
Sikorsky
added L-3 Communications , Northrop Grumman , Vought Aircraft Industries, Rockwell Collins , General Electric and FlightSafety International to its proposal demonstrating the "All-American" nature of the S-92 offering.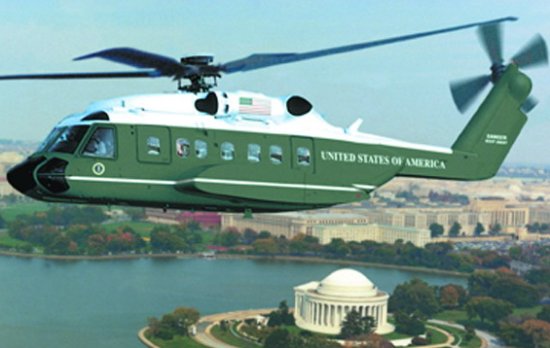 Lockheed Martin / AgustaWestland VH-71 - US101
Based on the
EH101
, more than 200 suppliers in 41 states support Team US101, led by Lockheed Martin with teammates
AgustaWestland
and
Bell Helicopter Textron
. Suppliers include some of America's leading aerospace companies, such as General Electric, ITT, Northrop Grumman,
Kaman Aerospace
and Palomar Products. 80 Percent of the US101 Will be made in the USA and the rest will be made in England and Italy.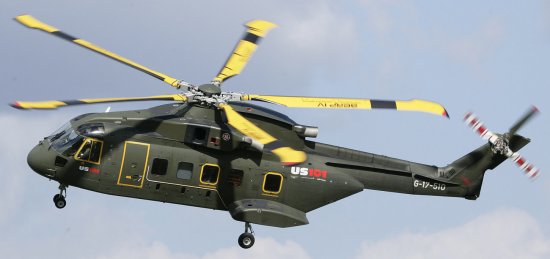 See Also:

Presidential VH-1N Hueys